What a great place for a bear to meet a partner?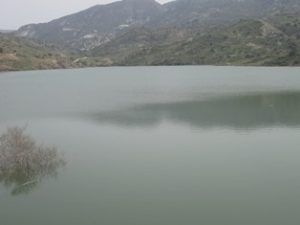 A      G  R  E  A  T      M   E  E  T  I  N  G  !!
I wandered lonely as a… bear
And didn't have a single care
Along the shore near Ambleside
I wore my loneliness with pride!
'Twas rather hot, I bathed my toes
And glowing pink, my splendid nose
To rest my bones, I had a snooze
"I've never needed "Leon-booze"!
I dreamed of Cyprus, summer days
When by the pool I used to laze
With B.T.(*) and his wife Chantal   (*) Baby Ted!
'Was never short of "furry pal"!
When in my dream, I saw a bear
A little "girl", so cute, I swear!
Approaching, rather coy she seemed
"Hello", she said, her features beamed
This little creature stole my heart
A donkey pulled us on his cart
I serenaded my new friend
This journey, 'hoped, would never end!
Proposal very soon ensued
"I hope that I'm not really rude!"
"I'm smitten by your female charms
I'd like to take you in my arms!"
So bashful she, she coloured red
I stroked her lovely furry head
"Come join us, Cyprus, Bali too
We are a famous travelling crew!"
A wedding followed, Coral Bay
A warm and sunny Paphos day
No longer lonely…. famous pair
With lots of time to "stand and stare"!  Who would ever believe it? xx
Comments
comments