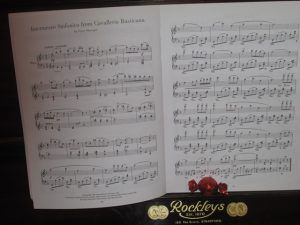 Tomorrow will be a lonely day; no playing for My Old Folk. We are now in the North!
L  o  n  e  l  y      M  o  n  d  a  y
Lonely Monday, player's gone
Hearing only doleful song
Room is empty, like a tomb
Adding to my Monday gloom!
"Minute's Silence", music's dead
'Though 'hear "Nimrod" in my head  (An Elgar favourite)
Sipping at my Whisky drink  (My Whisky gift)
Of My Old Folk I still think!
Dolly's watching "Jerry Kyle"   (A dire situation!)
'Lost her normal "shaking style"!
Tear that falls from sparkling eye…
Staring, heaves a heavy sigh!
Alan's sleeping, Pat's alone
TV's on, she starts to moan
"Miss my music, special seat
And the tapping of folks' feet!"
Heading North, the gloom soon goes
All predict high winds and snows
Ferret waiting, pair of clogs
Rugged hills and peaty bogs!
Tower welcomes, Stavros…. "Smile!"
Walking on The Golden Mile
'Catches "Big One", 'needs a drink
Pint of Boddy's 'fore I blink!   (Boddington's beer)
Piers are shining, "Kiss me quick!"
Large Cornetto… "Have a lick!"
Lesley Dawson looking down
On a cloud, dispels all frown!
Wurlitzer inside that Tower
Feel that Magic Ballroom Power
"Brucie Bonus", "Strictly Dance"
All those northern lives enhance!
Back in Hastings, piano still
Hear with sadness now it fill'!
"Miss my sweetie, Doreen Dear
See you all… perhaps next year?"   For lisa and Jason in Old Hastings' House  x x x x
Comments
comments