Denmark – the lovely country in Scandinavia – is a great place to visit. In Denmark, you will find historical treasures, exiting culture, great people and beautiful nature.
No matter where in the country you are going to stay, you can look forward to adventurous experiences – experienced on your own or in the company of people you love.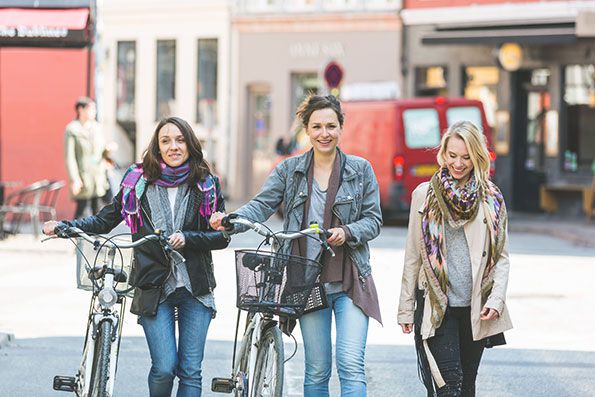 You can stay in the famous Hans Christian Andersen's hometown, Odense, in the Danish capital, Copenhagen, or you can stay in a whole different city. No matter what, you will probably have a fantastic time in Denmark if you prepare properly.
What is inside your suitcase or backpack is essential for your stay, and if you have not been to Denmark before, you are probably going to need a little help knowing what to pack – and the help is near!
In this article, you can read more about what you need to bring if you are travelling to Denmark.
You will need an adapter
If you are going to watch Netflix, use your cell phone, send an e-mail or anything else, you are going to need an adapter.
The wall plugs in Denmark are different than they are in many other countries around the world – therefore you are going to need an adapter to get your electrical appliance to work. Adapters can be bought in many different stores or online.
An extra tip: If you are going to buy an adapter, you should consider buying a multi adapter. Then you can use the same adapter in several countries all over the world, and you will not have to buy a new one every time you are travelling to a different country.
The Danish standard looks like this:
Image source: Wattoo.dk LK Fuga.
Tip: The hole at the bottom of the socket to the left is optional, and will not be available for all power sockets. So make sure you get an adapter with only the two vertical pins!
Prepare for all types of weather
The weather conditions in Denmark are very variable.
It is impossible to say how the weather will be – but as a rule of thumb, the temperatures in Denmark are lower than most places in Europe. It is often raining and in the winter, it may be snowing.
The best thing you can do before your stay in Denmark is to check the weather forecast. Then you can get an idea of how the climate is going to be – and you can choose your clothes and shoes based on it.
Do not make the mistake assuming it is hot and sunny in the summer and really cold and snowy in the winter – because this might not be the case!
You might find it useful to bring a rain cover for your backpack, as it rains almost every 3rd in Denmark (source):
Image source: friluftsland.dk.
Entertainment for the road
If you are planning on spending some time on transportation, you may want to bring a book, a set of cards or some other form of entertainment.
The public transportation system works fine, so you can just lean back and enjoy the ride from one city to another while looking forward to your next amazing experiences.
It's also a good idea for the rainy days, where you might end up staying in at the hostel or going to a museum.
You will find that many museums, amusement parks and attractions have a discount, so be sure to check the back of your ticket, it can often be used to get a good deal somewhere else.
Comments
comments