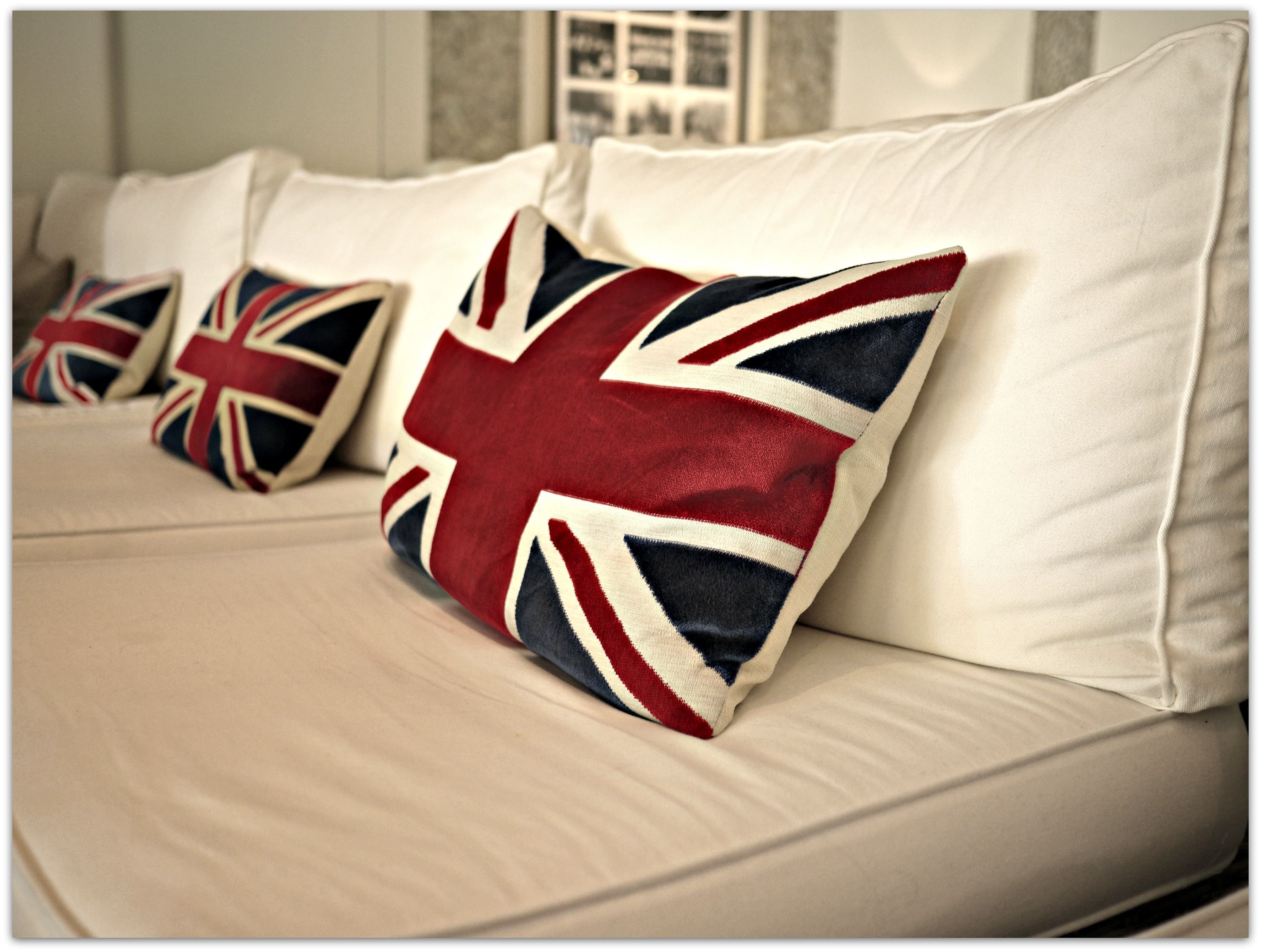 There's no doubt about it, here in the Côte d'Azur we're smack dab in the centre of the Italian/French coffee belt. 
Espresso?  No problem.  Cappuccino or Latte?  Coming right up!  But when it comes to tea, well,  it's a sad situation. 
Most of the time, the tea we're served here is either stale, tastes weird, is too weak or all three.  Ditto for English baked goods.
Well at long last, tea drinkers and fans of English food can finally get a good cup of tea, a home made, fresh pud and British beer.
The English Tea House opened in Menton this September and I must confess that I passed it a few times thinking in a cynical way that it was just another French attempt to duplicate foreign food which I always find a bit weird and disappointing. 
When Jilly Bennet wrote about it on her blog, 
The Menton Daily Photo, she inspired me to check it out for myself.  I'm so glad we did.
When Hubby and I popped in on Saturday afternoon, all the tables on the patio were filled and there were just a few seats inside – a hopeful sign!  Curiously, we seemed to be the only English speakers. 
Fish and Chips is their regular Saturday Special, but being a veg, I opted for a Ploughman's Lunch and Hubby with his fearless love of carbs, ordered the cheesecake followed by some hot, toasted crumpets with butter and strawberry jam.  All three were perfectly done.  The Ploughman's Lunch came with, wait for it, real Cheddar cheese and all the other traditional fixings. 
Jacky, their talented in house pastry chef,  makes all the pastries and her cheesecake was light and creamy, and the biscuits she used to make the crust created a flavour that was spot on. 
We ordered a Darjeeling which was a generous four cups of good quality, fresh, strong tea, and it came with whole milk, not partly skimmed which in my humble opinion, never quite does the trick.  It was perfect. 
Ever since our visit I've been spreading the word about The English Tea House, telling my friends, English and otherwise, and I noticed they've been getting plenty of buzz on their facebook page and a glowing review in the Nice Matin newspaper. 
Before we left, I spent some time gazing longingly at their pastry case, taking photos and planning what to order on my next visit.     I have my sights set on their shortbread, or maybe a cupcake, or maybe some cheesecake, or maybe…
Comments
comments