As all my friends know, and as you  may have gathered by reading my blogs, I am a big fan of flea markets, jumble sales, coupons and bargains in general.   Why pay list if you don't have to? 
With the exception of the Ecumenical Kermesse that's held in  December each year and perhaps the discount bin at Fauchon, there aren't many exciting bargain opportunities in and around Monaco.
Take heart all fellow bargain hunters!
This weekend while poking around Menton, I came across a genuine Dollar Store.  Well, a 2€ store to be exact.  But the good thing about the "MiniMax" store in Menton is that everything  in the store is 2€, no exceptions.  These "one price" discount shops are becoming rarer and rarer all the time.  Even the Dollarama shops in Canada that used to charge $1 for everything has prices all over the map now which, quite honestly, has taken all the fun out of it for me.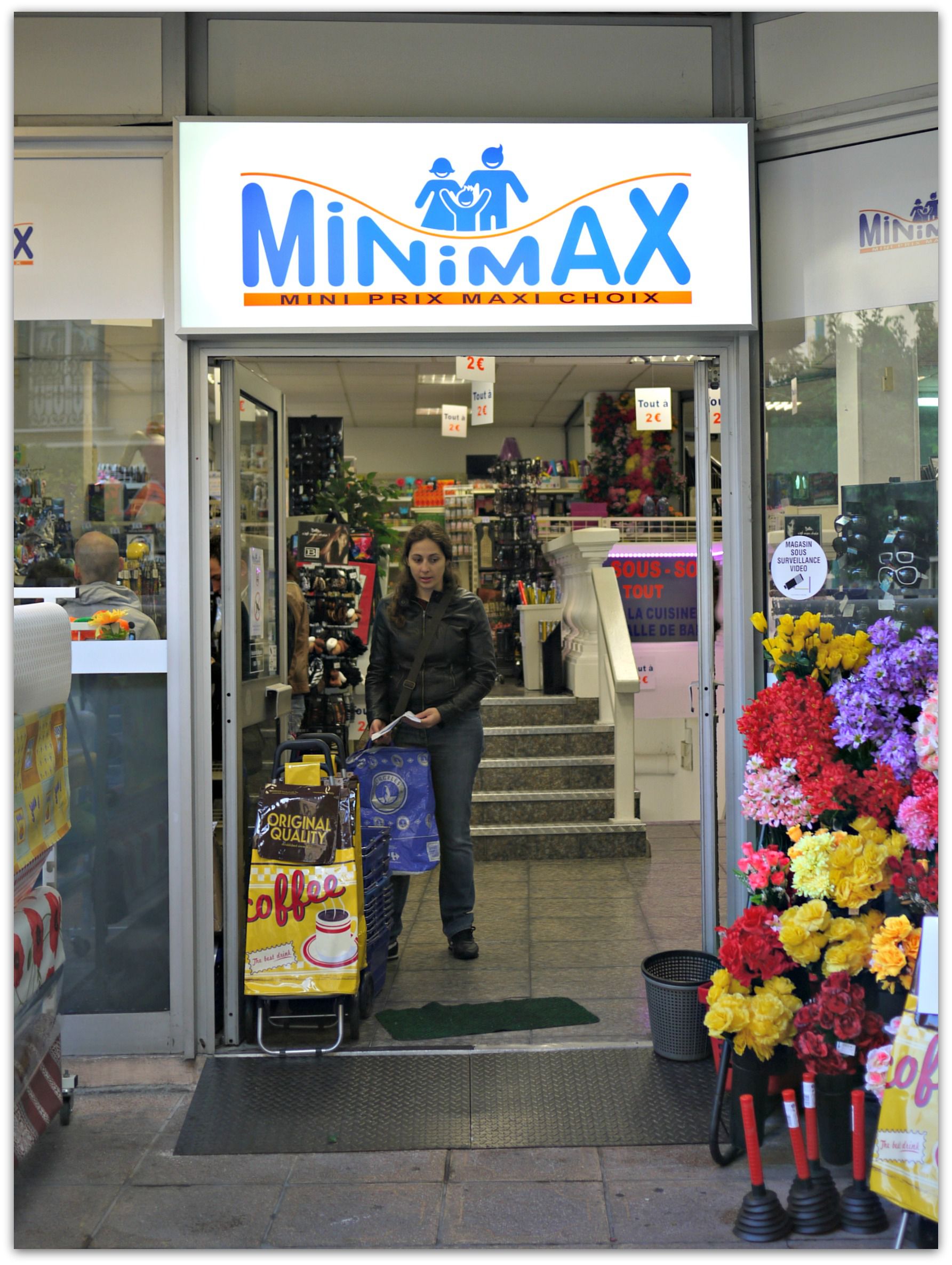 The MiniMax is on 3 levels.  The top two levels are devoted to craft supplies, clothing, chachka and stationery while the basement is full of kitchen and hardware thingies.  If you need party decorations or party favours, I'd start here.
With the rainy season upon us, for a few Euro, you can stock up on all sorts of craft supplies and your little ones will be set for the week.
Now I ask you, where else are you going to find a silver plastic peace symbol necklace for 2€?
 MiniMax, rue Partouneaux, Menton
Comments
comments