Pâtisserie Gérald Canet
Do you remember the Pâtisserie Canet clinging to the Monaco border on Avenue du Maréchal Foch near the market in Beausoliel? 
After over 50 years in the kitchen, Mr Canet retired and closed up shop a few years ago but you'll be pleased to know that the owner's son, Gérald, has opened his own pâtisserie in Menton's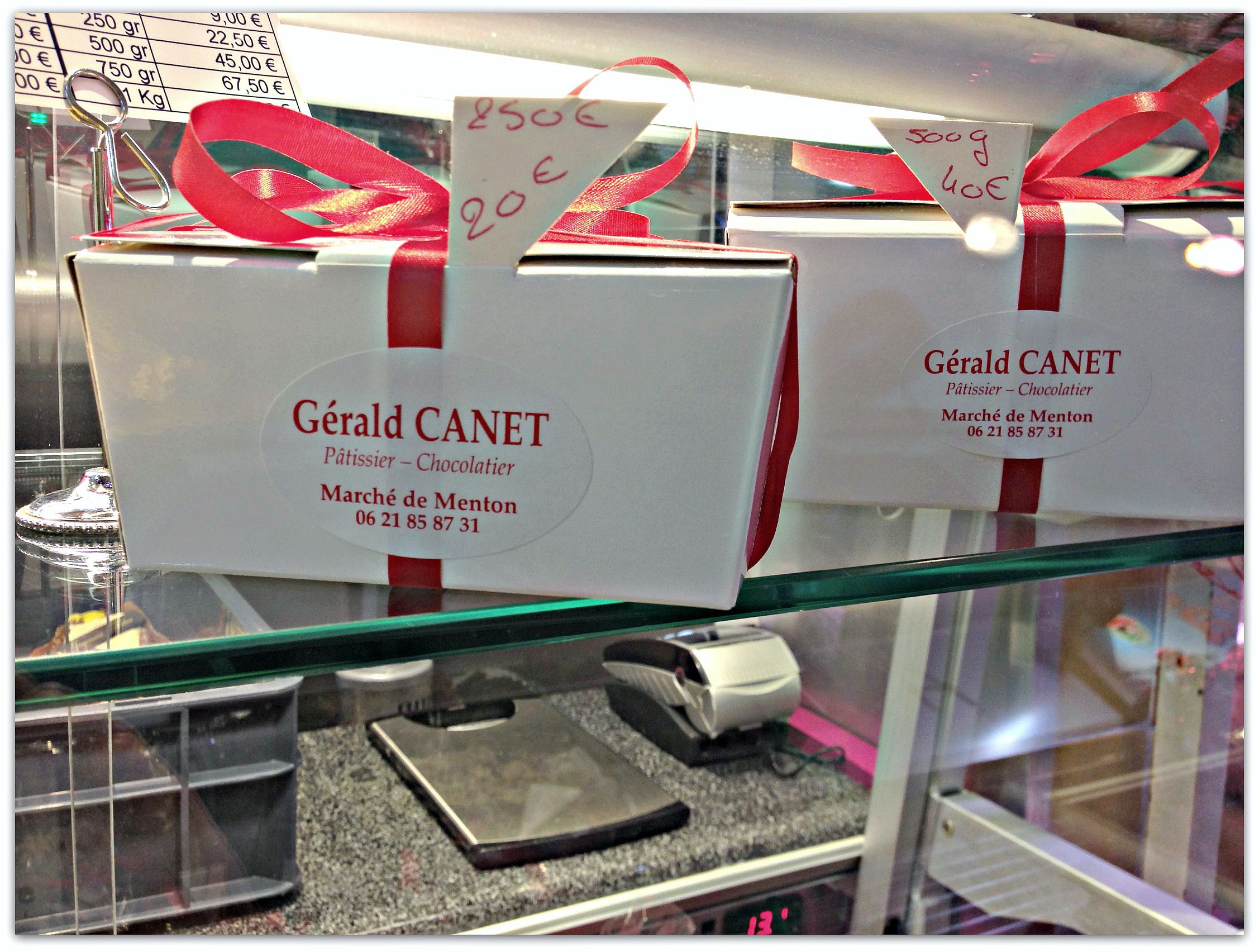 Marché  Municipale. 
Good pastry is hard to find in the region and Gérald seems to be following in his dad's footsteps by maintaining the same high quality in his baked goods but with a youthful twist.  Gérald tells me that his dad is working behind the scenes on occasion too. 
Although it took all my resolve, I personally haven't sampled any of his tempting goodies yet since I'm remaining loyal to my post-holiday diet but I've heard tongues wagging about his shop from the other bakeries in the market so he must be doing something right.
Pâtisserie Gérald Canet, Les Halles Municipales, 06500  Menton  06 21 85 87 31
Supermarket Loyalty Programmes
I'm a big fan of loyalty programmes especially when the reward is cold hard cash or a store credit.  I turn it into a bit of a sport and my reasoning is that if I'm shopping there anyway, for a little effort,  why not get something in return? 
I don't know if this is news to you but The Solis Bio health food shop located under Monaco's covered market has a
loyalty programme whereby for every  €300 you spend, you get a €10 credit.  Just give your name at checkout and they'll record it in their system.  Each time you make a purchase, give your name and they'll keep a running total on your behalf.  Your balance is printed on your receipt.
Speaking of loyalty programmes, BILLA, Carrefour, Marche U and Casino all have iPhone Apps.  If you're already belong to one of their Loyalty Programmes, you can connect your app to your card or join through the app. 
I'm especially fond on the Casino app because of its well designed interface and a cool wheel you can spin to chose different tasks such as an in-store product scanner and a recipe box . 
Apps are also a good way to get rid of all those cards we lug around on our key chains or in our bulging wallets.
I'm a bit bummed however, because BILLA, my favourite supermarket in Italy, has an app that is only available to me in German because of where my iPhone is registered.  If you find a work around for the Italian version, please let me know.
You'll find all the apps at the iTunes store or on each store's website.
The Bookaffé  in Ventimiglia
On one of my recent trips to the market in Ventimiglia, I found a pleasant new place to have an après shopping café orzo.  It's called the Bookaffé and it has, of all things, free WiFi!
It's nestled on the via Hanbury, a little pedestrian square near the train station so it's a calm place to unwind after battling Ventimiglia's ever present crowds and noisy cars.
Their cappuccino and café orzo were fabulous, and their washroom was spotlessly clean. 
They offer a simple lunch menu and their friendly barrista told us that they make everything themselves from fresh ingredients.  Take a look at their FaceBook page and give it a go next time you're in Ventimiglia.
The Bookaffé, via hanbury 2, Ventimiglia.  +39 0184 842065
Comments
comments