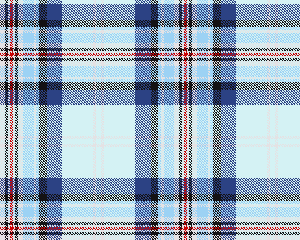 I do remember when Kennedy was shot. Dad and I were washing our hands after an autumnal bonfire – I was 8 years old – and Mum came through and said, "Kennedy's been shot."  I was upset.  Nice Mr Kennedy was the man who used to climb up on the roof and clear what in wine-rich Scotland at least are called the "rhones", the guttering.  Who could have shot him?  He was a jovial chap with a crumpled ruddy face shaped from inside by beer and whisky.  Thanks to him our Victorian guttering lasted well into the reign of Elisabeth.
And news of Diana's death at the hands of MI6 or the paparazzi or a sloshed French taxi-driver also reached me in the garden.  I was upset too.  Only a few years before she had winked at me, and being winked at by a princess is not something you forget.
I had been involved in an aids charity gig in Edinburgh, held in the National Gallery of Scotland; I had organised the music, which included Mendelssohn songs written for Queen Victoria, an apt but odd choice.  I wore Dad's white tie & tails and told a friend on the 'phone that I felt like Fred Astaire; to which, "Yes, but I bet you don't look like him…"  Friends.
Diana was lodged in the Royal Train in Waverley station and arrived exactly on time, which was unexpected.  Much scuttling, and bowing.  She was shown the collection before a dinner and the concert, and an auction at which during slow bidding, I was told, she remarked sotto voce how tight the Scots were.  Aye.  She bought a painting by a friend of mine, whose prices then went up.
Anyhow, as she was being shown round by the great but oft maligned curator (an Englishman of elevated connoisseurship but resented by the Scots for all of those qualities), they turned a corner and I was caught between them and a very large canvas of a waterfall.  I stood to attention, without actually clicking my heels.  What else to do?  The curator launched into a high-pitched diatribe on the splendour of this pompous painting, during which the Princess glanced towards me and winked.  The speech balloon would have been along the lines of silly old buffer.  I smiled.  These two seconds had the glow of a Bruckner climax.  They moved on and I trotted or floated off to instruct a bagpiper.
Time and champagne flowed along and then came the concert.  The singers, bewitched by glory, sang on and on, assuming encores and dragging the timetable.  I had been dealing with a military type from her entourage to whom all gigs were calculated to the half-minute; he was fuming.  Not a Mendelssohn man.  Then came the tight-fisted auction.  Then came the line-up as she left for her train.  "Quickly!" I was urged, to be presented as the Master of Music.  I could not replace that wink with a hand-shake from the victim of that da capo ordeal, so I lurked with the champagne.  She left, we never met.  But the wink I never forget.
Nor do I forget that the committee who supped with her were astonished.  I would not go so far as to say they were misogynist but they had not expected much from her beyond the bling of publicity.  Yet she turned out to be deeply well-briefed, concerned, passionate, and politically indiscreet and frank.  They were silenced in admiration.  And my harpist had been the perfect accompaniment.  Sling all the gossip and pebbles you like, she was the true grit.  Her tartan [above] combines the idealism of the sky and the tramlines of determination.  I slept that night under the stardust of a wink.
Comments
comments