January, it is the month that ushers in the joy of the New Year and whisks away the warm festivities of the last.  It is also admittedly a hard time to start a blog about the people and places in Hamburg. Here, January mainly brings the cold brisk winter wind and a strong desire to hide under a thick snuggly blanket with a piping hot cup of cocoa until the first signs of Spring. 
Luckily, the unofficial motto of Hamburg is "there is no such thing as bad weather, only inappropriate clothing".  People here are used to persevering through the long and seemingly monotonous winter. One of the ways they seem to muddle through is with a good ol' cup of joe (otherwise known as coffee for you non-New Yorkers).   This is not only a necessity for day-to-day life but essential for surviving the winter – at least for me. Thankfully, one of the perks of living in Europe is that you usually find a decent cup of coffee almost anywhere – at the local bäckerei, the local "chain" bäckerei and lest we forget the ever present Tchibo.    Still if you'd gladly forgo your "coffee-to-go" during these hold hard winter months for an afternoon of languishing in a local coffeehouse many good options exist. 
For a more "American" coffee experience (one with seasonal specials, comfy chairs and pay-as-you-go wi-fi ) the ubiquitous Starbucks can be found in several downtown locations – including the mall.  Not too surprisingly, Starbucks tends to attract tourist and/or tired shoppers who are willing to pay exorbitant prices for a familiar brand, a place to sit and free access to a clean restroom. 
Of course, other larger German coffeehouse chains such as Balzac Coffee and Campus Suites are very popular here as well.  Both have multiple locations across the city which offer lovely coffees and teas in atmospheres that tend to cater to the tastes of their local neighborhood. Try the Campus Suites on Grindelallee to catch the college vibe and the Balzac Coffee in Eppendorf for a chance to sip with the upper crust.
As a port city, there is a long history of importing coffee and tea here in Hamburg.  If you'd like to steep in some history while you enjoy your brew head down to the Hafen City warehouse district and visit the Speicherstadt Museum to learn about how storekeepers imported, stored and sold coffee a hundred years ago.  After the tour grab a seat at the Speicherstadt Kaffeerösterei just down the street.  While you're there you might be lucky enough to watch staff freshly roast or grind their coffee.  Die Rösterie on Mönckebergstraße also provides an excellent selection of fresh coffees with a similarly old world feel.
If you prefer your coffee in the evening (or your date would rather have a drink) Café May is a wonderful café/bar open late across the city. My favorite location is in St. Pauli where you can grab an espresso and cake after you're done with your beer and cocktails for the night.  Yet, for the truly handcrafted coffee experience nothing quite compares with Elbgold.  Here coffee is their passion.  With locations in the neighborhoods of Sternschanze and Winterhude you also get to enjoy your coffee with a hearty dose of people watching. 
Still, many a "Konditorei" can be found in Hamburg where you can not only get a good cup of coffee but excellent cakes (or  "kuchen" ) as well.  That will just have to wait until another post and a warmer month.
Happy exploring!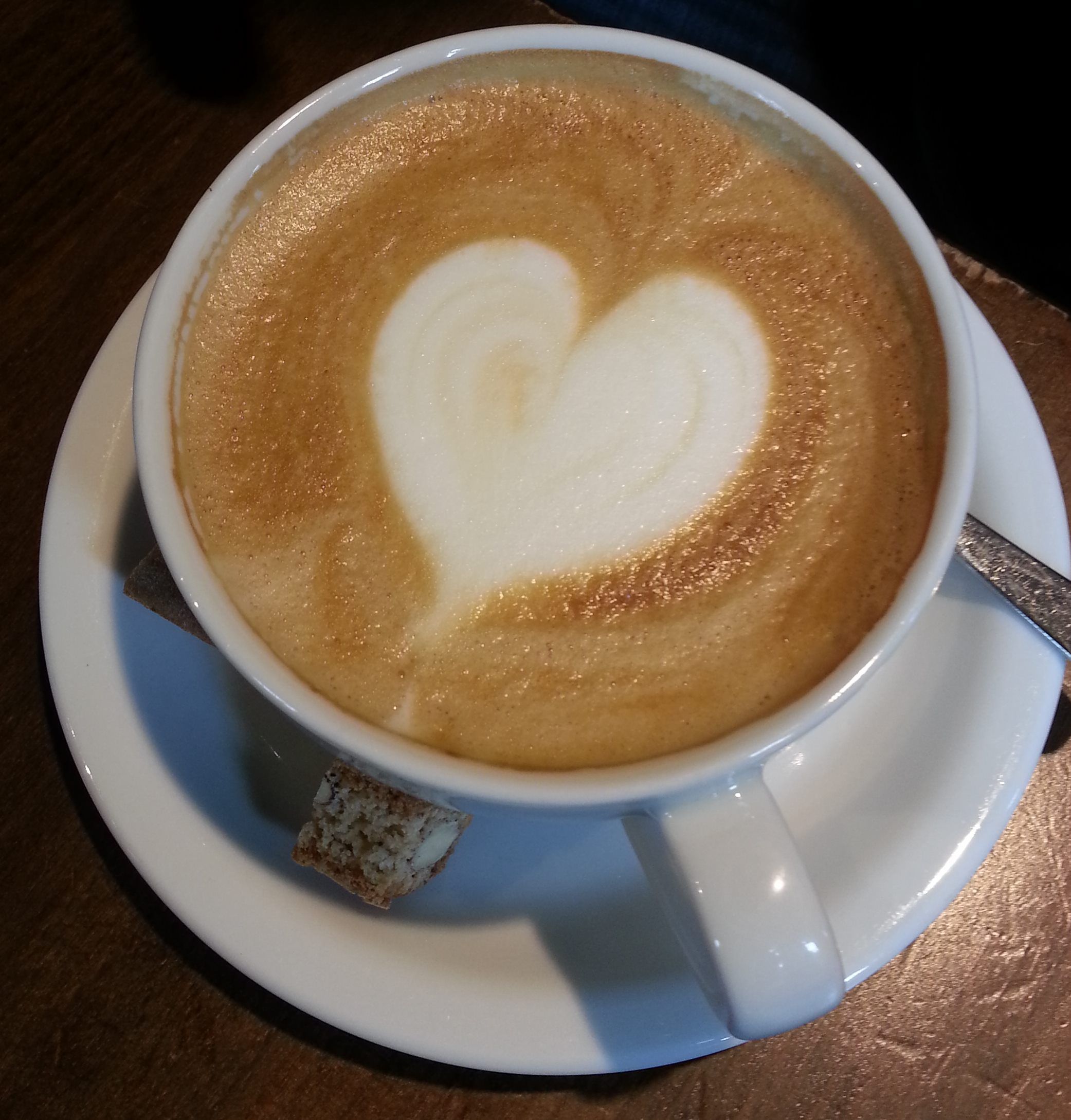 Comments
comments