There is a certain freedom to living in a big city. Although people with similar interests and styles still tend to create their own communities, there are distinctive pockets in every city where people seem to mindlessly mingle together regardless of occupation, age or income.  Sternschanze (or Schanze) is one of these places.
Here you will find pleasant sidewalk cafes, stylish boutiques and late-night bars and restaurants dotted along (and tucked in between) the main avenues of Schanzenstrasse and Schulterblatt.  The activities and establishments of the neighborhood reflect its unique blend of youthful party-goers, established families and (the more recently welcomed) well-to-do residents.
Many folks may first be pulled into Schanze for the nightlife – not quite as rambunctious as the Reeperbahn but equally lively.  In fact, Schanze is also be a great place to start an evening's adventure as it's conveniently located close to Altona, St. Pauli and the University district. Once you walk out of the Sternschanze S-bahn station you'll be bombarded with an ever-changing wall of band posters advertising the latest local gigs. If you're lucky you may also catch a few street musicians clamoring away on a guitar hustling for some spare change.
Still, what always brings me back to Schanze is the food.  The best falafel in the city seems to come from a handful of restaurants lined up against each other like suitors vying for a bride.  I've tried them all (and thankfully, I'm married) because I could never decide which one is better than the others.  If falafel isn't your thing there are tapas to be had, or sushi or middle eastern.  Still can't decide?  A quick search in Yelp will give you suggestions ranging from the very pricey Bullerei to the more modest  Schabi's Fischimbiss. And who wouldn't want to meet for a quick drink after work at Oma's Apotheke?
Schanze has a history of welcoming newcomers. It is, after all, home to Hamburg's Volkshochschule (Hamburg's equivalent to a US community college) Center for German as a Second Language.   Yet it isn't always easy getting along – as evidenced by the storied history of the Rote Flora.  Initially built as a theater in the late 1800's, the beloved Rote Flora served many purposes until clashes with government redevelopment plans in 1989 lead it to become a local "community center".  Although occasional events take place at the center,  to the casual observer at first blush the bordered up windows and piles of mattresses may make the building appear abandoned. Known as a center for counter-culture in the region, recent attempts to develop the property (as well as a deteriorated apartment building in St. Pauli) led to weeks of rioting in the streets.
Rest assured Schanze is still safe for enjoyment.  It's a wonderful neighborhood for people watching – and for discussing the ways to preserve city neighborhoods from the challenges of gentrification.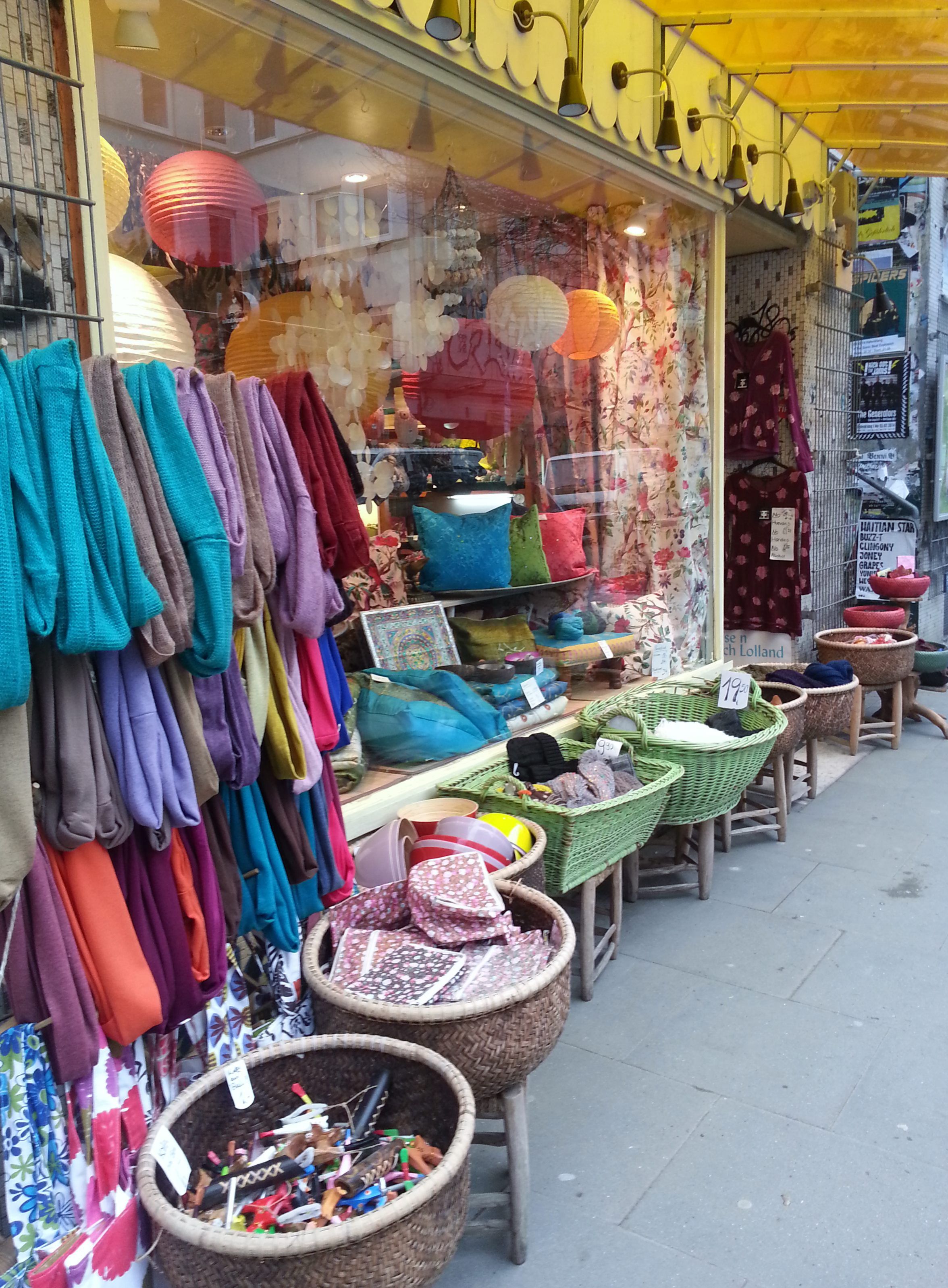 Comments
comments