Friends of Britain and Das Agenturhaus invite the public this year again to British Flair festival at the Hamburg Polo Club, where the British lifestyle and great fun awaits visitors. The event has established itself to become a part of the Hamburg summer festival, and attracts thousands of visitors from Hamburg and abroad, thanks to the active British community in Hamburg.
The Charity for the British Flair 2016 was selected at an open meeting in April.
Four charities were invited to present their organisation and their projects to the members and supporters of Friends of Britain. "Hände für Kinder" won the selection and will be the Charity of the Year. The Neue Kupferhof is a project by the charty which offers a contemporary home and refuge for families living with children with special needs. They will receive the proceeds from the British Flair charity activities, which range from a tombola with attractive prices to the wellie long throw and fortune wheels.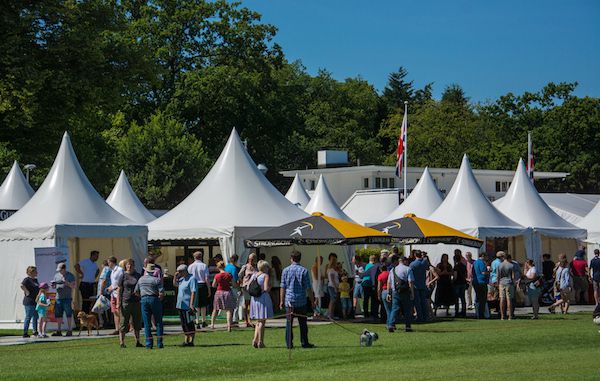 It's the cultural and sports programme, that makes British Flair so very special
There will be two arenas, where sports events take place. Cricket and rugby teams will present their games and show some exciting matches, and there will even be Crocket, for everybody to try out their skills.
Various dance groups perform on stage, and a bag pipes band will bring the very traditional touch to the event.
Animal shows are very popular with the visitors, and this year there will not disappoint: A falconer will present different birds of prey, and dogs will charm the visitors with intelligence and playfulness – and don't miss the Polo presentation or the pony riding!
A new group for old and young folks is the street theatre group Circus, entertaining amongst the crowd. 
In the evening, the Proms concert united Hamburgers and visitors from all over the world in a real British tradition: bring your picnic and sit on you cushions and folding chairs and enjoy a unique concert with the Hamburg Festival Orchestra!
More Impressions:
Interactivity!
Music!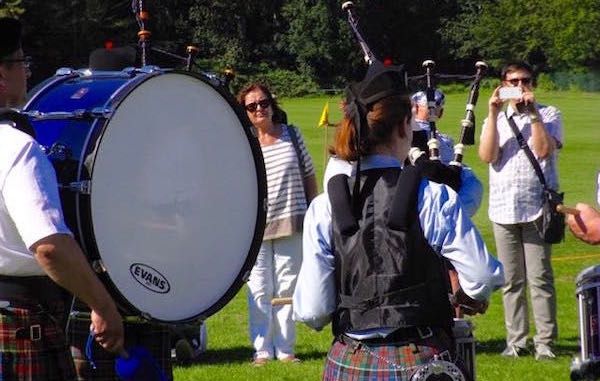 Sports!
Animals!
Dance!
And of course the Bear Paddington!
 Sometimes the weather is brilliant – sometimes not …
Service Information
The British Flair takes place on 6. and 7. of August in at the Hamburg Polo Club in Klein Flottbek.
 Tickets: 10 Euro for Adults (Concessions 8 Euro), 2 Euro for Children under 16, Family Ticket 18 Euro.
Open Saturday 11:00 – 18:00, Sunday 10:00 – 18:00,
Open Air Proms Concert: Doors open 19:00, concert 20:30
Advance sales plus ticket fee: €28
At the door: €32
Comments
comments