Moving overseas is exciting, exhausting, exhilarating, scary, joyous and sometimes overwhelming. In other words, it's a rollercoaster of emotions. Emotional rollercoasters are, on the whole, rideable – if there's a circle of support to help ride through the dips and back up to the next peak. But what happens when the circle of support, friends, family – and access to known and trusted healthcare providers – disappears, as it so often does for expats when they move to a new home in an unknown country?
Of course, most expats manage, eventually, to set up a new and trusted circle of friends and professionals, but recent studies show that a substantial number don't. These expats can suffer real distress from being removed from familiar support and from the social isolation that can happen in a foreign village, town or city. These are people who don't develop a new support network before overwhelming feelings of cultural and social isolation begin to seriously affect their everyday life.
Not surprisingly, expats who find it hard to settle in often don't speak the local language, making it excruciatingly hard to communicate their growing distress, and possible depression, to a local health care professional – even if he or she does speak some English. The real danger is that a condition which may start simply with a feeling of flatness or a lack of control or motivation, is internalised because of fear of the unknown and exacerbated by increasing loneliness with the result that, in too many cases, the problem grows, becoming more serious and, potentially, even life-threatening.
The number of expats is growing…
Despite the forecast in the noughties that the evolution of global communications and technology would reduce the need for companies to send employees overseas, the reverse has been the case. In fact, PwC's Modern Mobility report predicts that the number of people going on global assignments will increase by 50% by 2020, which potentially means even more expats struggling with their new environment.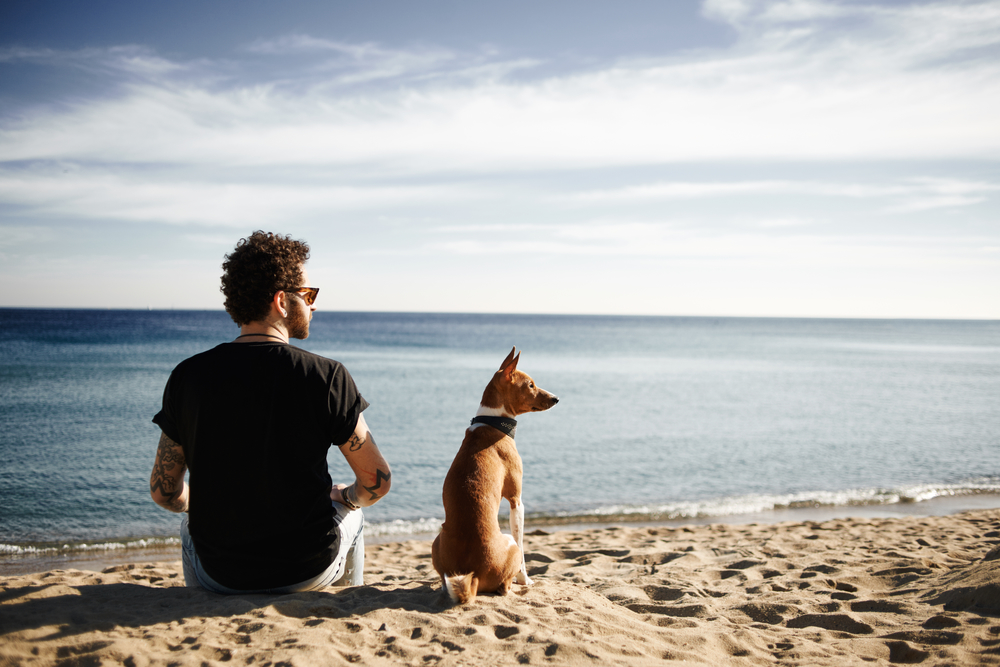 Even everyday overseas-living tasks can trigger depression
"From my own experience, people living outside their native country often really struggle if they begin to suffer with a mental health crisis," says Dr Stephen Ilyas, an ex-NHS and now Psychiatry-UK Consultant Psychiatrist and expat.
"I've recently moved to Germany with my German wife and young child and can readily identify with the problems of even the simplest interactions if you don't have the language skills to explain your needs."
Dr Ilyas goes on to say, "I'm learning German – taking lessons every day – but to try to explain to a local pharmacist that I want something for nappy rash was as much as I could manage. In the end, of course, I ended up pointing! I couldn't help but reflect how much harder everyday exchanges would be for someone with depression or anxiety, especially when one knows how important aspects of psychiatric care are based on trust, familiarity and stability. Those cultural differences with local service suppliers and their lack of understanding of the cultural nuances could easily increase feelings of isolation and exacerbate a mood disorder such as depression or anxiety."
Indeed, evidence in two studies (Acta Psychiatrica Scand. 1998; International Journal of Mental Health) demonstrated that expats have a higher incidence of mood disorders (particularly depression) and adjustment disorders and have a higher overall risk for mental health problems, including substance misuse disorders. A more recent study by Internations found that expats between the age of 26 and 30 were most likely to suffer from the loss of a support network, leading to possible mental health problems. This age group is one that PwC highlighted in their Modern Mobility report as forming the backbone of expats sent on overseas assignments.
How to get help overseas for depression and mental illness in English
"If you have a problem with a mental health condition – and about one in four of us do – the best person to go to first to get expert advice about the nature of the problem and how to deal with it is a specialist doctor – a consultant psychiatrist," says Dr Elin Davies (MBBS FRCA MRCPsych), one of the founders of Psychiatry-UK.
Until the Internet became so widely available, an appointment with any doctor was only really possible face-to-face, which has meant, for expats seeking their health care in English, either travelling to a major city or travelling back to their English-speaking home country; neither situation being ideal for someone dealing with an ongoing mental health problem. Luckily, the Internet has now made many doctors' care services available online, and, as Dr Davies explains, the Internet is ideal for psychiatric care and support:
"Of all the medical specialties, psychiatry is uniquely suited to being practiced online, as psychiatrists have so much less need to do a physical examination than other fields of medicine. Patients also greatly appreciate the ease and discretion of a service that's home-based – wherever that home may be."
Breaking down the international (mental) health barriers
Psychiatry-UK has recently become what they believe to be the first provider of psychiatric medical consultations to patients anywhere in the world. Until now, the medical insurance industry did not allow doctors based in one country to practice online, helping patients in another country. Which meant that, despite being an NHS provider and already providing online consultations to hundreds of patients, Psychiatry-UK could not give consultations to anyone based outside the UK. Happily, that has now changed. That insurance barrier has now, at last, been crossed and Psychiatry-UK consultants, who all have to be on the specialist register at the General Medical Council in London, can now provide psychiatric care from anywhere in the world and see patients from anywhere in the world – except for the United States (a legal barrier rather than a political one).
"We believe this is a first. We know of no other medical service that has worldwide medical indemnity to see anyone (almost) anywhere," says Dr Davies.
An exclusive offer to Angloinfo readers
However, as Dr Davies explains, they still have to be cautious.
"Our first concern is always our patients' safety. We are not an emergency service – and we cannot be one, even in the UK. Here, we make sure that we have our patients' GP details. Even if we don't actually contact the GP, we know that we can reach someone locally if we really need to, but we can't do that with patients outside the UK. In the end, we decided to make a number of categories of patients that we could see and then proceed cautiously. The first category of patients that we have decided we can definitely see is UK nationals who are now living outside the UK – expats. We know that there is a huge problem with depression and isolation within the expat community. Mood disorders are my area of interest and we know we can do a great deal of good and help a lot of people who are not getting any help at the moment, but we still want to make sure that we get it right."
That is why Psychiatry-UK approached Angloinfo and are offering an exclusive arrangement to allow Angloinfo readers with UK passports a 20% discount off the standard fee of £300, for a consultation until the end of July 2017. In return, Psychiatry-UK will be seeking feedback and advice from those Angloinfo readers about their expectations and experience and will use this information to further develop their protocols on seeing other patients from outside the UK. Psychiatry-UK will create an anonymised report on their findings, the details of which will be shared later in the year.
At Angloinfo, we believe that this could literally be a life saver for some people and we are grateful to Psychiatry-UK for giving us the opportunity to publicise this to expats everywhere. So, if you or someone you know are suffering from depression (or any other mental health condition) and would be interested in participating in the Psychiatry-UK expat service trial, please follow this link to fill in the inquiry form. You will need to give your UK passport number and the basic details of the last GP surgery with whom you were registered in the UK, just the name of the surgery and the location will be sufficient. When prompted to do so, please put in the discount code XPAT201 to receive your 20% discount.
Comments
comments