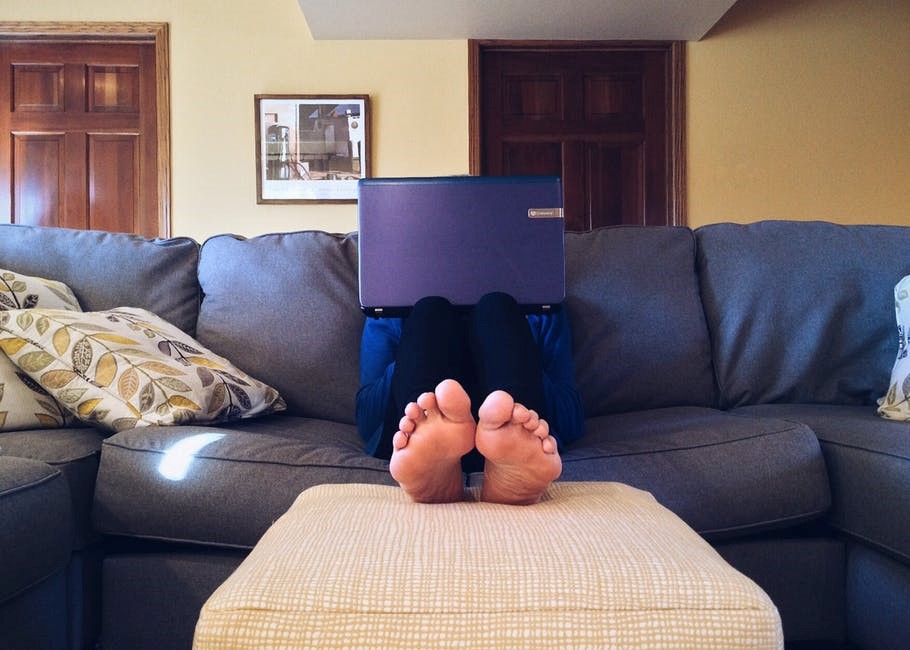 If you've recently taken up an opportunity to live and work abroad, then you're in for the time of your life: moving to another country is an immensely rewarding experience. It can, however, be difficult to deal with so much change at one time – and with new people, a new culture, and a new life to get used to, the last thing you need is for your expat home to feel anything but homely. The chances are that when you first arrive, your place will feel a little clinical and un-lived in, so we've put together a range of tips and tricks to help you foster a vibe of cosiness even in the most unwelcoming of rentals.
Boxes away!
The first step to feeling at home in a foreign country is to get rid of your packing boxes. If you can, it's well worth dedicating your first afternoon to getting all your stuff unpacked, and those boxes gone. Nothing says "you're not at home" quite like a collection of cardboard, so take a trip down to the recycling bin, and you'll feel more settled straight away.
Pictures, pictures, pictures
After empty boxes, bare walls are at the apex of expat-home loneliness. Escape the sense of bareness ASAP by plastering your walls with your favourite prints, paintings, and designs. Wall stickers are a great option, too, as they're fairly cheap, can cover quite a bit of wall space, and come in innumerable different designs, from jungle scenes to serene water vistas.
Search your new city for décor
Combine getting to know your city with your decorating priorities by making it your mission to track down the best knick-knack and antique shops on the block. Not only is discovering the nooks and crannies of your new city exciting, but shopping at one-of-a-kind stores is a sure-fire way to buy cheaply and, more importantly, originally. Whether it's an old-fashioned mirror, some funky coasters, or a vase with character, a unique piece or three will add a world of personality to your place and will counter-balance the sameness of the chain-brand pieces which your apartment may have come furnished with.
Bring meaningful objects from home (within reason)
Family photos, a special throw, a history-laden mug; these are the things that will remind you of the people and culture of "home" even when you're thousands of miles away from it geographically. Limited travel allowances will force you to be selective with what you choose to bring or leave behind, but often it's easier than you might think to narrow your essential home items down to five or less.
If you were really caught for space on the plane over and haven't been able to populate your new space with anything from home, then consider doing a bit of strategic feng shui with your furniture and décor instead. This way, you can replicate as closely as possible the set-up of your lounge or bedroom at home, meaning that you'll partially temper the awful waking-up-elsewhere shock that so many expats struggle with in the early days of living abroad.
Consider making use of a shipping container
If you're a soon-to-be expat, then you'll probably have considered investing in a shipping container to transport your wares overseas. If you know you're going to be away awhile, then a container is certainly one of the cheapest ways to relocate your stuff (even given the cost to convey it from port to port). What you may not be aware of, though, are the benefits of keeping and utilising your shipping container even after you've moved.
You might, for instance, continue to take advantage of your shipping container for storage purposes: just park it on your back lawn, and fill it with your surplus bits and bobs (tables, chairs, seasonal clothes, and the like). You might also repurpose your shipping container into an outhouse, a laundry room, a garden shed, or even a secure garage. And if you really want to go all out, then jump on the bandwagon of expats transforming their shipping boxes into cosy little flats – the perfect living space for a nomad!
Lighting makes all the difference
Living in a dark place tends to eventually reflect on your mood, and the experience of feeling blue and claustrophobic in a mental sense is enhanced twofold when you're so removed from home comforts. Luckily, electric lights are readily available in near every corner of the world, so hook yourself up with one – standing lights are particularly illuminating – and see how much brighter you feel. Better yet, add a bevvy of candles to your shopping trolley: cheap, beautifully-scented, and occasionally colourful, candles will add just the right fire-lit ambience to your new abode (especially if you were an avid burner in your prior home, as well).
Get fresh
If everything in your new home just seems a little dull and colourless, or if you've been unlucky enough to move to your new city in the depths of winter, then seriously consider picking up a bunch of flowers or a series of succulents to add some life (not to mention some life-giving oxygen!) to your domestic environs. Beyond that, the realisation that you have something to look after in your apartment – no matter how insignificant that "something" may be – can prove exactly the grounding influence that allows you to feel totally grounded in your new home.
And if you really can't commit to a water-every-day plant, then there's no shame whatsoever in purchasing some fake greenery. Along with the virtue of lasting longer, plastic plants look quite as real as actual ones, and will still afford your space that much-needed breath of (visual) fresh air and escape.
Go for plush furniture and coverings
In styling a home away from home, cosiness is the name of the game, and more often than not, cosiness translates as fluffy rugs, super-soft bedspreads, and – perhaps most essentially – a unbeatably cosy chair. At home you wouldn't settle for hard angles and a backache, so why do it while you're away? Sure, it can be hard justifying the expense of luxury at times, but surely your comfort is worth at least a pillowy armchair.
Embrace difference
An expat property presents a real opportunity to have some fun with your décor and interior design. Whereas you might find it sensible to opt for a neutral colour scheme and toned-down artworks in your forever home, a temporary expat property invites a diversity to reflect your hugely varied experience of life abroad. This is the time to hang up the local prints that you've bought, to drape your exotic scarves across every piece of furniture in your house, and to really experiment with different materials. Many expats even implement a travel theme in their décor, making a recent-photo collage a main feature of the home, and plastering a wall-length map as a constant reminder of their place(s) in the world.
Written for Angloinfo by Sofia Lockett.
About the author
Sofia Lockett is a freelance writer from New Zealand, who is also a passionate traveler and foodie.  Sofia often focuses her pieces on travel, health and lifestyle. You can read more articles on her Tumblr.
If you enjoyed reading this blog post why not become an Angloinfo member? You can sign up here.
Comments
comments