When I first moved to Catalonia, Spain, I couldn't quite believe that people there really did have a pooping log and a pooping man as part of their Christmas decorations. But they do, and so did we eventually. Which slightly odd Christmas traditions have you adopted during your expat travels?
The caganer ("pooping man") used to be a shepherd placed in the nativity scene, with his trousers lowered, bearing his bottom to one and all while he goes about his business (and you can buy the "business" too – a mock poop made of fig paste). Nowadays the caganer is more often a famous figure with his trousers down. Lionel Messi is a hot favourite! Alongside the caganer is Tió de Nadal, also simply known as Tió – the Christmas log. Children hit Tió with a stick and sing the Caga Tió song to encourage 'him' to poop sweets and treats under his little blanket.
As in Germany and the Netherlands, children in Belgium believe that St Nicholas/Sinterklaas will bring a present to them on St Nicholas' Day on 6 December. Children leave their shoes in front of the fireplace on the night of 5 December. During the night, Saint Nickolas' helper, Zwarte Piet (Black Peter) climbs down the chimney, leaving gifts for the children of the house in and around their shoes.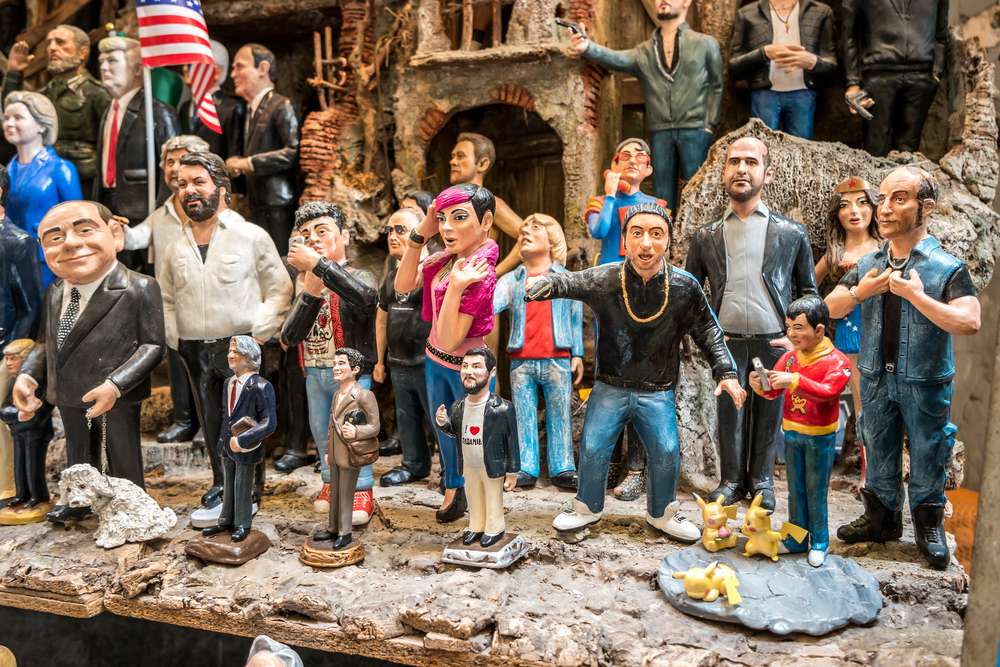 In Naples, Italy there is the largest crib in the world, with over 600 objects on it and lots of smaller cribs stuffed with figurines. The strange thing about the figurines is that they not only display the usual Christmas story figures, but also figures of famous people. Can you spot Berlusconi?
In Poland, the main Christmas meal is eaten in the evening and is called "Kolacja wigilijna" (Christmas Eve supper). At a Polish Christmas dinner, you have to have an extra chair and plate at the table in case there's an unexpected visitor. Carp is the main dish of the meal. Traditionally, a live fish is bought a few days before Christmas and is kept alive in the family bath until it meets its end on Christmas Eve! Nowadays, filleted carp from the supermarket is popular, especially, I imagine, if there's only a shower in the house!
After Christmas, groups of people go from house to house in Portugal carrying a baby Jesus, singing 'January' (Janeiras) songs. If you don't open your door to the singers or you offer them unworthy food and drink they will sing songs that mock you.
Festivities in the Nordic nations traditionally start on the 13th December with St. Lucia's Day, celebrating the patron saint of light. Traditionally the eldest daughter will get up before dawn and dress as the "Queen of Light" in a long white dress. Wearing a crown of leaves and singing "Santa Lucia", the daughter goes to every bedroom serving coffee and treats to each member of the family. She usually gets help from other children in the family, while the Christmas tree itself usually gets selected just a day or two before Christmas.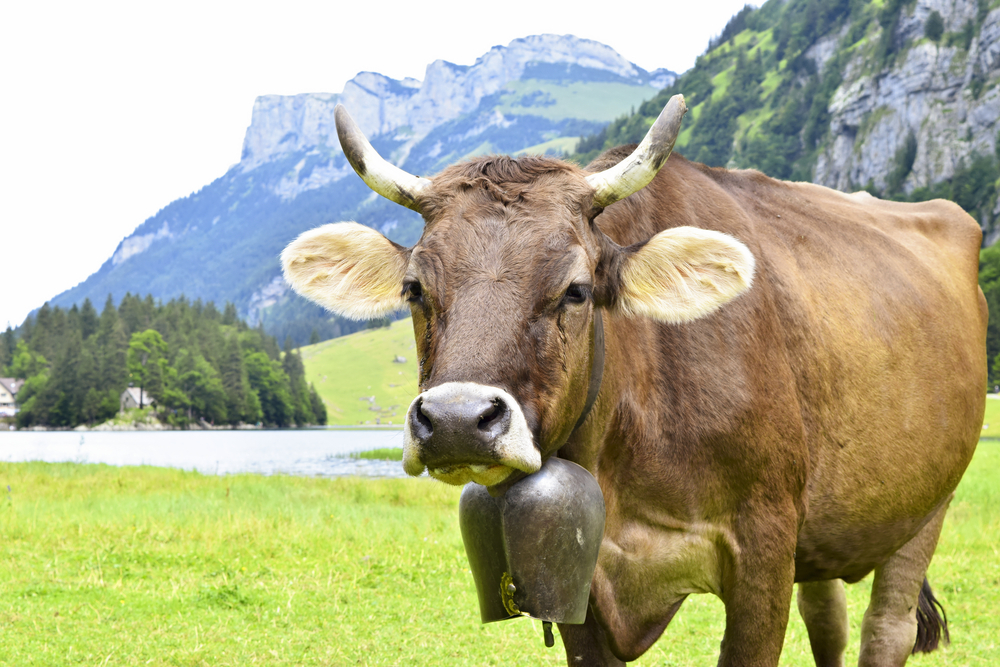 In Switzerland's Bernese Oberland region, people parade wearing a huge trychler (cow bell), playing on drums and donning masks. The processions start on Christmas Day and finish on New Year's Eve and are known as the 'Trychle' and make lots of noise, which is supposed to frighten away evil spirits.
Only an estimated one percent of the Japanese population is Christian, so 25th December isn't a national holiday. However, there were, and are, lots of expats living in Japan, and, apparently, they were all searching for turkey back in the 1970s. KFC saw that foreigners were struggling to find said turkey, so they launched their Christmas fried chicken dinner in 1974: "Kentucky for Christmas!" (Kurisumasu ni wa kentakkii!). It really took off and has now developed into a meal that includes cake and champagne. The catchphrase, "Christmas = Kentucky", is now insanely popular and still exists today!
In Malta, there is a Christmas tradition called the 'Priedka tat-Tifel', which literally translates as 'the preaching of the child'. A few weeks before Christmas, a young boy or girl, normally aged 7 to 10, is chosen to lead the Christmas Eve midnight mass. The child must learn the sermon by heart and preach from the pulpit to the congregation. No pressure!
A spider's web in a Christmas tree is thought to bring luck in Ukraine. You can buy little spider decorations made of paper and silver wire called 'pavuchky'.
Let's have a bit of festive fun… Please add any strange or unusual festive customs that you have discovered during your expat life in the comments section below!
Comments
comments