If you haven't started your Christmas shopping yet (a touch of the "baa-humbugs"?), it's definitely time to get going now. If we don't (I'm including myself in this!) we'll end up spending far more than we budgeted and feeling far more stressed. So, let's bite the bullet and work out how to make the festive money go further…
I've just heard someone being interviewed on BBC Radio 4 who said that because they didn't have the budget for lots of gifts, they had decided not to give or receive presents this year – except for one present for each of their two children. Gifts are probably the biggest expense for most households, so the best place to start our budgeting is to work out who and what we need to buy for, so we don't have to go "cold turkey" like the Radio 4 interviewee.
Make a list of things that most of the most money is spent on. It might look like this:
Family gifts
Work gifts and office treats
Food
New outfits for holiday parties and events
Travel costs: air tickets, petrol…
Christmas decorations: trees, lights, and updates
Gift wrap, greeting cards and postage
…then decide approximately how much has to be spent on each group of items and break each section down into sub-lists.
Secret Santa
Get your office colleagues, children's friends and even relatives to agree to do Secret Santa. Offer to organise it, that way it's more likely to happen and you can dictate how much is spent on each gift.
Give your time
Make a voucher for a friend offering a babysitting evening, a meal-in or even some free gardening (if you like doing it and they don't).
Take your phone with you
When you go gift shopping, do price comparisons as you shop. Either purchase online (double-check delivery dates) or ask the store where you are shopping to price match while you're there.
Check your store points
At this time of year most supermarkets and department stores are offering their customers great loyalty  deals, so check you haven't got any coupons and points that can be doubled or are about to expire.
Everyone loves a homemade gift
Cookies, sweets, decorations… everyone enjoys a homemade gift and it will help you save money.
Or a gently used one…
Look in charity shops and on eBay, Facebook selling groups and Angloinfo Classifieds for gently used items that would make good gifts.
Get crafty
Wrapping paper and gift cards are expensive. To save money, buy a huge roll of brown parcel paper then decorate it with festive craft ink stamps. I always keep the previous year's Christmas cards and cut them up to make gift cards to go on presents.
Round up all the change
Tell everyone in your immediate family that it's time to hunt for change. Tell them you'll use it to buy special Christmas treats. You'll be surprised at how much you gather up.
Give up little indulgences until Christmas Day
It's very easy, leading up to Christmas Day, to indulge in some personal treats and time saving purchases – after all you will be working hard! But if you forego them – like expensive coffees or shop-bought lunches – you could save quite a bit and keep your budget on track.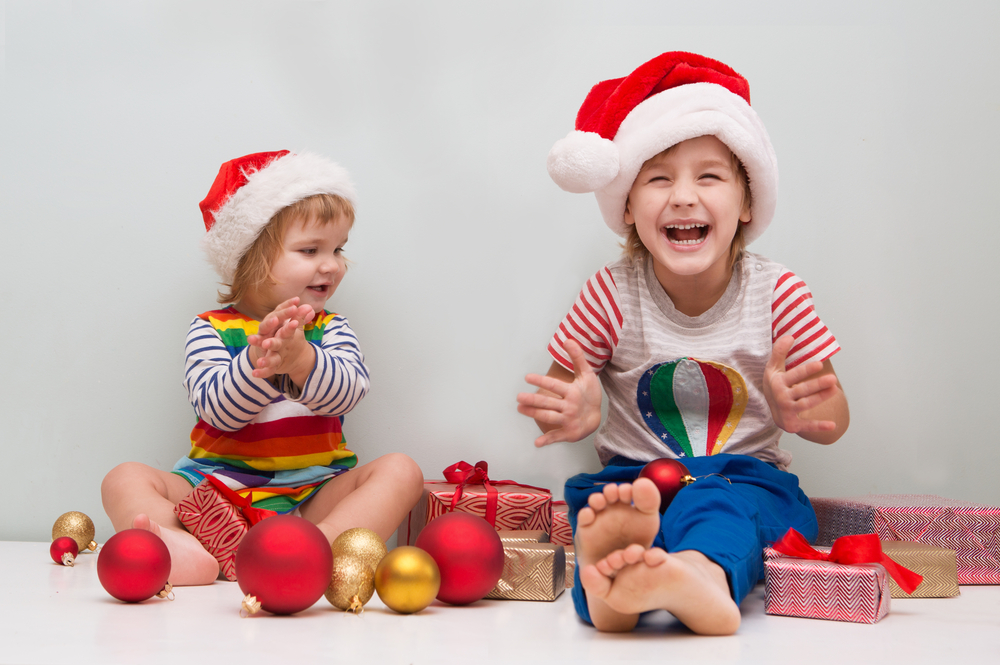 For next year…
Buy crackers, cards and gifts in January for December 2018. It might seem painful to Christmas shop directly after Christmas, but it can save lots of money. (I bought my eight luxury crackers last year for a third of the price they are in the shops today.)
Start a Christmas bank account. Between January 2018 and December 2018, pay a small amount in each week. You might not notice the money going out, but by the end of the saving period you may have enough to buy all your family's presents.
Have you got any tips to add here? Please do share them below…
If you found this blog post helpful and useful, why not become an Angloinfo member, so that you don't miss out on future articles? You can sign up to be a member here.
Comments
comments