As the big overseas moving day draws near, are you ready or flapping about? Both? Well, here are 12 tried and tested tips to help make the move the best you've ever had.
1. Be Zen-like
No matter how awful the prospect of packing is, you're going to have to get on with it at some point, so embrace your inner packing-Zen and calmly move forward.
2. Make a game plan
Think about which things you'll need to get at first when they come off the moving truck – sheets, towels, toiletries, change of clothing, kettle, adapter and teabags – and label them with a big, bright star – if you've got children, ask them to do this with big, fat marker pens.
3. Box clever
Some moving companies provide plastic moving crates. If yours does, make the most of them for packing single big items. Simply wrap in bubble wrap (buy a large roll online) and place in the crate. Smaller crates are also good for kitchen food, because really, do you need to wrap a bag of flour or sugar?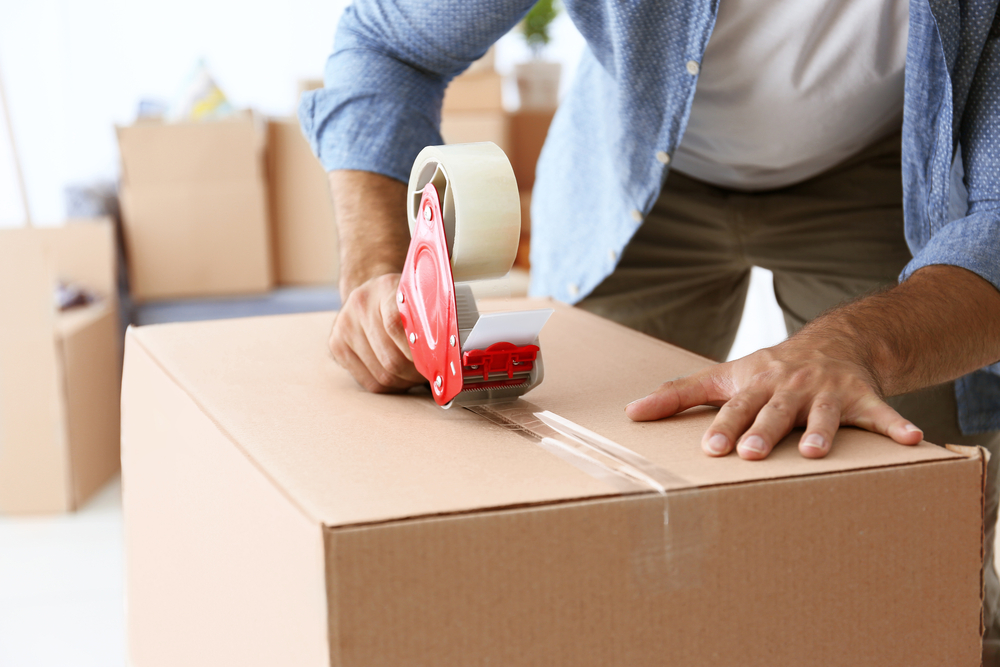 4. Get wrapping
If you're doing all the packing yourself, buy a tape gun and lots of rolls of tape, plenty of sheets of wrapping paper (you can get it inexpensively online) and lots of boxes. To save money, and be a bit greener, ask other expats in Angloinfo Discussions if they have left over boxes from a recent move.
5. Leave it alone
If a chest of drawers or dresser is full of non-breakable items, don't empty them and then pack the contents in boxes. Instead leave the things in the drawers – it saves on packing time and space in the removal truck.
6. Drop the procrastination
If you keep going round in circles getting more and more stressed, start on all the things that you know you want to take but only use occasionally, like the smart dinner set or books on top shelves. Once one thing is "in the bag" the rest will follow more easily.
7. No luggage dilemma
Don't pack empty suitcases, fill them with clothes, bed linen, soft toys, or towels. But make sure you label the cases clearly – it's amazing how quickly you forget what's inside.
8. Oh hang it!
Ask the removal company for hanging boxes. Assuming you have hanging space at the new property, you can simply lift the clothes out of the box directly into their new space. If you don't have cupboards at the new house, purchase some temporary hanging rails before you move – they are inexpensive and worth their weight in gold.
9. Gather and divide
Never, ever pack blankets, duvets, throws, rugs, and towels directly into a box, instead use them as packing for lamps, pictures and other delicate items.
10. Mark it up
When you are marking up your boxes, remember that 'Lounge' isn't really enough info. After all, 'Lounge' items in your old house might not be lounge items in the new one. So, write the name of the room and a description of the main items in the box, and preferably on two sides of the box. Again, get your children to help, they could copy what you've written on one side onto the second one.
11. Break it up (and say "cheese")
If time and budget are of the essence, dismantle furniture as much as possible before the removers arrive, making sure you place all fittings, screws etc in a zipped-up bag and then tape that bag carefully to the furniture. If you don't have the reassembling instructions (does anyone?), take photos as you take it apart, but make sure you write a little sign before each separate piece of furniture, i.e. 'lounge bookcase', and photograph that too.
12. Delegate space
If possible, clear a room or large corner and use that for packed boxes and anything you know you won't be using until you get to your new home. (Hint: If you haven't used something since your last move, perhaps it's time to sell or recycle it?)
Have you got some packing tips? Please add them in the comments section below 😊
Comments
comments