Rental deposits are usually at least one month's rent…a sizeable amount of money to forfeit at the end of a tenancy. Read on to discover five steps you can take to help ensure you get your deposit back.
A huge number of expats rent before they buy a property in their new overseas country and many expats only ever rent as they move around the world from one expat assignment to another.
But all these expats have two important facts in common: they will all pay a rental deposit and one day, when they move on, they hope to get that deposit back.
Unfortunately, the rental deposit isn't always refunded. In some countries there's little, if any, protection for renters against unscrupulous landlords who may well have spent the deposit months, or years, before their tenant leaves and who have no intention of giving it back. It's not that they refuse to give back the cash (though that may happen), instead they simply find ways to write-off the payment, finding "repairs" that need to be done or "excessive wear and tear" that must be fixed…ready to rent out to the next eager tenant to come along.
In some countries there is a government-backed deposit protection scheme. In the UK it's called Tenancy deposit protection (TDP) – read more about it here.
So how can you protect your deposit? The following five tips will help ensure you get your rental deposit back: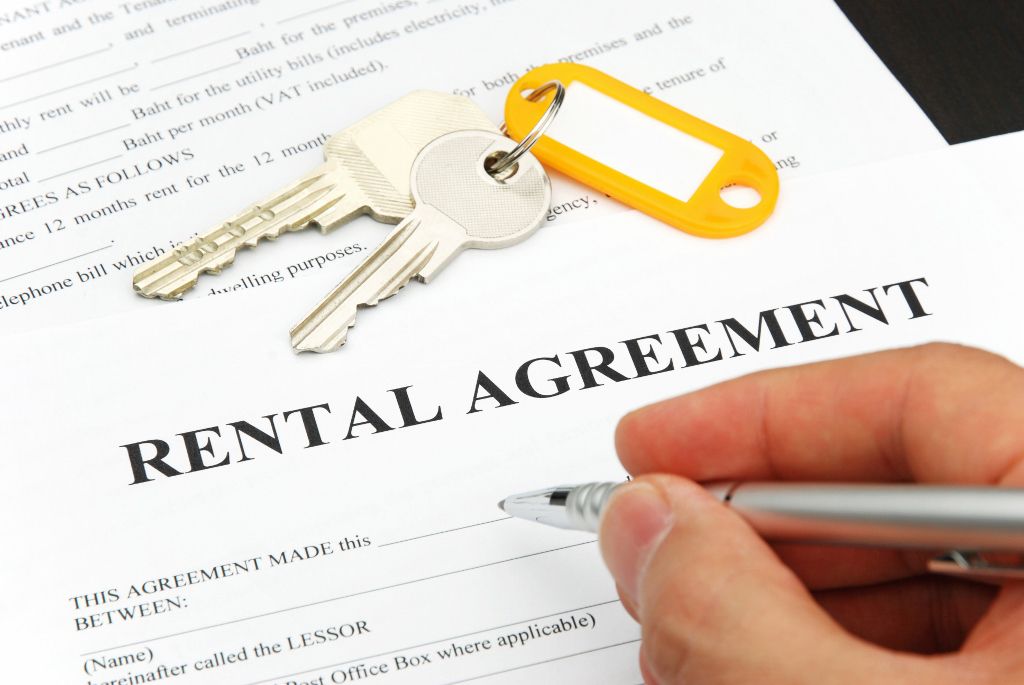 1. Photograph everything
Before moving in make a photographic journal of every room in the house with extra photos of every chip, crack, tear and gouge. Print the journal and then sign and date each page, then ask your landlord or letting agency to sign and date it too.
2. Triple check the inventory
If the rental is slightly, partly or fully furnished there should be a comprehensive inventory of items that have been left behind, right down to the last knife and fork in the kitchen drawer. Make absolutely sure you agree with the inventory before you start unpacking your own things and forget who owns what.
3. Wear and tear
Make sure there is a clear agreement about wear and tear. A carpet that has had daily use, such as in a hallway, will get worn – it can't be helped – but that's very different to a carpet that's had paint or wine dropped on it. Be clear at the beginning with your landlord about what is reasonable wear and tear and get his agreement in writing.
4. Marks on the wall
If you and your family have lived in a house for two years, there's bound to be a few marks on the walls and if there are children it's almost inevitable that some of that blue stuff has left its oily mark. But a few marks doesn't necessarily mean a total re-paint is needed, but some landlords see it as an opportunity to repaint/refresh ready for the next renters…at your expense. Top tip: invest in tester pots of paint that match the wall colours and paint over the marks.
 5. Clean, clean, clean
There's no way around it, a landlord will hold back deposit money if they property is not clean. Try to clean the hard-to-see corners a few weeks before leaving and keep on top of cleaning up to the last day when you should be able to do a fairly quick clean before departing. However, if you have no time on the last day or the schedule simply doesn't allow it, hire a cleaning company to do it. This is probably what a landlord will do too (and subtract that cost from your deposit), but if you organise it you'll be able to shop around for the best deal and will be prepared for the charge.
A great place to start looking for a rental property in expat-friendly locations is on AngloINFO Property where you can search 'For Rent' properties (and 'For Sale' and 'Holiday rentals') and by the number of beds, type of property, and price. 
Comments
comments