At some point in our lives, most of us will make the decision to buy a property. Apart from general location, available schools and accessibility what is it that tempts us to say "Yes! this is the one for me!"?
If you're selling a house right now, how to tempt buyers is the million-dollar question that you'll be trying to find an answer to. Knowing where to start can feel like an almost impossible task, but there are five ways to tempt a potential buyer and they are all to do with creating a good first impression.
1. Redecorate with neutrals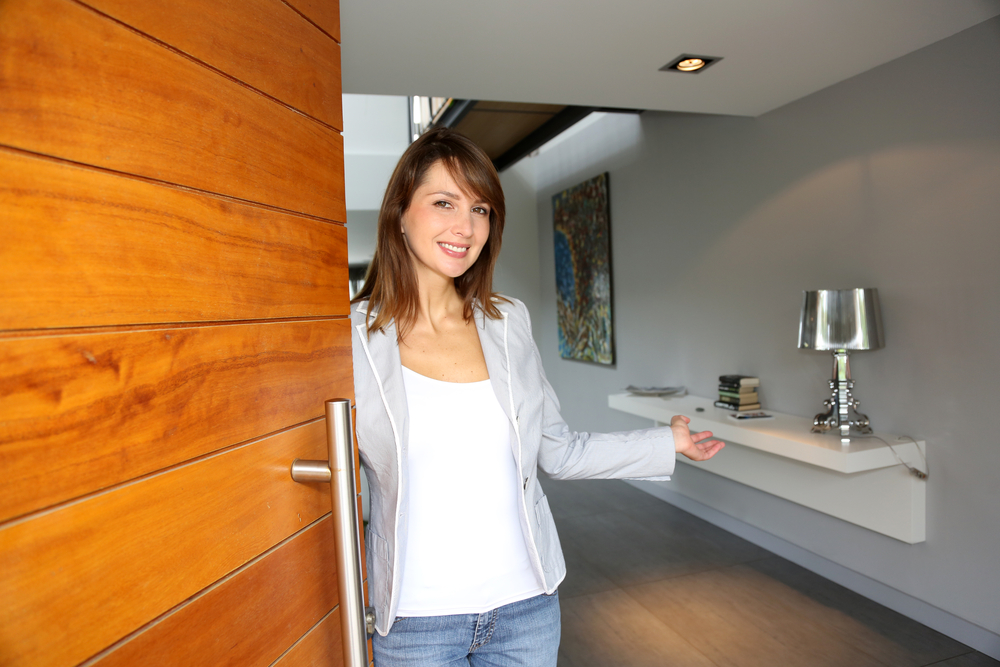 Even though your choice of paint and wallpaper might seem just perfect to you, it could be a potential buyer's worst nightmare. So, take a deep breath and get out some neutral paint, wallpaper and carpets or rugs.
2. Declutter and de-personalise
The reality is that a lot of people don't have the gift of being able to imagine their own things in someone else's space – especially if it's choc-a-block with "stuff". It might be lovely "stuff" but it's still not theirs, so you need to sort, declutter, recycle and hide your clobber. (It can all come out again when they've left. But really, it's less stressful to have a big tidy out before you put your house on the market then you won't have to go through a massive tidy up every time the property agent calls.)
3. Tidy up the approach
If the walk up to your front door is a mess the buyer will form a bad impression of what's to come inside, even if it's OK behind the front door. You and your property will be on the back foot – with every little negative seeming bigger than it really is to the potential buyer. So, take some time to clear and clean the paths, plant some easy-grow annual flowers, check that the paint on the windows isn't peeling, de-cobweb the front porch and invest in a catchall container for children's toys – if you've got them.
4. Check out the local competition
With a click of a mouse you can take a look inside other property on the market in your local area. How do their property photos look, inside and out? Where are they advertising? Are they hosting an open day? Are they doing anything that you think is clever and could copy?
5. Key returns
The two rooms that most buyers don't want to have to change, at least straight away, are the kitchen and bathroom. An update of these two rooms can, therefore, produce the greatest return on investment. If the budget is limited, the bathroom is the less expensive to tackle. If you only have a bath with a hand-held shower, think about removing it and installing a shower unit – that will add appeal to most family buyers. And if your kitchen badly needs an update, it's really worth searching the classified ads as people do sell complete kitchens, often in good condition.
Have you successfully sold a property using some ingenious tips to tempt a buyer? Please do share them with me!
Comments
comments