Finding a new rental property can be hard even with the Internet to help. Here are 7 tips for finding the perfect rental overseas for you and your family.
1. Online Rental Listings
Today, the most obvious place for expats to start looking for a rental is via the Internet. The big names, including Craigslist, Zoopla and RightMove, are very useful but they don't necessarily target areas that are the most popular with expats. If you are looking for a rental property to rent in an expat-friendly location try the new AngloINFO Property portal where you can search by country, area, the number of beds, type of property and price.
2. Friends and Family
Use social media to spread the word. The more people you tell in your friend and family circle the more likely that circle will harness a positive response. Your real friends will pass on the word and share it with theirs.
3. Real Estate Agents
Most property agents have for sale and for rent departments. However, unless they are rental only, which isn't very common, don't expect them to remember you when something comes on the market. In most cities there aren't enough properties to meet demand so they'll show to the first person who pops up on their radar. You need to keep reminding them that you are looking with a polite, weekly phone call or email.
4. Houses for Sale
Look for houses for sale where you want to live and post a well-written note through the letter box asking the owner if they would consider renting their house to you. Give them reasons why you'd make a good tenant i.e. rental history, secure job, children in local school, non-smoker (if applicable), no pets (or at least 'no big pets' – a hamster, guinea pig or even cat are often acceptable). You could start with a headline like: Responsible family looking for a 4-bedroom home to rent.
5. Get Local
Contact the local town hall, chamber of commerce, civic association (e.g. the Citizens Advice Bureau in the UK). They may be able to advise some alternative ways of reaching out. Place a postcard-size ad in the local post office window or any establishment that takes small ads.
6. Reach Out to Other Expats
Post 'rental wanted' in AngloINFO's local 'Discussions' – if someone wants to rent their property, they're sure to get in touch.
7. Use your Children
We don't mean put them to work scouring the streets! Instead make the most of your young children's need to join playgroups and parent-and-babes groups…that shared parent-bond is a very powerful way of finding someone who is letting their home. Find a playgroup in your area of interest on AngloINFO's regional sites by searching in the local 'Discussions' area.
A Word of Warning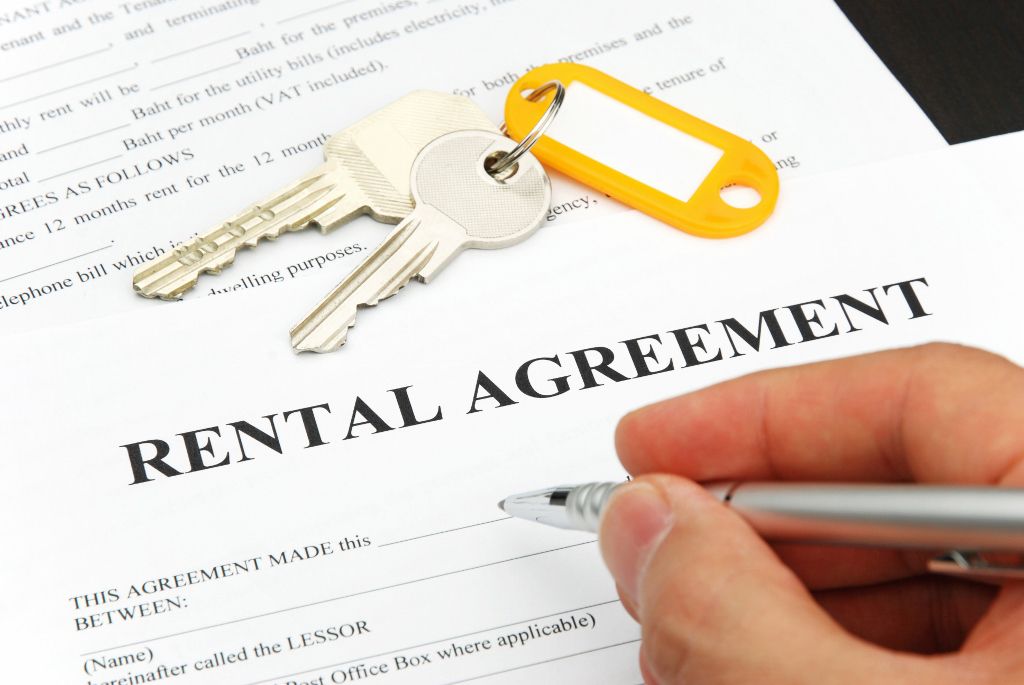 The Internet is a great tool for searching for rentals; however, it also has its problems. Rental listing scams are big business in some areas. This is how it works: a scammer will list a property, often copying the information from a real one, listing a price one that looks too good to be true. The potential tenant contacts the scammer, who asks for a few bits of information – usually how urgently the property is needed, personal contact information and some kind of deposit to 'secure' the property. However, if a listing is asking for a deposit transfer, chances are that it's a scam.
Other ways to spot a scam:
The owner/agent is away when you want to view
The rental price is much less than other rentals close-by…in other words 'too good to be true'.
Email communication from the 'agent' is very poorly written.
The tenant is asked to fill out a detailed application before seeing the property. Never give out detailed personal information before viewing.
Comments
comments