If you know you only have a couple of years at a property, here's how to do some productive gardening yet not leave it all behind when you move on to your next expat assignment.

The transient life of many expats is not conducive to developing a well-stocked garden. When you know you're only going to be renting a home for a couple of years, the "what's the point of planting that?" feeling is inescapable. Why plant for the benefit of the next renter? Why spend hours digging a vegetable garden only to reap the rewards of one season?
Or perhaps your landlord won't let you do any major gardening, but you're desperate to cultivate some greenery!
Nurturing a garden, or any tiny piece of green space, is a wonderfully rewarding pastime. It's relaxing, meditative, productive and can save heaps of money… Even growing a few herbs is cost effective.
So, if you know you're going to be moving on, yet want to garden but not leave it all behind, what can you do to prepare your green oasis so that you can take it with you?
The key is to use moveable planters that can be picked up, placed on a trolley or rolled into the removal truck. Really anything can be used as a planter, as long as it has good drainage. Check out The Micro Gardener, which has some great suggestions from old wheelbarrows to pallets lined with weed matting to jugs, handbags, wellies, toolkit boxes, old barbecues and an old children's wagon. You can repurpose anything that moves!
One of our favourite suggestion is a wooden pallet turned into a multi-sided vegetable plot (we would add wheels, of course!) Take a look at '20 Creative Ways to Upcycle Pallets in your Garden'.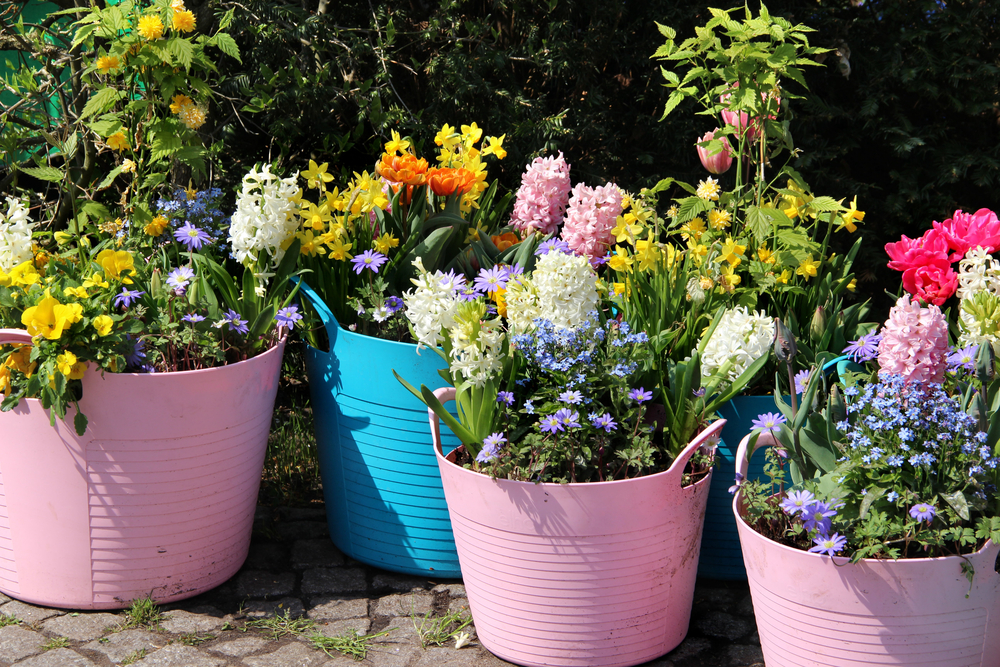 Top tips for a moveable garden
Purchase pots with good drainage holes or drill holes in to your container of choice. Make sure they are big enough; small ones get clogged up with compost. Add broken crockery or old pot pieces to slow down the flow of water through the holes.
Add some grit to compost for plants that hate standing in winter water (lavender, rosemary) and loam to the compost for plants that need high levels of moisture through the warmer months.
Buy or up-cycle wooden pallets for the pots to sit on and add swivelling wheels to the pallets (these can be bought in bulk online) so that you can move them into place in their new home.
Just before you move
Use strips of hessian to gently gather up wayward stems so that they don't get damaged during the journey.
Don't water pots the night before the move, it will make them much heavier.
Hire, borrow, buy or beg a sack barrow to manoeuvre heavier pots.
Looking for pallets, pots and a sack barrow? Try your local Angloinfo Classifieds, where you can or place a free 'Wanted' advert for whatever you need.
Comments
comments