The holiday rental market in France is a highly competitive one, as any holiday rental owner in France will tell you. To the browsing holidaymaker, many properties look similar and appear to offer the same deals. So, how can you, the rental owner, make your property stand out so that it receives quality new bookings and valuable repeat customers?
The answer, say the team at Holiday France Direct, lies in perfecting and boosting your level of customer service. By doing that, potential customers will feel the information you provide is clear, helpful and accurate, and current guests will be so delighted with your service that they leave glowing feedback and come back for another stay!
To help you assess your level of customer service, and work out how and where you can improve it, here are Holiday France Direct's recommended "10 Key Customer Service Elements" that help their current rental property owners achieve the best customer service for their guests:
1. Check your property's advert is the very best it can be
Make sure your advert is well maintained with appropriate and descriptive content, has high quality, accurate photographs, and includes up to date availability and pricing.
2. Provide a prompt follow up
When you receive an enquiry or booking, be sure to respond promptly in a friendly and professional manner.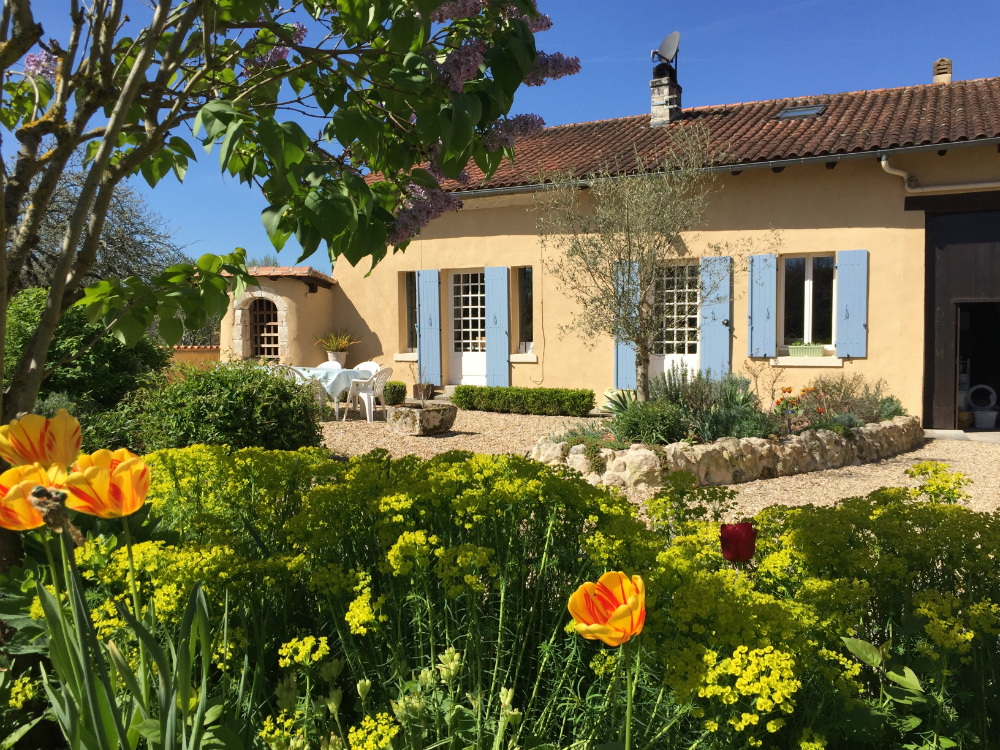 3. Be professional
Provide an efficient, clear and professional rental agreement and payment terms to your guests.
4. Triple-check your property
Get your property right: make sure your property is up to a high standard and that everything is spotlessly clean and working before your guest arrives
5. Think about who your guests are
Add toys for a family, a bottle of wine for a couple, local maps for walkers… If the stay is for a special event, try to find out as much information as possible to make it extra memorable for the guests.
6. Provide advice on what to see and do in the local area
New customers may not have had time to thoroughly research the area before arriving, so be there to answer any questions, but don't be intrusive. It will save you time in the long-term to put together an informative welcome pack for your guests.
7. However bad your day has been…
Be sure to provide a friendly and welcoming arrival – even if your day has been difficult or tiring.
8. Attend to problems before they escalate
If the guest has any problems or complaints during their stay, address the issues quickly and in a professional manner.
9. Ask for feedback/reviews
Not everyone wants to leave reviews online (though you do want to encourage them), so provide a guest book your guests can write in. Their comments will make excellent promotional material to help you secure future bookings.
10. Say "Thank you!"
Always send a follow up thank you email to your guests after their stay, while the memories of their stay are still uppermost in their minds – it will help to motivate them to make a repeat booking or to pass on your details to friends and family.
"Do I really need to go the extra customer-service mile to secure holiday rental bookings?"
If you provide fantastic customer service, not only will your customers and your bottom line benefit, but your business will be more sustainable, your guests are more likely to be appropriate for the property (making the booking hassle-free), and you will have the huge satisfaction of making someone's holiday as good as it can possibly be.  If you maximise your level of customer service, you will feel confident that you have done everything possible to attract new customers and retain past ones.
Tracy Jones, who advertises two holiday rentals with Holiday France Direct, says of her customer service experience: "My aim is to provide exceptional customer service for our guests and it begins with the time of the initial enquiry. I send an immediate response with full information about the house and their holiday, which guests very much appreciate. This prompt communication continues until their holiday begins, and, indeed, during their holiday.
"My wish is for all my guests to enjoy a stress-free holiday experience by offering a complimentary Holiday Concierge Service. This means that I can deal with everything on their behalf including helping with their travel route, stop over hotels, booking golf tee times, booking restaurants etc. We also offer a complimentary grocery shopping service, which means they email a long list and we pay our caretakers to do their arrival shop.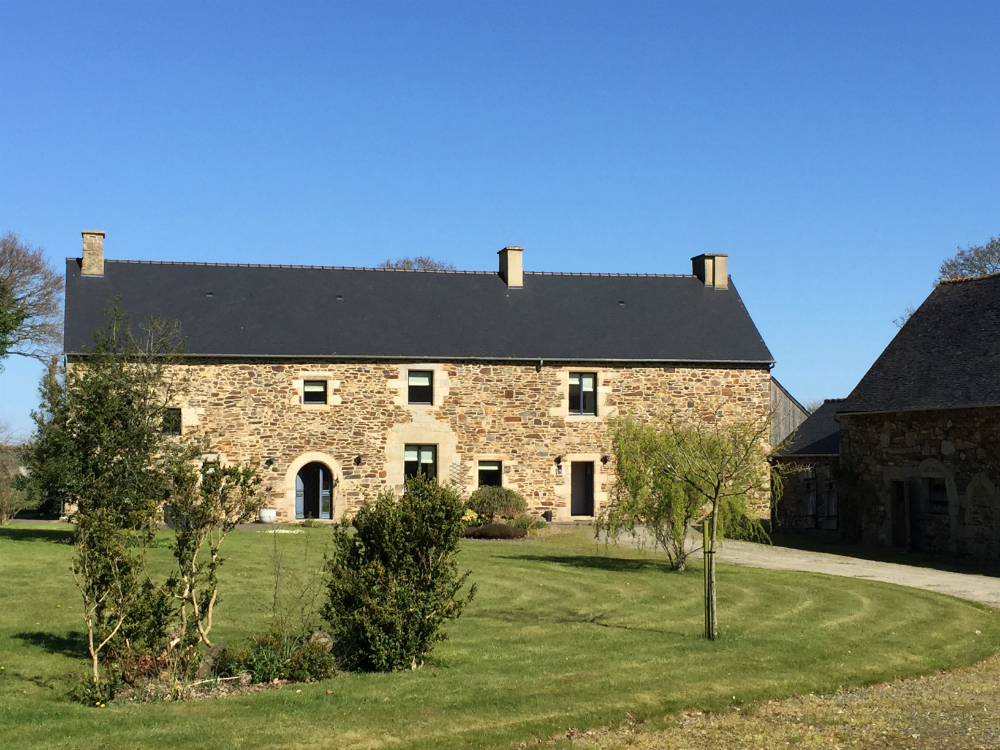 "I need help achieving all this great customer service! Where can I find it?"
Running a holiday rental property in France is no easy task, requiring a smorgasbord of skills, some of which you may or may not have. It's essential, therefore, to choose the right company to advertise your property with – one that offers advice and support, plus some outstanding features that will help you stand out from the crowd.
Holiday France Direct provides the following services to holiday rental property owners in France – including 20% off Brittany Ferries' car and passenger fares – to help them achieve the highest level of customer service for their guests:
Dedicated Properties Advisors who are there to provide advice and support
An easy to use password protected owner area on the Holiday France Direct website to set up and maintain advertisements and manage enquiries and bookings
A platform for providing guest reviews
Discounted travel: 20% off Brittany Ferries' car and passenger fares for guests
Tracy Jones has two luxury villas in rural Dordogne, La Grange and Acabanes,  Holiday France Direct ref AD004506 and AD004507. The entries on the Holiday France Direct website provide her guests with lots of information about her properties, high quality images and details of Tracy's comprehensive range of customer services that include affordable dining options provided by their on-site chef, beauty treatments and pre-arrival grocery shopping.
Tracy says: "Each holiday group is different with different interests and aspirations for their holiday; therefore, I speak with them on booking to ensure their aspirations are met. The benefits of great customer service are huge for our guests and they also result in great reviews for our villas, with 55% repeat bookings and lots of recommendations."
Tracy goes on to say, "I am contactable throughout my guests' stay to answer any queries they may have at the holiday villas. This ensures our guests have the best holiday experience possible!"
If you think you would like a deeper level of help, including advice on décor, fittings, health and safety, Brittany Ferries' Managed Letting Service might suit you. This service provides specialist teams, in both the UK and France, who can give advice on décor, fittings, health and safety, and are on hand to answer any queries. It's the ideal type of service for owners of holiday cottages who are too busy to handle lettings themselves. Brittany Ferries' experienced team writes up advertisement content and takes the property images; Brittany Ferries handles the bookings online or by phone and provides professionally produced travel documentation, including directions to the property, plus preferential ferry rates for guests.
This article is sponsored by Holiday France Direct, one of the largest portfolios of independently owned holiday property in France.
Comments
comments