It's fast approaching the peak travel time of year, when expats travel to second homes, go "back home" to visit family and friends, or simply go on extended holidays. While we travel to spend some quality and fun time away from home, we are potentially leaving our homes at risk. Burglars also know that summertime is peak empty-home season, but there are ways to foil them – or at least have a very good attempt at it. Read on for 15 – yes 15! – ways that might deter a burglar from entering your property this summer…
1. Ask a trusted friend or relative to collect post or ask the post office to hold your mail while you're away. Don't let post mount up on the floor or in a post box, that's a neon invitation to burglars.
2. As soon as you can, so that delivery people see you are still at home, put a polite notice on your door asking delivery companies to stop posting leaflets through your door. And tell your postman or lady that you don't want publicity materials any more (but don't tell them you are going away!).
3. Install a timer to turn on lights at different times. You can even set a timer for the TV and radio to come on, producing the usual burbling sound from inside the house.
4. Don't tidy up the front lawn too much. If you usually have toys dotted about the garden, leave a few old ones out.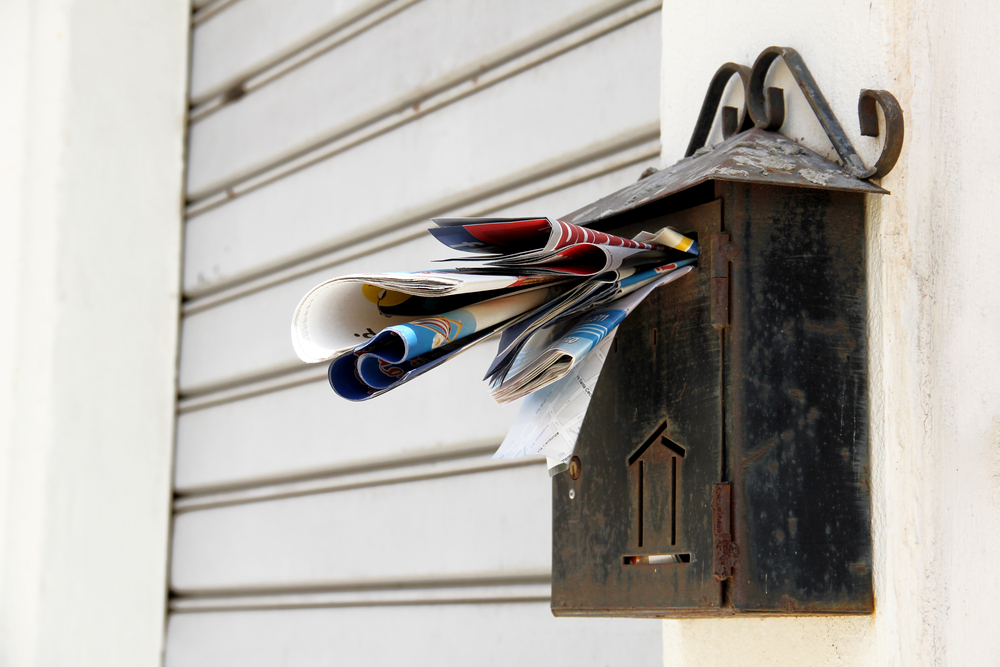 5. Make sure your calendar with your holiday dates on it isn't in a place that can be seen from outside or seen by people who might come to your home before you go away (i.e. for a party) who you don't know well.
6. Switch off your landline's ring tone. A phone that rings constantly is a giveaway to canny burglars.
7. Never, ever announce your holiday plans on social media – it is amazing how many people inadvertently do, even announcing their arrival at the airport: "We're all at Heathrow…heading off for a two-week holiday!"
8. Don't leave any packaging from expensive items in the rubbish bins or for recycling – it's a clear indicator that those things are in the house.
9. Statistics show that burglars head straight to the main or master bedroom, so don't hide all your valuables there. The best pace is the loft, as burglars don't like the thought of getting trapped up there.
10. Burglars spend, on average, less than one minute getting into a home and then eight to 12 minutes inside. Speed is of the essence to them. So, anything that looks like it is going to slow them down will encourage the burglar to move on somewhere else: window locks, bars, an alarm or a five-lever, mortice lock to a front door.
11. Give your contact information and spare key (without your address on it, in case they get burgled – two for the price of one!) to a trusted friend or neighbour, just in case there's an emergency.
12. While you are away, you won't need your emergency key that's been hidden under a stone, so put it safely inside your home.
13. If you have an alarm installed, be sure to let your alarm company know that you will be away and to set the thing as you leave.
14. To help create the illusion that you are home, ask your trusted neighbour if they would park on your drive. That way burglars will see a vehicle coming and going.
15. And if you have a lawn, to further the illusion that you are home, ask a neighbour or hire a gardener to cut the lawn while you are away.
Plan ahead and you'll reduce the chances of the gut-wrenching scene of a burgled home. If you've got more home security tips, let us know of Facebook.
Comments
comments