If selling your property during the cold, seemingly endless, dark and freezing winter days of the Northern Hemisphere seems like a very tall order, take heart, there are buyers looking and wanting to move in before the spring. Here are some ways to make your property look just as appealing now as it does in the spring…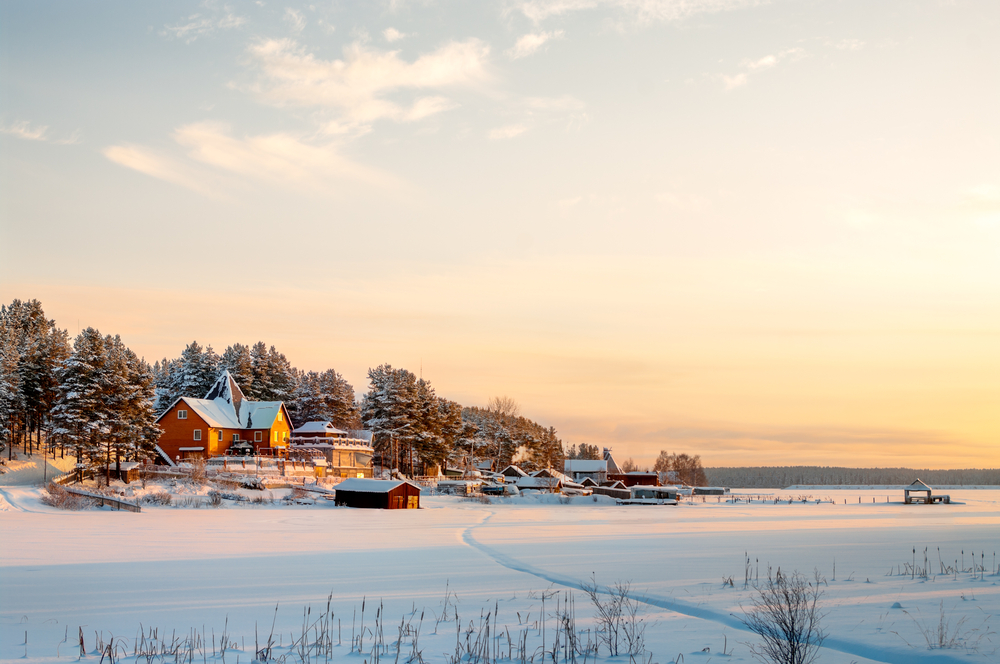 A clear path
Make sure you have plenty of snow-clearing gear, salt and muscle to carve a clear and non-slippery path to your front door…unlike this one!
Keep things cosy
If you have a fireplace, be sure to have it set or lit ready to welcome viewers. If your fireplace no longer works, fill it with a colourful, festive arrangement and lights. And be sure to keep your heating on at a cosy temperature, there's nothing like a chilly house to turn off buyers.
Brighten the way
Just because the skies are grey, it doesn't mean your house has to be. Add "pops" of colour to the approach to your home, the porch and the entrance. The first colourful impression, set against a dull background could inspire even the most recalcitrant, prospective buyer.
An empty pool?
If your pool is empty during the winter, be sure to have a well-produced photo album, with big, colourful photos, to show the viewers what it looks like the rest of the year. Even better have a video playing of you, your children or grandchildren playing in the pool.
You smell good
Smother your home with festive smells: mulled wine, dried spices, spruce and fir, and carry on past Christmas!
Keep it clear
It's easy to feel like it's not worth washing windows, after all it's bound to rain straight after…right? Wrong. The view out of your windows and any light that there is needs to stream through spotless panes to make the most of it. Plus, that low winter light shows up every little smear and finger print.
Although you may not want to show people round your property during the festive period, if your property is listed, it's probably best to devise a viewing plan with your estate agent, so that they know when they can and can't show prospective buyers around.
Comments
comments