The most pressing item on just about every expat's moving-overseas checklist is organising a place to live, preferably before leaving one assignment and moving to the next. Here's how to do it in Belgium with the least stress possible.
Whether it's a very short-term solution or a long-term rental property, finding a place to live can be the most stressful part of an overseas move, wherever that place may be. However, if you're moving to Belgium, you're in luck because so many expats have trodden the finding-accommodation path before you, making it much easier to find a home than you may at first think.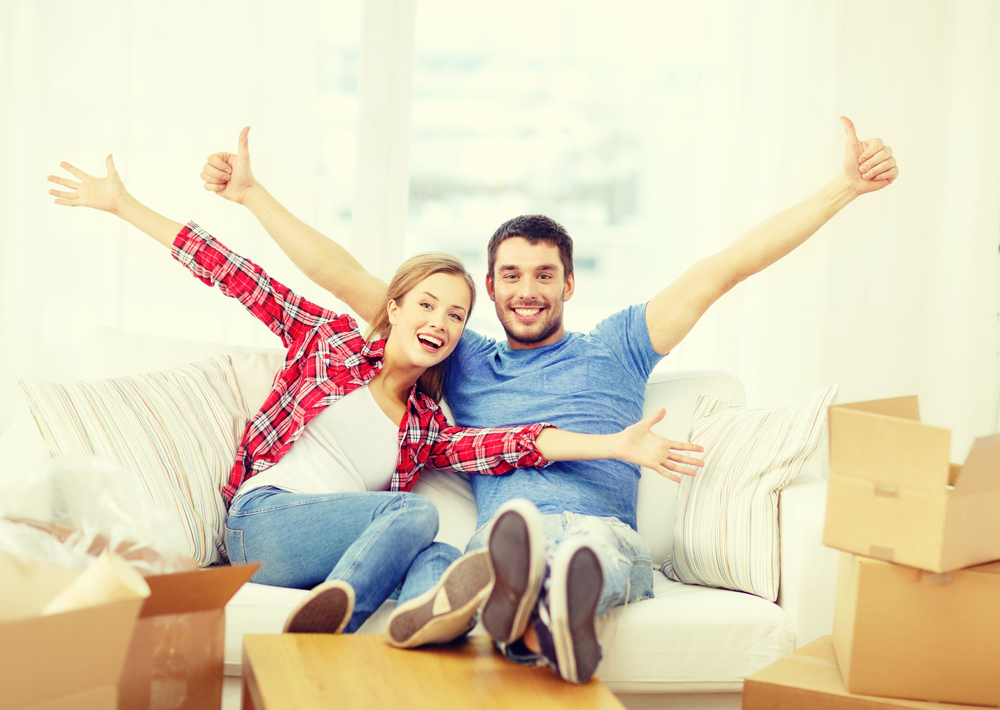 If you prefer to start with a very short-term option, so that you can look for a long-term rental when you get to Belgium, here are four alternatives to explore:
B&B (Bed & Breakfast)
Belgium has B&Bs all over the country, in every region. Take a look at chambres-dhote.be. The site is in French, but all you have to do is choose your province and/or commune and it will take you to a listing of possible options. Many, if not all, of the B&Bs listed have information in English.
Hostels
If you're looking for more affordable housing, try a Youth Hostel (Les Auberges de Jeunesse). You can choose from a single room or dormitory-style sleeping in a shared room, with most starting at less than €20 a night. You'll find a hostel in Brussels, Champlon, Liège, Malmedy, Mons, Namur and Tournai. The official website of hostels in Belgium has the best list.
Airbnb
This community-driven platform of privately owned apartments and homes lists many options from an entire property to a room in the owner's home. There are over 300 rental properties in on Airbnb in Belgium to choose from. They typically are all furnished, making it feel like you're in a home while you're waiting for your own things materialise!
Serviced Apartments
If you prefer your own space, with all the facilities of a hotel but also your own kitchen, dining room and sitting room, a serviced apartment may be the best option. You'll feel like you're in a brand new furnished property, but if at the end of the day you have no time to cook, clean and manage a home, you don't have to because there are hotel facilities too.
Here are 4 companies that offer aparthotels:
Renting a home
If you prefer to rent an apartment or house and furnish it with your own things, there are plenty of options to choose from in Belgium. Here are three ways to find standard rentals:
Hit the streets
Some owners simply place a 'For Rent' sign (À louer (French) or Te Huur (Dutch) in their window, preferring to deal directly with potential tenants. So, if you know a particular area of a city that you want to live in, it's worth walking the streets, asking locals and checking out any public noticeboards.
Search the Internet
There are many online property portals listing rentals in Belgium. The four most well-known are:
It's also worth checking out expat Facebook groups in Belgium, such as Angloinfo Brussels.
Find an agent
If you're looking for a particular agency or for an agency in a particular municipality, go to Logic.Immo.be which lists hundreds of agents.
How much should you expect to pay for a rental in Belgium?
The rent will vary enormously depending on the location, size and rental term. Rental prices are not regulated, so owners are free to set their own rents. You may be able to find an approximate cost for the area you are interested in by visiting an online real estate barometer. Here's one provided by Immovlan.be (in French or Dutch).
Anything special you need to do to rent a property in Belgium?
Yes, there is. You must have a savings bank account in Belgium in your name in which to deposit the rental guarantee. The guarantee is up to, but not more than, two month's rent. It will be held in the renter's deposit account, where it stays, blocked, until the landlord and tenant agree that the lease of the property is over and the inventory is checked. BNP Paribas Fortis is one of the few banks that makes things easier for you by opening a savings account for your rental guarantee while you are still abroad or when you arrive in Belgium. Find out how to open a bank account in Belgium before you arrive.
Good luck finding a home and settling in to your new life in Belgium!
This article is sponsored by BNP Paribas Fortis.
Comments
comments