1. Where do you live now and where did you move from? 
I'm from Australia – Adelaide, South Australia to be exact. I moved to Paris in 2012. I actually only intended to stay for a year in the beginning and now I'm into my fifth year!
2. Is this the first time you've been an expat? If not where did you live before? If so, what was the leaving process like?
When I was 25, I quit my job in Australia and moved to London on a working holiday visa. I loved it there but had to return to Australia as I couldn't renew my visa again. That was my first experience living abroad. When I was 30, I quit my job again, packed my bags again and this time moved to Paris.
The leaving process is always exciting as you embark on your new adventure into the unknown. You feel a little scared and nervous yet you are bursting with excitement and energy and inspiration at the same time. It's a beautiful combination of feeling vulnerable and empowered at the same time.
It's tough when you do your goodbyes knowing you'll miss out on things back home but at the end of the day, I believe you have to be true to yourself and have the courage to take a leap to do what you want to do with your life and step outside your comfort zone.
And of course, the best feeling is when you finally achieve the task of settling into that new country on your own. This amazing feeling of liberating independence and real accomplishment that is the fruit of having conquered and overcome all the difficulties, doubts and hesitations that ever came your way (from yourself and from others).
Moving to London was obviously easier than moving to Paris due to the language and cultural barrier differences. Having said that, finally finding my rhythm in a foreign country like France that operates with a foreign system, uses a foreign language and abides by foreign cultural norms was definitely one of the most satisfying moments of my life.
3. How do you spend your time? Do you work?
I love how I'm spending my time in Paris now, after a solid four years I've finally been able to strike a balance and lead a freelance life. I juggle a few different projects and jobs right now. I love being a freelancer and having contract work as it changes all the time and I'm ultimately in charge of my own schedule. This also allows me to squeeze in trips around France and Europe when I get the chance to! It's a huge contrast to my stable job as a pharmacist I had before in Australia.
I work at a few different universities as an English teacher like Sorbonne Universities Paris 6 (Pierre and Marie Curie University) teaching science/engineering students, Paris 12 (Paris-Est Créteil Val de Marne) teaching medicine students and ISBS/POLYTECH which are some other engineering schools. I also teach in private companies and run workshops as well as take on other freelance work like content design, editing, proofreading, translation, interview/presentation coaching to name a few.
On top of all that, I try to make sure I have time for my personal projects. I'm currently working on writing a memoir about my experiences moving to and settling into Paris. I also make time for photography, blogging and experiencing Paris as much as I can by seeing new exhibitions, attending concerts, trying out new eateries and covering different events like Paris Fashion Week, Salon du Chocolat etc.
Finally, I really enjoy covering interesting Parisian social initiatives and joining focus groups I'm interested in and passionate about learning more about such as food wastage, clean energy, zero waste, gender equality, social justice.
4. What do you miss most from home?
I would say I miss the warm weather and the relaxed easy going Australian attitude the most. Australia enjoys so much sunshine every year, it's a big adjustment! When I miss my family and friends I can always Skype them but missing the warmth of the sun, there's not much you can do about it (except jumping onto a plane and spending the weekend in Southern Europe that is!).
Australia is a pretty relaxed and easy going country. The Parisian attitude is very different, it's very much character building at times but I have enjoyed the challenge and I know that I've grown to be much more assertive and at the same time much more understanding and empathetic as a result of this. My constant search for "why" someone behaves the way they do (is it cultural, personal or circumstantial?) helps me navigate through this obstacle course of understanding how and why Parisians are, well, Parisians.
5. What do you appreciate most in your adopted country?
There are so many to list! But I think I appreciate the approach to life here the most. The French value the importance of a balanced, well lived life which means that they will make the effort to buy a proper baguette fresh from the boulangerie, they will make an effort to plan their Summer holidays and weekends away, they will make an effort to go out and sit down to take their 1 hour lunch break. They make a conscious effort to slow down and not get caught up in life itself. While life can be more complex and taxing at times in Paris, their approach to life is refreshingly simple, and makes sense.
6. How did you make new friends in your new home?
When I first arrived in Paris I made a conscious effort to reach out and meet people. I knew people weren't just going to come up to me and want to get to know me just like that. I knew that it was my responsibility to make the effort, take initiative and step outside of my comfort zone.
Four years on and I'm actually still doing it. I'm still meeting new people and still joining different groups on Facebook, going to different meet ups. I've been to French-English language exchanges, I've met up with people who were friends of friends of friends, gotten to know my French partner's friends. I enrolled myself into a French course when I first arrived where I met friends who were in the same boat as me and I recently did another refresher French course over the Summer.
It can be exhausting putting yourself out there and trying to meet new people but you can never really know if you never try. I've made some really good friends from my first (energetic) period in Paris and I'm glad I put the effort in back then! They've become close friends now who were present at our wedding too.
7. Have you started learning the language? What are your best tips?
I started seriously brushing up on my French a year before I moved to Paris. In Australia, I had lessons with my tutor, I was listening to podcasts while doing the dishes, watching French movies without subtitles (and trying to understand what was going on!) and listening to French radio and French music as I got ready for work each day – I tried to immerse myself in French while still living in Australia.
When I got to Paris, I enrolled myself into an intensive French course at La Sorbonne which was fantastic. Our teacher really pushed us and I was able to improve markedly. Recently I enrolled myself in a refresher course over the Summer which I thoroughly enjoyed as well.
Another tip I recommend apart from immersing yourself in the language is to always be on the lookout for opportunities to practise the language. Language exchanges, free classes run by the city hall and conversations with the market vendor – there are opportunities everywhere! Don't be shy, you are anonymous here, it doesn't matter if you make mistakes because that's the only way you are going to improve! Even if the Parisians switch to English, reply back in French. Seriously how do they expect you to improve your French if they keep on switching to English?!
8. Do you obviously stand out as being foreign? What's your experience with this? 
It depends on where I am actually. If I'm in a touristy area people tend to assume I'm a tourist from China or Japan or insert any other Asian country (which can be annoying). If I'm in a more local Parisian area, they assume I'm a French local as Asian immigration to France started back in the 1900s. Whatever happens, they always get confused when I open my mouth as my appearance is Asian (my dad is Vietnamese and my mum is Chinese), while my accent is Australian (I was born there) yet I'm speaking to them in French (work that one out!)
9. If you have children what is your observation of Third Culture children? 
We are currently expecting a baby and I know it will be very interesting to see how things go as we try and incorporate all of our French/Australian/Chinese/Vietnamese influences into his or her upbringing. There's going to be a lot to juggle in terms of languages and cultural experiences. It will be a challenge (and I think the baby will be confused at first!) but I also feel it's a wonderfully unique experience that we are lucky to have to be able to fuse all these cultures together.
10. Any tips for beating homesickness?
Skype. Sometimes it's even nice just to eat breakfast while your family eats dinner on the other side of the world. It's like you are there with them.
Also, Whatsapp. It's great for shooting back and forth little messages and photos and videos and it feels as though your family and friends are right there with you!
11. What's the most common thing you get asked about being an expat?
I'm always asked WHY am I here when I say I'm from Australia. Frenchies look at Australia's great weather, relaxed attitude and quality of life and are sometimes dumbfounded as to why I would leave such a country! They are confused as to why I would move to a busy crowded city like Paris when I could have easily stayed in beautiful sunny Australia! Each to their own right? I just tell them how much I love Paris and France and how it makes me happy being here.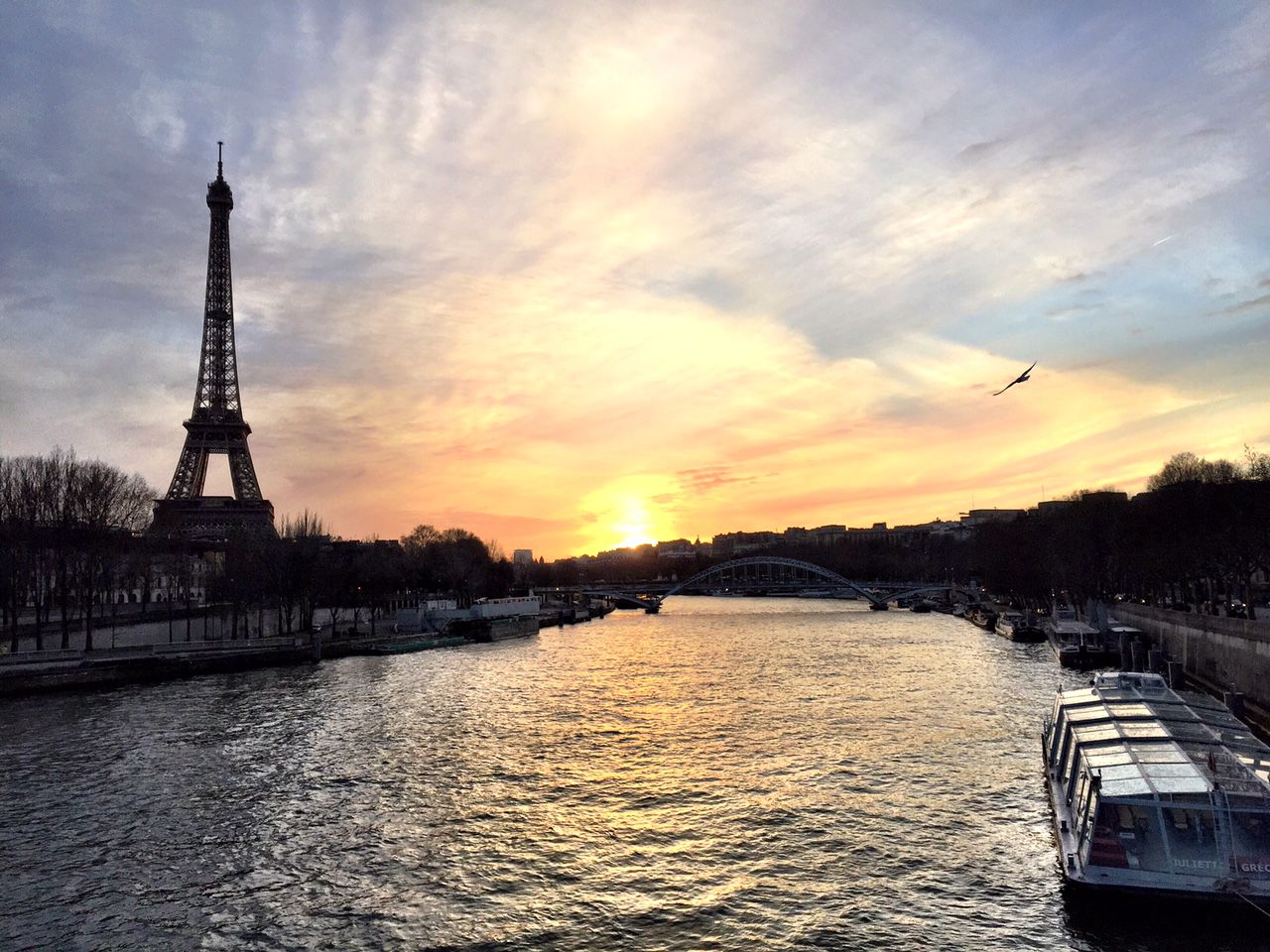 12. Are you settled here now? Or do you plan on moving one day?
For the moment I am settled here as we are expecting a baby now, however we do plan on moving to Australia in the future. We will probably spend a few years in Australia before moving back to France, or who knows where else! For us, we prefer to not have too much set in stone.
13. How does the cost of living compare to where you were living before? Anything that surprised you as being particularly expensive or cheap? 
The cost of living is relative. I think because I had lived in London before (which is expensive!), I knew what to expect in Paris. Rent was a killer I remember when I was living on my own. Hardly any space for lots and lots of euros! However, champagne and wine are cheap. Great quality boutique champagne is so affordable here compared to Australia among other things as Australia is expensive. I find France much more affordable simply due to the market size (66 million people in France vs 24 million people in Australia) as well as being in Europe where competition is more obvious. Plus France's political system and socialist history means that while you do pay more taxes and contribute more in terms of social charges, there are a lot of benefits and more government support making the cost of living more affordable.
14. And finally if you could give one piece of advice to someone thinking of moving here what would it be?
Just do it. What have you got to lose? If it doesn't work out then you can always move back home. If you never do it, you'll never know what it could have been like. My favourite quote which sums this up is this one from Mark Twain.
"Twenty years from now you will be more disappointed by the things you didn't do than by the ones you did do. So throw off the bowlines. Sail away from the safe harbor. Catch the trade winds in your sails. Explore. Dream. Discover."
Keep in touch!
You can hear more from Nhan in her blogs Paris will be Paris and My Love for Paris and you can follow her adventures on social media using these links:
If you've found this article useful, please share it on your favourite social media channel.
Comments
comments