The new year brings with it the promise of top quality entertainment, with live performances, sporting events and more on the cards. Though we're only just settling back into our nine-to-five routines, there's no time like the present to plan your downtime. These are some of the biggest and best events to look forward to this year…
No longer a mere memory from your childhood (pun fully intended), Andrew Lloyd Weber's lovable felines make their way to Hong Kong off the back of a hugely successful run on London's West End. The musical is already proving popular, with additional dates added to the run which now extends from 6th January to 11th February.
One of the highlights of Hong Kong's cultural calendar is the Arts Festival. Now in its 46th inception, this year's festivities promise an all-star line-up, from jazz musician Chris Botti to the critically acclaimed production of The Curious Incident of the Dog in the Night-Time. The festival runs from 23rd February through to 24th March.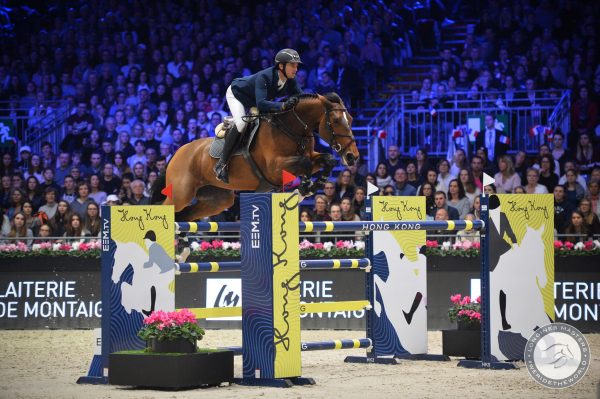 Returning to Hong Kong for the sixth consecutive year, the Longines Masters promises a weekend of world-class equestrian eventing. From 9th to 11th February, the Longines Masters boasts a unique blend of show-jumping, fashion, fine dining and entertainment, and promises to be a weekend to remember.
On 21st January, the city's fitness fiends gather on Nathan Road in Kowloon for the beginning of the Standard Chartered Marathon and half-marathon. A 10km race, family run and wheelchair races will also take place on the day. The finish line for all races is Causeway Bay's Victoria Park. While registration deadlines have since passed, it still makes for a great day to cheer on the runners, and could serve to be the perfect motivation for signing up next year.
Chinese New Year Flower Market
This Chinese New Year, set your apartment in full bloom with a trip to the iconic new year's flower markets. The largest are the pop-up market in Victoria Park and Mong Kok's permanent fixture. They will both close during the lunar period itself, so schedule a trip on the 15th of February (or early hours of the 16th). Popular purchases include peonies, orchids, kumquat trees and chrysanthemums.
One of Hong Kong's best-known sporting weekends, the Hong Kong Sevens is a three-day sporting event featuring world-class players and teams. If you're planning to take the following Monday off work, head to the South Stand with fancy dress in tow and join the revelry that inevitably ensues. This year's event takes place from 6th to 8th April. Tickets are notoriously hard to come by, so this is one weekend you'll want to plan ahead for, especially if you've got visitors in town.
The Central Harbourfront Event Space has been given yet another facelift, this time transformed into a big-top extravaganza. The site plays host to the AIA Great European Carnival and The Great European Circus until 25th February, with adrenaline-fuelled rides, dodgems and a range of family-friendly attractions and games to keep young and old entertained. The Billboard Radio Live festival will also take place on-site, with live music scheduled for 14th January and 16th to 20th January, featuring performances by Rita Ora, Far East Movement and more.
Live music line-up
Hong Kong gets a bad rap when it comes to its concert calendar. But if last year's line-up didn't impress you much, this year is sure to. In the first few months of the year alone, the city is set to welcome Bruno Mars, Katy Perry, James Blunt, Imagine Dragons and former One Direction frontman, Harry Styles.
Celebrating its first decade in operation, the Clockenflap Music & Arts Festival welcomed big named bands and performers last year from Prodigy to Stormzy and Massive Attack. The diverse line-up makes it a great weekend no matter your taste in music, while the selection of food and well-positioned drinks tents keep you more than satiated throughout the weekend. This year's festival takes place from 9th to 11th November.
Comments
comments