This time it is Eefje from De Krat that takes time out of her busy schedule to reply to out Q&A.  If you love great food, then read this !
1. Tell us about your products/ service.
At De Krat we deliver food boxes with all the ingredients (meat/fish, vegetables, potatoes, dairy, etc.) and recipes for three healthy and sustainable meals. By using high quality, seasonal and local products we not only help local farmers and producers, but also create awareness about sustainability and the wide variety of beautiful Dutch products.
We work with a flexible subscription; you select the type of box you want for weekly, bi-weekly or monthly delivery to your house or work. By subscribing you'll get access to your own online page where you can easily make changes if you like: skip a box when you're abroad, switch between different boxes or have it delivered at an alternative address. De Krat handles no period of notice. If you want you can also order a single crate.
2. How long have you been in business and why did you choose this sector ?
I have always been interested in cooking and food, but the bug really hit me when I worked setting up Jamie Oliver's Fifteen restaurant in Amsterdam. From Jamie I learned how important it is to use high-quality, local ingredients, and to teach that to our students. Most of the produce used in Fifteen's kitchen wasn't available in supermarkets but were bought locally from farmers and suppliers. I wanted to make these products available to a much broader audience, so in 2010 me and my business partner started gathering local, seasonal and sustainable products straight from the farmers, put these products in wooden crates (de krat) and delivered these products with our own self-made recipes at home. Steadily we built up a business, first in Amsterdam but nowadays we deliver our crates throughout the entire country.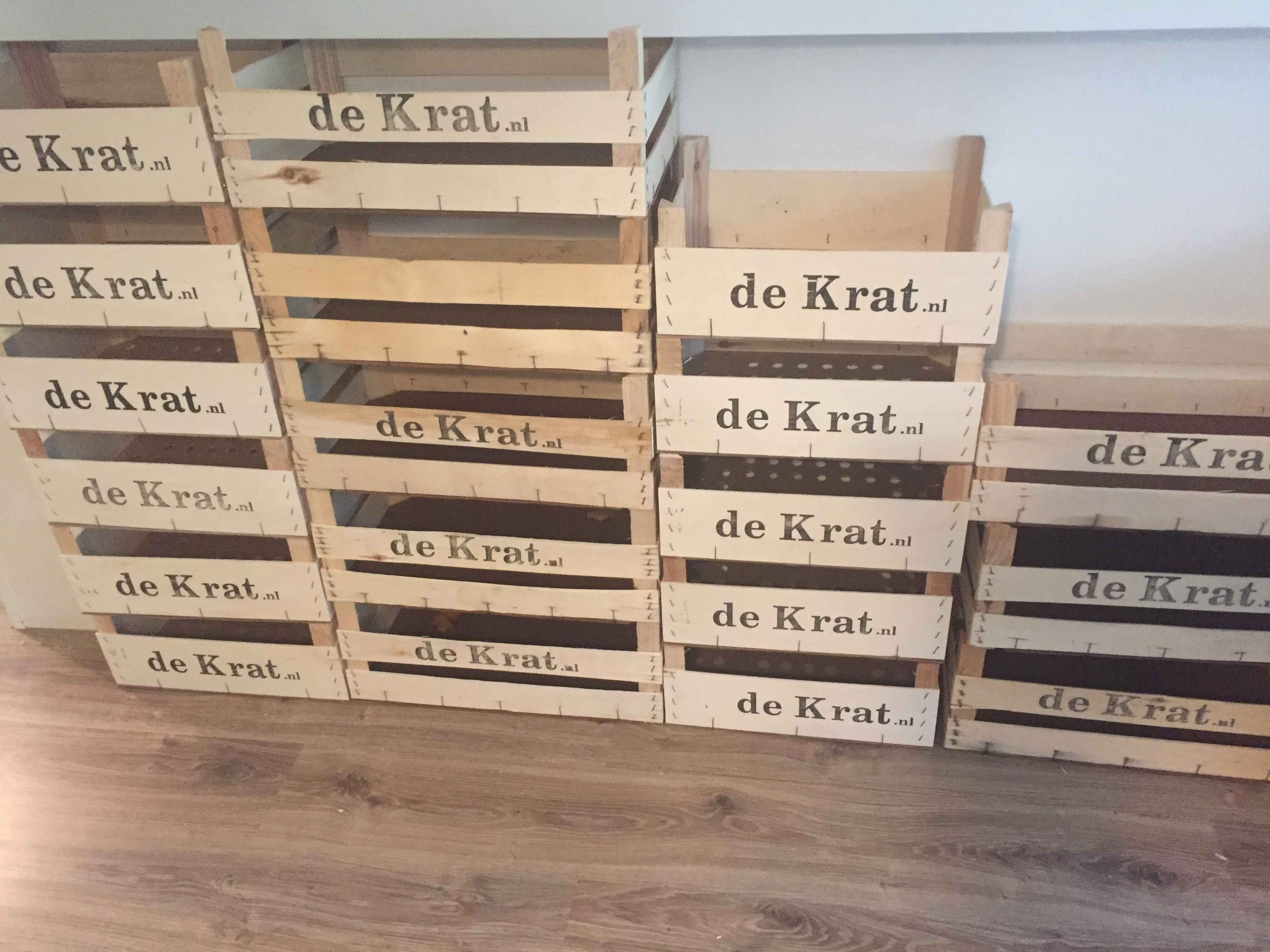 3. What is the thing you like most about your work ?
The whole process of turning fresh, local and sometimes surprising ingredients into a delicious meal. Since we make our own recipes, based on the ingredients that are 'in season' and therefore available, we have one or two 'cooking days' every week. On these days we select ingredients, come up with recipes, cook the meals in our kitchen and tweak and taste them until we're satisfied about the end result. That makes a great day!
4. Which different nationalities are your clients ? 
We mainly serve Dutch clients, but some of our subscribers are from abroad (English, German, Spanish) so for that reason we translate all our recipes into English.
5. What do you think they love best about living in Amsterdam? 
Must be the same reasons why I live in Amsterdam: open minded people, good quality of life, cultural, sometimes a bit frustrating (bikes everywhere!), but most of all fun. And I can imagine that everyone speaking English is a bonus.
6. What do you like to do in your time off ? 
Obviously cooking, but also walking, coaching my daughters hockey team and going out for dinner with my husband and/or friends.
7. What is your fondest memory or proudest moment at work ? 
Every day is a proud day. I really enjoy getting compliments and good reviews after spending so much effort in the creative process of developing recipes and creating great meals and crates for our clients. I also like doing something extra for our clients. A few weeks ago I got a call from a client's daughter. She wanted some information about De Krat for a school presentation. So instead of sending her some recipe booklets and a fact sheet, we had a food box delivered at her school so her classmates could get a better of  understanding of what we do.
8. What do you think that the expats think of the Dutch people ? 
They'll probably think that we're quite carefree, tolerant and laid back. And maybe a little too up front and harsh, while we think we're just being honest.  And of course they think that there's no such thing as a Dutch cuisine. Maybe twenty years ago this was true, but in the last few decades a lot has changed. Not only in fine dining, but also in home cooking. The Dutch are getting more and more aware of their food.
9. Which product or service is your best seller and why? 
We offer 3 different crates: de Gemakskrat, de Gemakrat Vega(tarian) and Weekendkrat Extra. The first two are filled with all the ingredients you need for three meals. Gemak means convenience, so it's great to use during weekdays when you don't have too much inspiration or time for shopping. The Weekendkrat Extra is more challenging and 'out-of-the-box' with ingredients for 'normal' everyday meals, but also with special delicacies and inspirational recipes. I'm especially very fond of this crate because it's a bit more creative and it creates awareness for lesser known products (and their producers).
10. What good Dutch words should expats learn ?
Lekker (delicious), duurzaam (sustainable) and krat (crate, wooden box).
Answers supplied by: Eefje Brugman, owner De Krat
Essential links :
Website : https://www.dekrat.nl/en/maaltijdbox-homePage
Facebook : https://www.facebook.com/DeKrat.nl
Telephone : 020 693 0110
Comments
comments