A big thank you to Margreet from Taalthuis for taking the time out of her busy schedule to answer our Q+A. there are some great insights into her life and business and how she helps expats, au pairs and many others master the Dutch language ! Mooie !
1. Tell us about your products or services.
Taalthuis makes learning Dutch a fun experience! At Taalthuis you can follow courses at different levels. Taalthuis makes it possible for expats, au pairs and international students to learn Dutch all over the Netherlands. For higher educated integrators it is possible to learn Dutch and take a State Exam training to be prepared for the Nt2 State Exam.
Taalthuis uses its own course materials at the Beginner and Intermediate levels. During the courses you will be exploring all kind of interesting subjects and current topics. Each lesson takes 2,5 hours. Besides that you need to spend about 5 hours weekly on homework. For the Advanced courses and State Exam tutoring the will be a little more homework. The e-learning is an important tool that helps you with vocabulary, pronunciation and provides you with challenging exercises. For the beginners courses it is obligatory to have a basic knowledge of the English language.
2. How long have you been in business and why did you choose this sector ?
Taalthuis was founded by me/Margreet van 't Haaff in 2006. Margreet/I studied Dutch language and literature at the University of Leiden. When she had finished her studies she worked for ten years as a communications expert in both business and education and as a Dutch teacher in high school.
As a mother of three children she started to teach Dutch as a second language to expats and au pairs in her own house. Her au pair also wanted to learn Dutch and meet other au pairs at the same time. She then decided to make it possible for au pairs and students to learn Dutch and meet each other in special groups.
Since 2006 thousands of au pairs and expats learned Dutch at Taalthuis. Taalthuis develops the course materials itself for the Beginner and Intermediate levels. Taalthuis now has 8 lesson locations all over the Netherlands.
3. What is the thing you like most about your work ?
Noticing that it is possible for everyone to learn Dutch!
4. Which different nationalities are your clients?
Our students come from all over the world.
5. What do you think they love best about living in Amsterdam?
Being in a surrounding with such an interesting long history. Amsterdam is a big international city with the cosiness of a small town.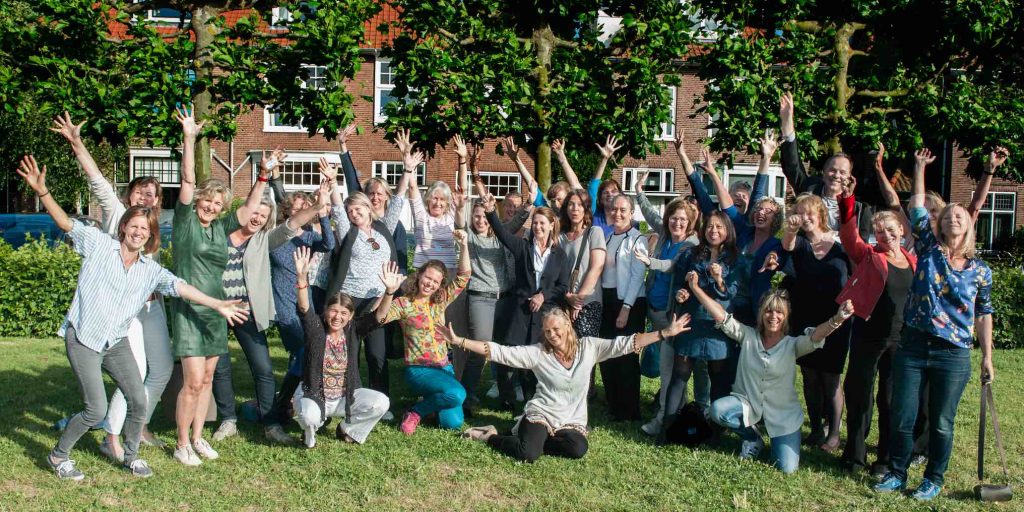 6.What do you like to do in your time off ?
Walking my dogs at the beach.
7.What is your fondest memory or proudest moment at work ?
The confusion about our national anthem when a student thought "Lang zal ze leven in de gloria " was our national anthem instead of the most popular birthday song.
8. What do you think that the expats think of the Dutch people ?
They think the Dutch are very open and direct and everyone speaks English… so practicing Dutch is a challenge!
9. Which product or service is your best seller and why?
The Beginners Plus is a very popular course because higher educated students that already have some knowledge can learn fast and in only 4 months they can reach A2 level.
10. What good Dutch words should expats learn ?
The first words that we learn our students are "thuis" and "gezellig", because we want our students to feel at home in Holland by creating a cosy atmosphere in our lessons!
ESSENTIAL LINKS:
Email : info@taalthuis.nl
Tel : 06 2717 4918
Address : Van Baerlestraat 13, 1071 AM Amsterdam
Comments
comments