Many families living internationally will be hitting the road during these last days before Christmas. Whether you  are flying, taking the train or driving by car, chances are you will likely run into delays somewhere along the way.
Many of us have spent the last days buying Christmas presents, wrapping gifts, writing cards, attending holiday recitals or performances at school, attended Christmas dinners with work collegues. This has probably led to a bit of stress already. But it's not over! We still need to get packed up and make sure everything is ready for the departure.
What makes Christmas travel even more challenging is the weight of presents, the (often) extra volume that needs to be fit into suitcases, and traveling during the shortest days of the year here in the Northern hemisphere. This is especially true if you are going by car, as nighttime driving can be particularly tiring.
Here 5 tips about how to make your Christmas travel from Holland smooth(er):
1) Packing
If you haven't packed yet, try to avoid any supplementary items. Think of what you may be able to borrow or even buy at your destination. Many families haul Christmas presents in their suitcases or trunks: what about sending them to the place you're going to celebrate Christmas? By shipping presents to their destination, you can save space and even time (they can be delivered already wrapped and named). Often the bulkiest gifts are those of our children. If you bought several bulky gifts for your kids and are now wondering how you will fit them, why not leave some at home to open upon your return? This has saved us a few times: we told our children that Santa brought these presents to our home because he didn't know we were leaving for Christmas… It was a great surprise for our kids and even provided us grown-ups with a few hours of time to relax after the festive holidays while the kids played with their after-Christmas gifts.
2) Leaving
For me, planning for the departure is key. A well-planned departure allows one to start the journey in a more relaxed way. Pre-Christmas there will always be traffic …everywhere! You simply cannot avoid these inherent queues and delays. Arriving early at the airport or train station may not help get you to your seat any faster, but it will certainly help avoid unnecessary stress on your departure day.  Preparing luggage ahead of time can spare you some precious minutes later. Depending on the age of your children you can assign everyone a task, such as making sure all the lights are off, the garbage is emptied, the windows are closed, etc.
You've probably already made sure you have the required equipment in your car for driving in wintery conditions through Europe. If you have to change means of transportation you'll want to keep the luggage to a minimum. There are many lost items that regularly pile up during these days at "lost and found".
Trains at Christmas can be overloaded: I regularly ended up sitting in the aisle on my suitcase or on the floor. And there will be delays. If you travel with kids, tell them beforehand what may happen and that it is (hopefully) going to be a great "adventure". – Bring enough water to hydrate (people often forget this in winter!). I'd also advise to pack some wet wipes and tissues for your visits at the restroom…
Dress comfortably – also your children. Leggings for babies and toddlers are very easy to pull up and down (for diaper changes) and thick socks instead of heavy shoes for in the plane or car help kids to feel more comfortable and be less cranky. And if you travel by plane, make sure you have a change of clothes (at least the basic ones) for everyone: your luggage may not end up at your destination.
Every parent knows how to entertain their child(ren) during travels. A small box of crayons and paper or fingerpuppets can keep your little ones busy during flights and longer rides, a tablet, kindle or book surely will entertain your older ones.  – If you travel by plane or train, please think about the fellow travellers: don't let your child play with noisy toys…
I find it helpful to plan the arrival like all the rest of the trip. Is there anything or anyone who can keep your little ones occupied while you unpack and have a rest? Can your older ones help you with unloading the car, carrying suitcases and bags, unpacking etc.?
If your children (or you) are hungry and cranky an hour before reaching your destination, consider having a small snack or meal before. It will help you have enough energy to deal with all the excitement upon your arrival.
5)    Enjoying
We all want to enjoy our holidays but each member of a family will have different expectations for these festive days. Many families dread the usual discussions with family about job, school, parenting etc. There are some tips about how to keep it simple and stay sane during these days, here are two of them:
I know that many hosts want to be "perfect" and never ask for help. Be the one who makes the first step and offer your help with something you're really good at. By helping with the tasks, you can contribute to a more relaxed and festive atmosphere.
Every family has her own routines and habits. If several families have gathered to celebrate the holidays, and they work together to make them successful, the benefits will be obvious at the end of thir time together- sometimes this can even be seen after just a few hours. Planning "time-outs" with other like-minded persons in the group can turn out to be beneficial for everyone.
I wish you all safe travels and…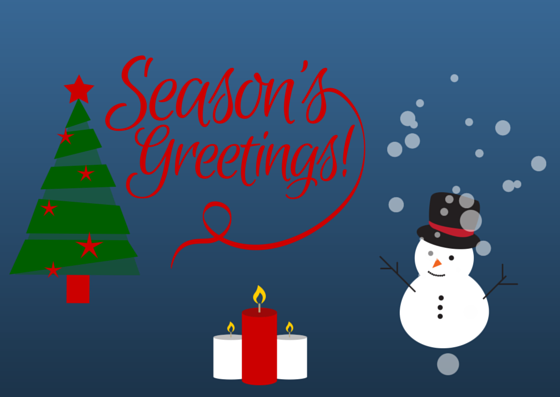 ________________________________________
Related information….
SPEED LIMITS, ROAD SIGNS & TRAFFIC CONDITIONS IN HOLLAND  |  SOUTH HOLLAND CAR RENTAL
DRINKING & DRIVING IN THE NETHERLANDS  |  GREEN CARD INSURANCE IN EUROPE
AIR & SEA TRAVEL IN THE NETHERLANDS  |  SOUTH HOLLAND BUSES, TRAMS, TRAINS & FERRIES
SOUTH HOLLAND GIFTS, NOVELTIES & SOUVENIRS  |  SOUTH HOLLAND TOY STORES
SOUTH HOLLAND FLORISTS  |  SOUTH HOLLAND COURIERS, DELIVERY & SHIPPING SERVICES
Comments
comments