What has been defined as the "worst migration crisis since World War II" is touching people around the world to the core. Families are having to flee their home country just to survive…"no one risks the lives of their children in this way except out of  utter desperation".
They wouldn't have risked their life to reach Europe by crossing the Mediterranean in rickety boats "or enduring the hazards of land journeys through the Balkans" (The Refugee Crisis that Isn't ).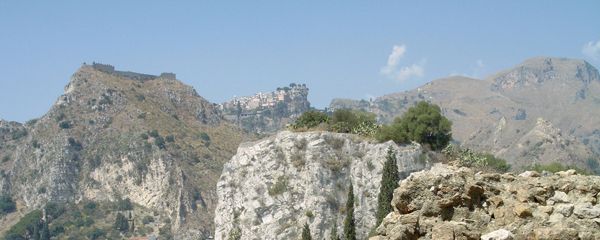 The compassion shown by many people upon their arrival and by volunteers along the road has been overwhelming. They all want to contribute to the wellbeing of these people who are desperately seeking a safe haven. We all want to help because we know that it could be us…
Thousands of volunteers are trying their best to send clothes, shoes, toys, anything that could be useful and someone has even suggested to buy them an island in the Mediterranean.
There are even those who are already thinking beyond just the basics; German colleges are recruiting refugees and one student even founded an online-university for refugees without papers. I suppose many schools are getting ready to welcome the youngest children as well.
For those who have successfully completed the long migration, making it past people who wanted to harm them and surviving hostile environments, the next phase will be crucial.
Service providers working with refugees often define them "vulnerable or at risk populations and strive for harm minimisation among the population within their care". What nobody should underestimate is the strength of a person who undergoes forced migration under such difficult circumstances!
People who experience such deep adversity end up being quite resilient.
There is a remarkable "collective strength of individuals in social networks". The "importance of social support in the process of recovery from trauma" is crucial at this point because the self is "vulnerable to be affected by violence but resilient to be reconstructed through the help of others" (Wilson 2012,  125).
Resilience is what makes a person who has been knocked down in life, pushed to the utmost extremes, to come back stronger than ever and despite failures, to find a way to rise from the ashes. Resilience is the innate ability to return to an original form after being bent, compressed or streched. In this context, resilience connotes the recovery of a person from shocks or setbacks. Scientists still debate about whether resilience is "a process, an emergent property resulting from many processes, a positive outcome under difficult circumstances, a life-course pattern, a trait, or all of these" (Masten 2014, 296).
These people are all experiencing loss, whether it be from the death or separation from family and loved ones, the demise of their social networks, or the distance now between them and their cultural roots, all of which contributes to a sense of homlessness. It's two separate worlds, neither of which at this point offers a sense of belonging.
This "grief, despair and powerlessness can be channelled into hope for improved life opportunities" and "social networks can act as protection against adversity and trauma" (Eades, 2013)
If these families don't experience incorporation into the mainstream society, they risk to become unsetteled and feel displaced, which can have implications for their sense of identity if they suffer from possible cultural destabilisation when not being able or allowed to integrate into the host society. (cfr. Eades 2013)
What these families will need in this next phase is to build meaningful interpersonal relationships in order to develop a sense of belonging and help them recover from emotional strain. It is scientifically proven that "social capabilities assist people in turning what would otherwise be negative experiences into productive cultural resources." (Wilson 2012 and Eades 2013) Therefore it is crucial that they find a meaning in communal obligations, and that they are allowed to contribute and to participate in the life of others.
In order to do so, they will need to:
spend time with friends (and family) and be with people who actively listen to their stories, because they need to be recognized as individuals, not numbers.
exercise control over aspects of their lives; they need to see themselves as agents of their own future rather than suffering from a sense of victimhood.
seek meaningful involvement in their community; they need to have opportunities to see beyond the current adverse circumstance and imagine other possibilities.
attach to others and avoid threats to self-esteem.
in order to turn their experience into one which can become a positive, productive springboard for personal growth.
In her study "Post traumatic survival: a study of Cambodian resilience", Gwynyth Øverlan explored how asylum seekers successfully manage the transition to the new life: "Many support services are based on an assumption that refugees have the same mindset as us. But we should rather look at their point of view," says Øverlan.
There is a danger of assuming that all refugees from war-torn countries are traumatised, she says. International statistics indicate that a minority of survivors from traumatic events – approximately 15 per cent – are permanently affected.
"In meeting a refugee in need of support, it's important to shift the focus from suffering to resilience. We need to be aware that the refugees themselves have resources – to listen to them and allow for these resources to come into play," (Øverland). 
Last but not least, what will help them most is hope in a better future, because "the positive affective experience of hopefulness provides individuals and communities with a means of enduring the present, while the future-oriented dimensions of hope offer them an instrument for imagining a better future to come" (Wilson 2013)
References:
Eades, David, Resilience and Refugees: From Individualised Trauma to Post Traumatic Growth, M/C Journal, vol. 16, No. 5 (2013).
Masten, Ann, The Ordinary Magic: Resilience in Development, The Guilford Press, 2014.
Wilson, Michael.  "Accumulating Resilience: An Investigation of the Migration and Resettlement Experiences of Young Sudanese People in the Western Sydney Area." PHD Thesis. University of Western Sydney , 2012.
_____________________________________
Related information…
THE NETHERLANDS: A COUNTRY FILE
SOUTH HOLLAND SUPPORT & EXPAT GROUPS
SOUTH HOLLAND CONSULATES & EMBASSIES
SOUTH HOLLAND COUNSELLING & THERAPISTS
SOUTH HOLLAND CLUBS, ASSOCIATIONS & CHARITIES
Comments
comments