Children love summer school vacation but for parents, having to keep them entertained 7 days a week can become expensive. Below are suggestions of low-cost things to do with kids and family activities in The Hague, Rotterdam, Delft, Leiden and surroundings… 
Beaches: Nothing quite matches the beach when it comes to low-cost activities you can do with kids. And since our province borders the North Sea, there are over 100 kms of sandy beaches in South Holland. Bring a packed lunch, drinks and additional snacks to avoid extra costs. Toys and accessories are good to have on hand to keep the kids occupied when they're not in the water; a frisbee, ball and paddles, shovel and pail all work well. You might even give your child(ren) a fun challenge, such as creating a sand sculpture of a dolphin or building a sand castle.
Inland Lakes: If you don't live close to the beach, or just want a change, check out the inland beaches located on South Holland's biggest lakes. Some of the smaller lakes in the region also have beaches and swimming, such as De Grote Plas (in Delft), Wilhelmina Plas (in Rijswijk), Valkenburgse Meer (between Wassenaar and Katwijk) and the Oosterduinsemeer (Noordwijkerhout).Check this site for the current water quality.
Outdoor Swimming Pools: If you prefer a pool to a beach (a lot of people do), South Holland has several public outdoor swimming pools to choose from. All offer single-entry admission as well as multi-visit cards and unlimited season passes. The costs are significantly below what you will pay if you were to visit a privately-operated waterpark.
Here are some of the local outdoor public swimming pools in South Holland…De Waterman (Wateringen), Pernis(Rotterdam), Hoek van Holland(Rotterdam), De Zijl (Leiden), De Vliet (Leiden), De Fuut (Reeuwijk), De Haasbroek (Zouterwoude), Wantijbad (Dordrecht) and De Hoge Bomen (Naaldwijk)
Playgrounds: Municipalities go to great lengths to ensure there are easily accessible and safe playgrounds (speeltuin) for toddlers and young children to use. Admission is free except in rare cases. Have a look at the playgrounds and parks available in South Holland in these cities…The Hague, Rotterdam, Delft, Leiden, Katwijk, Leidschendam-Voorburg, Rijswijk, Wassenaar
Petting Zoos: All South Holland municipalities offer at least one petting zoo (kinderboerderij). Admission is either free or a small nominal amount. Need we remind you how much kids love playing with animals?!
You can find many of petting zoos in South Holland listed on the Days Out for Kids page in the Directory.
Movies: Since Dutch summer weather can be rather…unpredictable, having indoor options available is important. But these often come with higher admission charges which can accumulate rather quickly. One alternative is to take advantage of reduced prices which may be offered at the local movie cinema. For example, Pathe offers a family ticket for just €28 which includes admission for 2 parents/adults and 2 children (age 11 years and under). If you have more than 2 children under age 11, you can always add an additional child ticket for just €5. Kids movies out this summer include Cars 3, Despicable Me 3 and the upcoming Emoji Movie.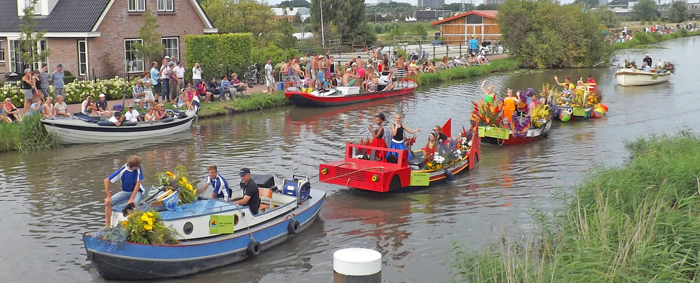 Events: There are lots of upcoming family-oriented events happening in South Holland in the coming weeks which are free to attend. These include…
Libraries: Libraries may seem a bit outdated if you think of them only as a physical building where one goes to borrow a book. But alas, libraries today are not nearly so one-dimensional. Besides loaning books, many offer workshops and activities specifically for children (such as the Erasmus Experience at Bibliotheek Rotterdam). Not only that, library membership is free for kids. The details of what that membership offers will vary by municipality, but one common benefit is unlimited access to all e-books for children, an infinite world of literary entertainment…at no extra cost. But if reading isn't your child's favourite thing to do outside of school, they can also borrow movies, television programs and documentary films, for a small fee.
See what benefits are included with a child's library membership in these cities…The Hague, Rotterdam, Leiden, Delft, Wassenaar/Voorschoten
Municipal Passes: Most larger municipalities offer a version of a youth pass which offers free or discounted admission to local attractions as well as enrollment in sports or creative activities. Find out how you can save money this summer with one of these passes…
Other Passes: There are other membership programs which can also help save on admission costs, such as…
__________________________
Related information…
Comments
comments