The Hague and Leiden have been named as the fourth and fifth cities where Canadian department store retailer Hudson's Bay will be opening stores in 2017.
The company first announced back in January that it was looking to open up to twenty stores in the Netherlands over the next few years, a mix of full-line department stores and off-price designer specialty stores. This was followed by an announcement in mid-Spring with the first four confirmed store locations: Breda, Tilburg and Amsterdam would each be getting a Hudson's Bay store, and  Amsterdam would also see the opening of the first Saks Off 5th store (to be located at the Kalvertoren city center mall).
The latest announcement is the company will open Hudson's Bay stores in The Hague and Leiden, in former V&D locations. The stores will open in mid-2017.
French sporting goods retailer Decathlon has already leased space in the former V&D building on Grote Marktstraat in The Hague (lower level and a portion of the ground floor). Construction is currently ongoing and word is that the building will also include a handful of other shops in addition to Decathlon and Hudson's Bay.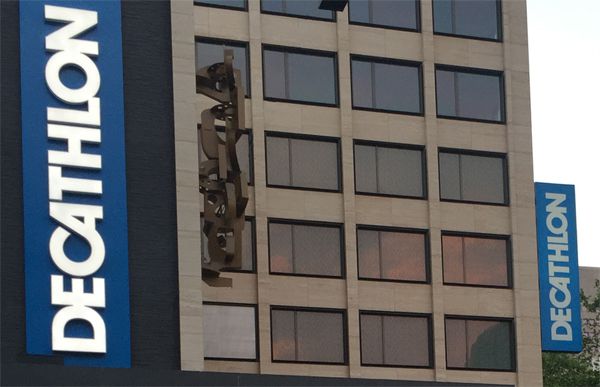 The former V&D store in Leiden city center had undergone a major renovation in 2013, when the location was made a prototype store which other stores in the chain would be remodeled to resemble. The initiative was never completed. However, it should decrease the lead time necessary to re-brand and modernize the store to meet the Hudson's Bay standard.
Later this year, The Hague will have another new retailer when German DIY home improvement chain Hornbach opens a store in the Ypenburg district. Currently there are three Hornbach locations in South Holland: Alblasserdam (near Dordrecht), Nieuwerkerk aan den Ijssel (between Rotterdam and Gouda) and Wateringen (in Westland).
__________________________
Related information…
SOUTH HOLLAND DEPARTMENT STORES & SHOPPING MALLS
SOUTH HOLLAND SPORTING GOODS & SPORTS EQUIPMENT
SOUTH HOLLAND  BUILDING SUPPLY, HARDWARE & DIY STORES
Comments
comments