Looking for something to do on a rainy day in South Holland (including The Hague, Rotterdam, Delft and Leiden)? In this post we explain why this can be a common question here in 'the lowlands' and offer suggestions of local activities when the rain dampens your mood…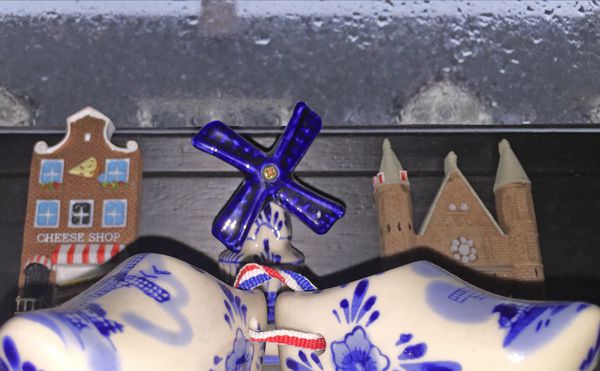 During the average year, Holland receives 85 cm (33 inches) of precipitation. It rains on an average of 132 days a year (i.e. more than 1/3 of the 365 days in a year). For quick comparison, Paris and London both get an average of 65 cm of precipitation a year (almost a quarter less than Holland), and get an average of 110 rainy days a year (that equates to a full 3 weeks less of rainy days per year than we get here in Holland).
So for newly arrived expats (or visitors/tourists) in South Holland, don't feel bad about frequently asking the question… "What is there to do on a rainy day in The Hague… or Rotterdam..or Leiden… or Delft?"
The good news is that there are plenty of ways that you (and the kids) can be entertained in Zuid-Holland on a rainy day, when being outdoors for any extended period of time is just not an option…
Days Out for Kids: There are many indoor playgrounds and activity centers throughout the South Holland region, which usually cater to children up to 12 years of age. In addition, indoor "attractions" are a great way to get the kids out of the house but still remain dry on a wet day. For example MiniWorld in Rotterdam or the Corpus Experience in the Leiden area fit this description perfectly.
Indoor Sports Centres: Staying active is always a good idea, even if the weather outside is not allowing for it. Indoor sports centers offer everything from squash and ice skating to bowling and rock climbing. Also consider some body and mind stretching at one of the many Yoga & Pilates studios.
Indoor Swimming Pools: Kids love to get in the water no matter what time of the year it is. Thankfully, South Holland has an ample supply of indoor public swimming pools which can provide entertainment on a rainy day.
Art, Dance & Music Lessons: Creative workshops for kids are offered at many "ateliers" (arts and crafts studios) in The Hague, Rotterdam, Leiden, Delft and elsewhere in the region. Check their published schedules to see if one is available on that rainy day.
Shopping Malls: Larger shopping malls often organize special events and entertainment specifically geared to children. Check a mall's event calendar on their website and you may find activities scheduled for that particular day. Many of these are free or at a low cost to participate in.
Movies: South Holland has more movie cinemas than you may be aware of which makes seeing a movie on a rainy day a good option. Many theater chains also offer membership subscriptions that charge you a flat monthly rate and give you unlimited access to see as many movies as you want. See what movies are currently playing at cinemas in South Holland here.
Museums: Perhaps the reason Holland has the highest number of museums per resident is directly related to the number of rainy days there are each year. Visiting a museum on a rainy day is not just for entertainment but for learning. You will have made good use of your time if at the end of that rainy day, you can say that in some way you are smarter than when the day began!  😛
Pancake Houses: The Dutch love their pancakes (doesn't everyone?) and are extremely good at making them. So good, in fact, that many restaurants specialize in just this one item, granted in a variety so large it will spin your head. Take for example one pancake house in Leiden which offers over 60 flavours of pancakes while another pancake house in Wassenaar serves up over 80 varieties! And because kids love pancakes as much as adults, consider this option on a rainy day here in South Holland.
_____________________________
Related information…
Comments
comments