Browsing the internet the other day I was looking at old Portuguese houses.
The ones sometimes called Solars. They usually have white painted render and very decorative door frames, windows and crests. For me it's a lottery dream "if I had enough cash" I would buy one and……..
Well I don't have enough folding to buy one never mind the equivalent sum or more to "do it up".
Although it must be said that all of the large old houses when looked at with my builders hat on need more than a little "doing up"
Most people see the decorative ceilings, wood paneling, wonderful tiled panels and period features. I see the wood worm making the roof unstable and in need of replacement. The leaning and slumping external walls and the timber floors so eaten away by wood worm you feel like you are walking up and down hill while crossing a room.
I also know a lot about the "Unseen's and Unknowns" as a wonderful client used to say.
Water supplies, electrical circuits, none existent sewerage system, structural problems……
So it really is a pipe dream but I would love the have the opportunity to renew and replace so that it looked as original as possible with rooms of a proper functional size while still maintaining the original features were possible.
No one wants to live in a museum so the home would have to be just that. Warm, comfortable, functioning and welcoming. Note to self-  better but a Lottery ticket on a rollover week!
If you have the cash to buy AND RESTORE (lucky you) you may be interested in dusting off the Sedan Chair.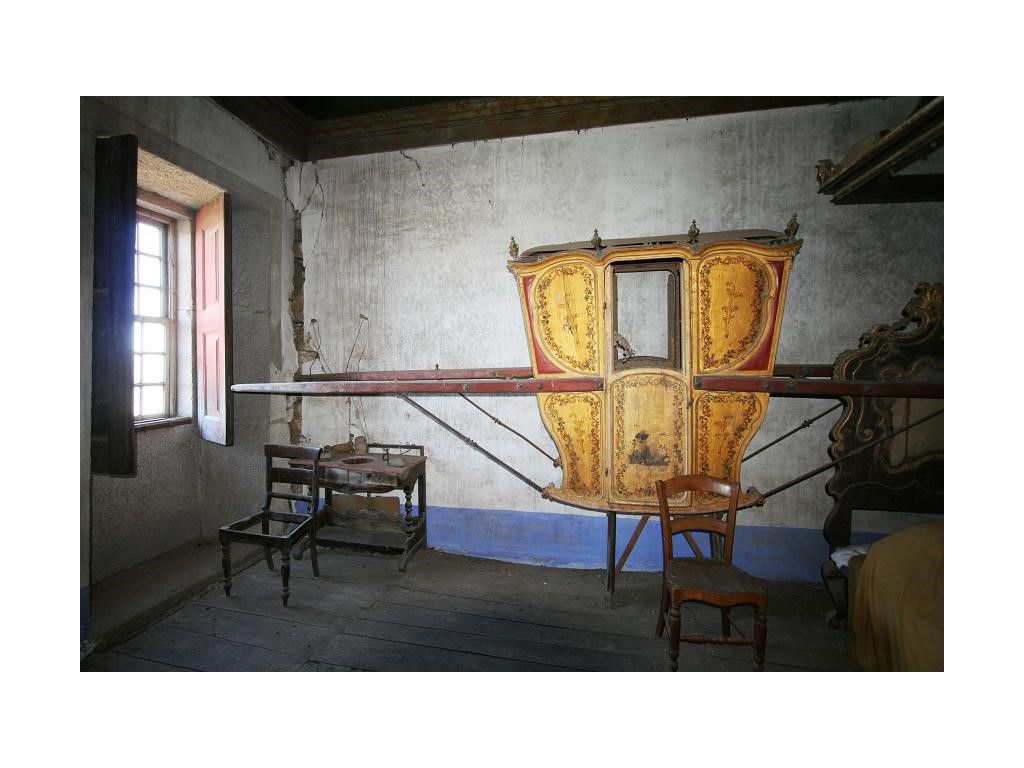 Apparently the very wealthy kept their own chair (minus poles) in the hall of their house and had it painted and decorated to match the interior decor.
All you had to do then was to tell your footman summon a chair by standing in the street and shouting 'Chair! Chair!' – which would start a race of competing chairmen would arrive at your door.
I have heard of people loosing friends when they win the lottery – You definitely would not have any friends left if you started shouting "Chair"
Comments
comments