Amazon's Prime Now service – which had succumbed over the weekend to a hug of death from Singapore consumers' huge demand – appears to have come back online.
After arriving with much fanfare last week, users island-wide were left disappointed by Amazon's announcement that demand had overwhelmed them.
So it was a nice surprise to see that they had been working across the weekend to restore functions for the new week ahead!
The app itself (Prime Now) is fairly easy to use, with a surprisingly wide range of items to choose from, ranging from sports equipment, to bathroom and toilet essentials, and even groceries.
Based on the assumption that this selection will only widen with time, it's already clear to see how useful Prime Now could prove to be in Singapore, given the promised 2-hour delivery window. Convenience and fast service are both big order winners for consumers here.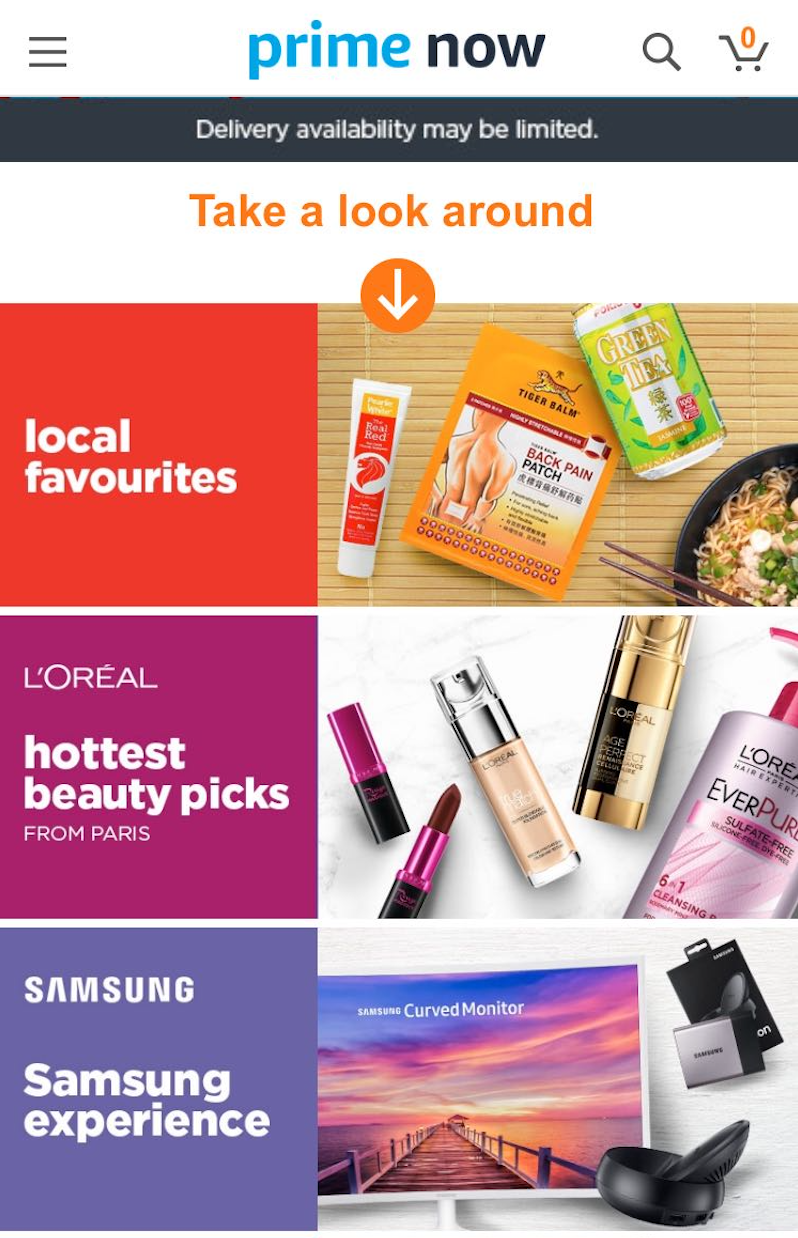 After signing in with a previously held Amazon account, it was a relatively pain-free process to order some tester items and proceed to the check out. Unfortunately the promo codes given out at launch last week were long but expired.
If this turns out to be the case, Singapore – and South East Asia – could prove to become a highly lucrative market for Amazon in their quest for world domination (logistically speaking anyway).
It remains to be seen how long Prime Now will be available as a free service. Over in Europe and the USA it's offered as a benefit of the yearly Amazon Prime membership.
But until that subscription service is introduced to the Little Red Dot, users can enjoy a competitive and refreshing alternative to the current offerings in the market (we're looking at you Lazada!).
Amazon Prime Now is available in the Apple and Android stores now, or simply head to Amazon.com.sg
Comments
comments