Pangdemonium, Singapore's very own theatre company, is well known for telling stories that are challenging, inspiring and relevant. Their latest showcase, Tango, is their very first staging of a piece of new Singapore writing. And they've definitely pushed the boundaries this time, especially in a country not known for their liberal views of sexuality.
Tango brings the LGBT (Lesbian, Gay, Bisexual, Transgender) cause straight into the face of a government that's loathe to make any changes to Singapore's current, antiquated, laws.
The play interweaves several story lines to capture the multi dimensional aspects of being gay in the 21st century. The play was inspired by true events and is focussed on a family comprising of Singaporean born banker Kenneth and his British husband Liam who are the adoptive, and loving, parents of 12-year-old Jayden.
Their return to Singapore as a family sparks events that will reverberate both near and far from home. A humble hawker centre sets the stage for a complex and, at times, aggressive confrontation of personalities, lifestyles and history.
Tango makes clever references to many Singaporean themes known to both locals and foreigners and has a clever way of showing us different perspectives. The use of Malay language for instance adds both a cultural dimension and a method of depicting different ways of life.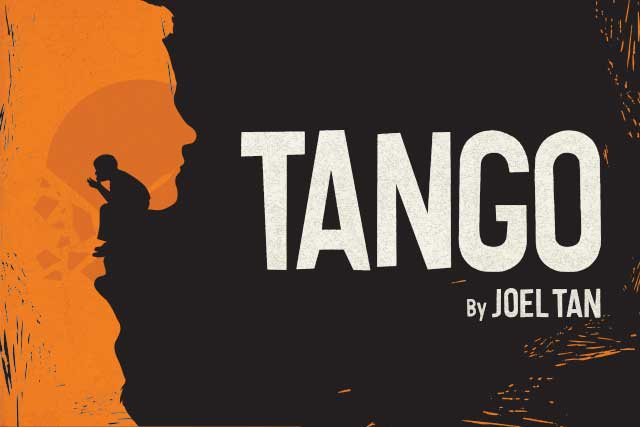 The play picks up on issues of race, sexuality, religion and family, weaving them together into a complex and, at times, fraught story. Most interestingly the play shows a particular perspective of how Singapore fits into the 21st century world.
Tango comes at a time when the government has recently strengthened prohibitions on public activities relating to demonstrations. This move was timed strategically to impact Singapore's premier LGBT event, the Pink Dot Parade, set to take place on July 1st, 2017. You can read more about the event and how to support it here.
The play is sponsored by some of those who were previous supporters of Pink Dot including Barclays, Harry's bar and Penfolds wine (thank you to Barclays in particular who hosted me for this performance).
Tango Click Here for more details Show is on from 19 May to 4th June
Article written by Victoria Milner from Singapore Foodie
Comments
comments