I was pretty ignorant about my move to Korea. Before arriving at Incheon  airport I hadn't done any research on the town I'd be living in or made any enquiries about… well… anything, really. I made the decision to up and leave and I did just that. Once the news of my move was official I was faced with the same question, from several different people. "Why Korea?" they asked. At the time I couldn't properly answer any of them, but now I can.
Firstly, the biggest pull was the ease of finding employment. Sure the process of applying, getting all your documentation in order and dealing with the dreaded tax office (all Saffa's can relate) was long drawn out and tiresome, but once was all done and submitted a job was "guaranteed".
Next I'll argue that I considered the super-efficient and world-class subway system. You can get to just about anywhere and everywhere by using the trains. It's convenient, clean and CHEAP! Once you're here, you don't ever have to worry about how you'll get around the city. There are also some great  free English apps available, like Jihachul which provide the time schedule and suggest the best routes to reach your final destination (Either by quickest time or by least transfers). It even calculates approximately how much the journey could cost you. Seriously, all you need to do is get a T-money card, which costs 2500₩ from any convenience store, load it up and you're off! Yes it's that easy!
Easy entrance, easy exit: Korea is also a great place to live in because of its ease to travel outside of it. Surfing Asia especially, becomes so easy and affordable. There are several Korean airlines which provide highly competitive rates when it comes to booking your flight tickets. Incheon International Airport plays hosts to a vast array of airlines and so your choices are seemingly endless. Planning a quick trip to the Philippines or even Thailand is possible, and for fellow South Africans you'd be glad to hear there are so many places you can travel to without the hassle of have to apply for a visa beforehand, (above two destinations included!).
Another interesting draw is the rich culture and history of South Korea. In and around Seoul on most days it feels like I'm living amongst these. Places like Gwanghwamun square and the enchanting palaces of Seoul, engulf one in the country's antiquity.
From street markets in Namdemun to fish markets in Noryangjin, these all add to the country's uniqueness. Korean cuisine is also a major contributor that adds to the charm of Seoul. Your pallet will definitely come to life, weather you're trying traditional or contemporary Korean dishes.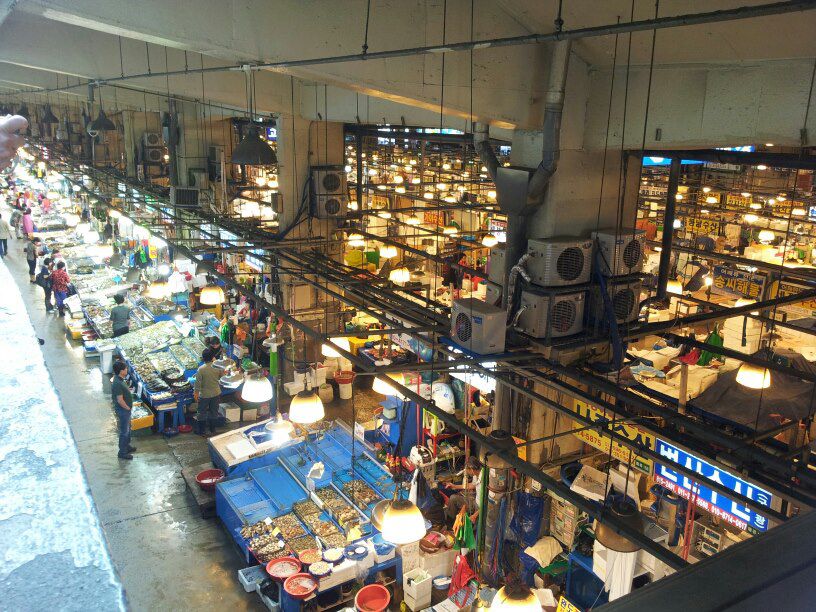 I could go on and on about why Seoul has my soul, but if I had to narrow it down to top few choices these would be it. So if you're arriving soon for the very first time and like me, are oblivious to all that is Korea, I hope this enlightens you.
See you soon ^^
Comments
comments