It is a lamentable fact that in Spain unemployment among the young is double the national average, at the moment in Castellon standing at some 50%.  That there are so many capable and educated young makes it all the sadder.  On the whole degrees and diplomas pursued these days are directly related to the desire to find work and be more competitive in the market place.  I cannot help but compare this to university life back home and the freshman's drunken rite of passage that often extends far beyond the first year.  How many young Britons emerge with poorly deserved degrees and end up employed in a job of no relation to the subject studied?
This does not happen in Spain.  Just as its people thronged the streets and embraced a prolonged fiesta the day Franco died in 1975, so did the ensuing years see a newly found thirst for education.  Previously it had been controlled and dampened through the church, remaining far behind the rest of Europe.  With Franco's death, this stultifying censorship was lifted and learning without restraint became the symbol of freedom and ultimately, a better life. 
As the decades have rolled on, it still is.  Spain has poured out slews of doctors and lawyers.  Women have regained a toehold in professional society.  In the mountain villages, the bars may be principally frequented by men (except during fiestas), but the pharmacies, schools and surgeries are well represented by women.
These days a decidedly practical slant pervades education, with an emphasis on English and other languages, and various aspects of tourism.  Take 29 year old Anna for instance, a dynamic young woman, both warm and intelligent, speaking in addition to her native languages of Valencian and Castellon, Italian, English and French, with German on the way.  She also has qualifications in historical tourism and is currently working in Cati as an expert guide in the history of religious artefacts. To find out more click here
 I first came across her two years ago at Peniscola Castle conducting an animated tour.  She captivated her audience with carefully researched anecdotes of its colourful history, pausing once in a while to smile and laugh charmingly.  Anna is the concentration of today's ambitious youth, striving for a better Spain, alert, cultured, and absolutely delightful to talk to.  Yet she has had to settle for temporary employment contracts teaching, tour guiding, and organizing tourist bureaus. All the while she adds as many credentials as possible to her already impressive list.  Anna works hard. She is curious, an eager sponge.  It is hard to understand how she of all people can fail to be permanently employed, but then again it is not.  The competition is fierce.  
Many of her compatriots would consider her lucky.  Thursday after Thursday, a long line of the unemployed forms outside village town halls across the country.  It is not only benefit day, but also when the ever-diminishing list of jobs is made available. The young compete with the older laid-off for tasks that hardly excite.  Serving at the old age people's canteen.  Temporary traffic director during road works.  Maybe, just maybe, a Saturday job in the library.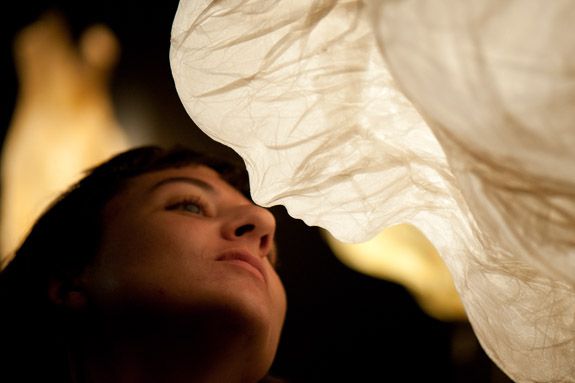 The despair this brings is palatable, but I write here about the perennially inspiring Anna, who does not give up, and who I suspect will be justly rewarded soon. Anna's enthusiasm is quite simply infectious. True,  Spaniards will tell you that the recession is far from over, but as an outsider I do see fresh green roots of hope, and Anna does too.  In this year of extreme dryness, both physically and figuratively, I sense a change of wind.  Surely it cannot be possible for so many young people with so much talent to remain empty handed forever more? 
Comments
comments