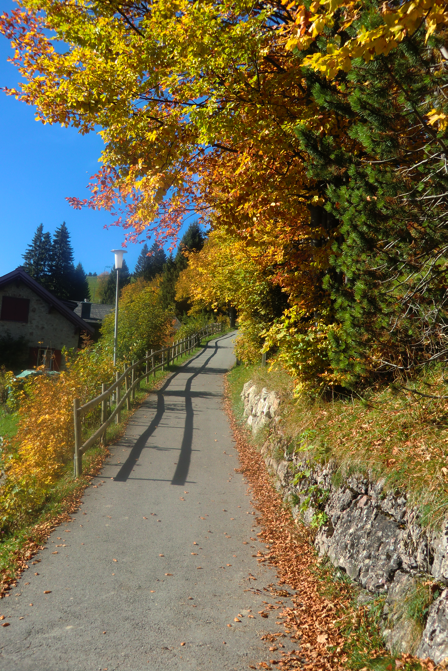 Yes, he inevitable has happened.
Summer has come and gone in Switzerland.
What started out as a disastrous cold, wet, ucky summer turned out to have a brilliant ending with September breaking all records of sunny warm days across the country. The fruit farmers are happy with their harvest, with the warm rays ripening their fruit on the trees to also show a great and prosperous year.
But now, alas, the days are getting shorter and the nights are getting longer. The leaves have turned colour and are falling to the ground.
The temperature outside today is a mere 2°C, and the rain is fighting not to freeze into snow while falling to the ground. (It was 23+C BTW 2 days ago!)
So, let's put away our bikinis and skimpy dresses, and take out the warm fuzzy sweaters and fur lined boots, hats, mitts and scarves.
Let's change out diets from light soups and salads to raclette, fondue and bratwurst!
Put away the inline skates and take out the skiis and poles, oh my the list goes on and on!
Let's start thinking about putting away the garden furniture and taking out the snow shovels – make out Christmas lists, promising ourselves to get the shopping done early this year (ya, right!)
Bye bye summer and welcome autumn. The seasonal circle is turning and let's turn with it.
Comments
comments