The General Healthcare System in Cyprus - GeSY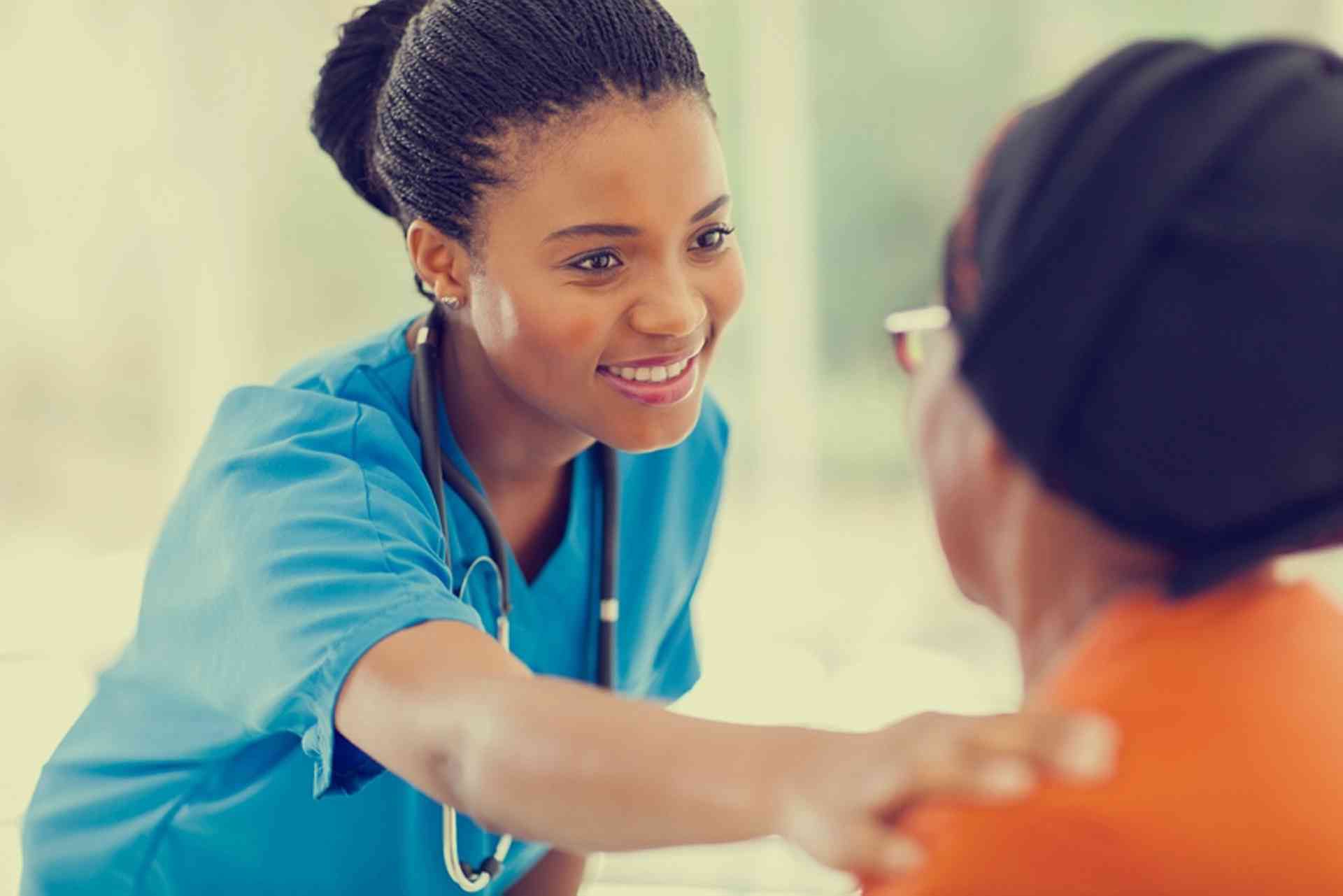 How the healthcare system works in Cyprus, how to join the General Health System, register to a Personal Doctor and get a referral to seek specialist medical treatment...
A new national health system was implemented in Cyprus in June 2019 known as GeSY. This universal health insurance scheme aims to provide affordable and effective medical care to Cyprus residents. Citizens now have the right to choose their personal doctor, hospital or any other healthcare provider associated with GeSY.
This system is also referred to in English as the General Healthcare System (GHS) and in Greek, Genikó Sýstima Ygeías (Γενικό Σύστημα Υγείας). Hospitals, doctors' surgeries, clinics and pharmacies which operate under the GHS can be identified by the GeSY/ ΓεΣΥ signage on display.
All citizens, who are permanent and legal residents in Cyprus can register to, and access the GHS. All expatriates living in Cyprus and who are holders of a Cypriot ID or Alien Card, are entitled to enrol in GHS.
This unified health system also allows patients to choose healthcare providers from both the public and private sector. This will effectively diminish long waiting lists and reduce patient suffering.
GeSY – Health Insurance Organisation
At: Klimentos 17-19, P.O.B 26765, 1641, Nicosia
Tel: Freephone 17000 or +357 22 017 000
The cost of health treatment
Once registered to the GHS/GeSY, access to a general practitioner (GP) and in-patients healthcare is free of charge. The GHS covers the medical care needs of beneficiaries including chronic, rare and serious conditions.
The system is run by the Health Insurance Organisation and is funded by contributions taken from the monthly income of citizens. Contributions are 2.65% for employees, 2.9% for employers, 4.7% from the state, and 4% for the self-employed (Figures applicable from March 2020)
Prior to the GHS, anyone on a low income, with an S1 or received certain benefits could apply for a Medical/Hospital Card (karta nosileias, Κάρτα νοσηλείας) via the Citizen's Service Office. With a Medical/Hospital card, co-payments are lower or free in state healthcare services. Once all health services are included in GHS, the Medical/Hospital Card may no longer be required. This has yet to be confirmed. In the meantime, the Ministry of Health recommended having the medical/hospital card and keeping it up to date until the second phase of health service inclusion is completed (details correct as of October 2020)
The second and final stage of introducing the remaining healthcare services is still under negotiation. These include inpatient healthcare and services, services offered by associated health professionals (clinical dietitians, occupational therapists, speech pathologists, physiotherapists, and clinical psychologists), nurses and midwifes, the accident and emergency departments, ambulance services, dentists, palliative healthcare services and medical rehabilitation services.
In order to see a specialist, a personal doctor must submit a referral notice into the GHS/GeSY system. The referral is valid for a limited time. Personal Doctors are not allowed to refer beneficiaries to specific healthcare providers. The choice belongs exclusively to the beneficiary. The patient must then book their own appointment with the specialist of their choice. If the specialist is registered to the GHS/GeSY, they are entitled to pay the discounted fee. If the patient visits a specialist without a referral from their Personal Doctor, the fee is €25.
Depending on age, each beneficiary is entitled to a number of free visits with their registered Personal Doctor each year. This is to deter over-visitation. Once the limit on free visits has been reached, the beneficiary must pay the co-payment fee of 15 euros per visit for the rest of the year.
Further information
What is co-payment?
Visits to a GHS/GeSY Personal Doctor are now free for a certain amount of visits per year, but some healthcare services require a co-payment fee which is paid directly to the healthcare provider. The aim of co-payments is to ensure that both the patients and healthcare providers behave responsibly, and to prevent abuse of the services on offer.
A maximum annual amount of co-payments is set for each beneficiary in order to protect vulnerable groups for example, low income persons and those with increased needs in medical care. This safeguards unhindered access of the population to the necessary healthcare services.
Each time a GHS/GeSY service is used, the beneficiary will receive an email stating that the healthcare provider has submitted a claim and it is recorded in the patient's medical history.
The maximum annual amount of co-payments is €75 for the recipients of the Guaranteed Minimum Income, low- income pensioners and children up to the age of 21, and €150 for the rest of the population. Once a beneficiary has reached their co-payment amount for the year, they will no longer need to pay the co-payment fee.
A co-payment fee of €6 is required for services by outpatient specialists, nurses, midwives and other health professionals. A co-payment fee of €1 is also charged for each laboratory test and pharmaceutical products prescribed and dispensed by GHS/GeSY registered pharmacies. If the medicine is not covered by GHS/GeSY then the patient is responsible for the full amount.
There is a €10 fee for treatment in an accident and emergency department. The fee is paid on arrival. EU and Cypriot pensioners are exempt from this fee. Patients are required to give their identity card number.
Private clinics and hospitals are located all over the island. Those opting for private sector treatments either pay their own costs or take out private health insurance. However contributions to the GHS will still be taken from employees and employers.
Further information
How to register
Most of the population has registered to the GHS/GeSY system, but for those who have not or are new to Cyprus, the process is simple.
Registration can be done in two ways; either online via the GHS/GeSY website or in person at the personal Doctor the patient wishes to register with. Each personal doctor is allowed up till 2,500 patients. Once their list is full, they will not be able to accept any more registrations.
To register online, visit the GeSY website and click on 'create an account'. New users will be required to fill out a registration form with their name, identity number (or ARC) address, email and phone number. They will then be sent an OTP (one-time password) to their registered phone number. The OTP is only active for a five minutes and it is required to access the system. Once the user has entered the OTP they can access system and follow the steps to choose and register to a personal doctor. Once they have completed the registration process they will be sent a confirmation email.
Those who do not have access to the internet can ask third parties with a registered account to submit their registration details on their behalf. Registration can also be done by contacting the Personal Doctor of choice and asking to be added to their patient list.
On the first visit to a Personal Doctor, personal information will be confirmed and both the doctor and the beneficiary will sign a form of 'mutual acceptance'. The PD will also provide the beneficiary with a unique number that can be used to access your patient history.
EU citizens working in Cyprus and who have not updated their record with the Social Insurance Services (SIS) with their Alien Registration Certificate (ARC) number need to do this in order to be able to complete their GeSY registration. Do not select the category "S1 document holder" unless in possession of a portable S1 document, as this will delay the registration process.
Non-EU Citizens
In order to qualify to register to the GHS (GeSY) non-EU citizens must reside in the areas controlled by the Republic of Cyprus. To become a GHS beneficiary, non-EU citizens must fall under one of the following categories:
Be employed in Cyprus
Have acquired permanent residence status
Have been granted refuges or supplementary protection status
Be a family member of a registered beneficiary
Have health insurance in another EU Member State
Registration is done in the same way as for non-EU citizens. It is necessary for the beneficiary to enter personal data in order for the GHS system to be able to cross-check identity, and residence status in the Republic of Cyprus, and retrieve necessary Personal Data from the Migration Registry and where applicable from the Social Insurance Services Registry.
In some cases, e.g. submitting details of a spouse of a beneficiary or family members, some additional supporting documentation may be required. This can be submitted by post. The GHS will guide the user as to what documentation is required in order to complete their enrolment.
Domestic workers from non-EU countries also require a private health insurance policy. This is taken out by their employee as a prerequisite for visa and work permit approval.
Problem registering?
If there is a problem with a registration, the system will inform the person trying to register. They will be required to print off their application request, attach the required evidence and send it to;
GeSY – Health Insurance Organisation
At: Klimentos 17-19, P.O.B 26765, 1641, Nicosia
Tel: Freephone 17000 or +357 22 017 000
The GeSY website has clear instructions on the documentation that must be submitted.
Beneficiaries have the right to change their Personal Doctor provided that three months has passed from the date of their registration with that doctor. This can be done via the GeSY/GHS website or by asking the new Personal Doctor to add them to their registry. Those with children up to the age of two can change their personal doctor without any time restrictions.