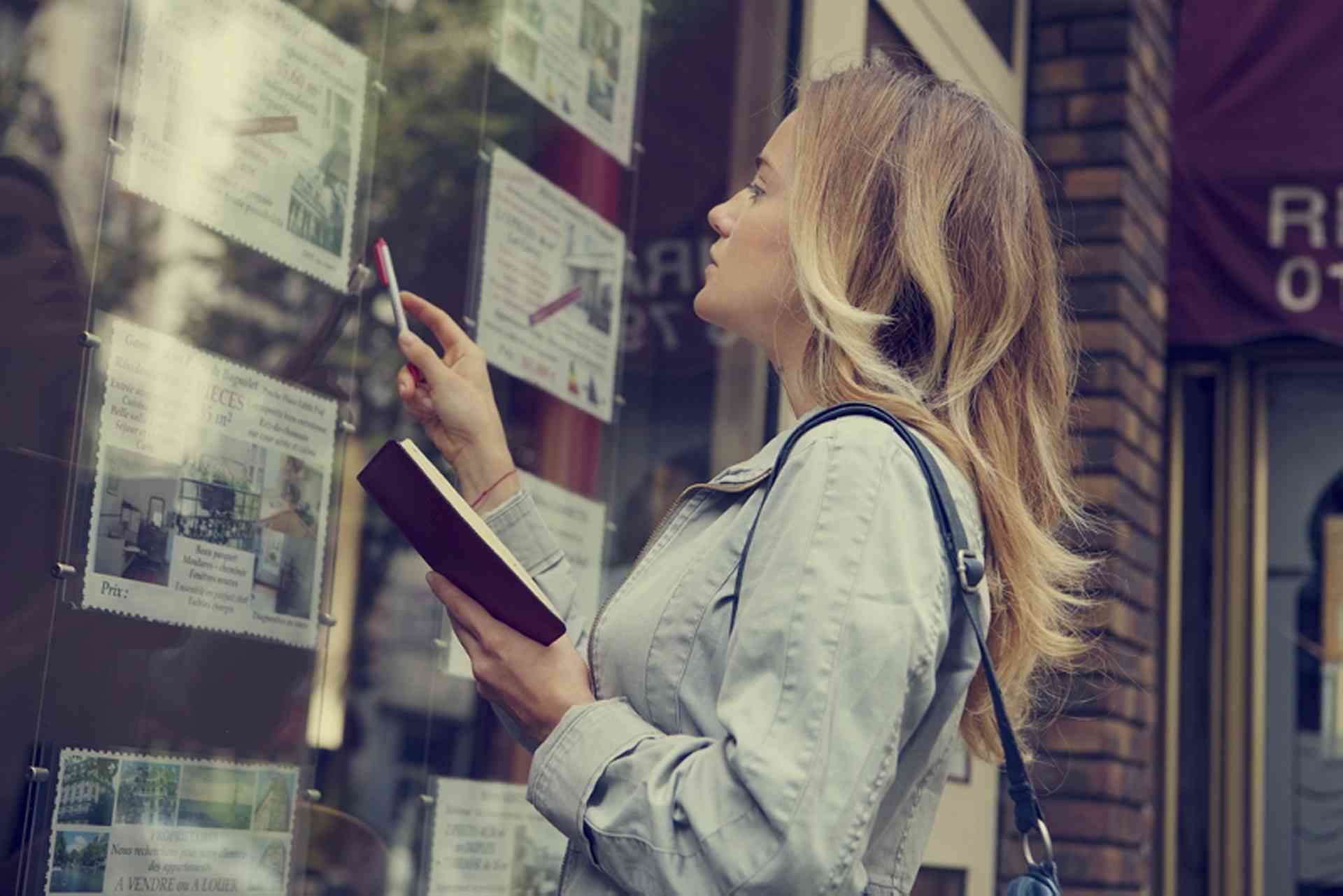 When reading the property classifieds looking for a house or apartment to buy or to rent, some terms may be unfamiliar - here are English translations of the key Greek real estate words and phrases...
When reading the real estate classified advertisements in newspapers and magazines, as well as popular websites, it is useful to know some of the terms that are used when buying, selling or renting property.
Below are some of the key Greek-language jargon terms used in newspapers, magazines and online when advertising property (houses and apartments) for sale and to let.
| Greek | English |
| --- | --- |
| Αγγελία / angelia | Classified |
| Πώληση / polissi | Sale |
| Ενοικίαση / enoikiassi | Renting |
| Αγορά / agora | Market |
| Ακίνητο / akinito | Estate |
| Οικόπεδο / oikopedo Land | Land |
| Κατοικία / katoikia | Residence |
| Μονοκατοικία / monokatoikia | One-family house |
| Διαμέρισμα / diamerisma | Apartment |
| Γκαρσονιέρα / gkarsoniera | Studio flat |
| Σπίτι / spiti | House/Home |
| Επαγγελματική χρήση / epangelmatiki chrissi | Commercial premises |
| Ενοικιάζεται / enoikiazetai | To rent |
| Τιμή timi | Price |
| τ.μ./τετραγωνικά μέτρα / tetragonika metra | Square metres |
| Ισόγειο / issogeio Ground floor | Ground floor |
| Ημιυπόγειο / imiypogeio | Semi-basement |
| Υπερυψωμένο ισόγειο / yperypsomeno issogeio | Elevated ground floor |
| 1° όροφος / protos orofos | First floor |
| Δυάρι / dyari | 2 rooms (plus kitchen and bathroom) |
| Τριάρι / triari | 3 rooms (plus kitchen and bathroom) |
| 2 ώροφη οικοδομή / 2 orofi oikodomi | Two-floored building |
| Κατασκευή / kataskevi | Construction |
| Καινούργιο / kainourgio | New |
| Νεόδμητο / neodmito | Newly built |
| 2 ετών / 2 eton | Built 2 years ago |
| Πολύ καλή κατάσταση / poly kali katastasi | Very good condition |
| Άριστη κατάσταση / aristi katastasi | Excellent condition |
| Φρεσκοβαμμένο / freskovammeno | Newly painted |
| Ανακαινισμένο / anakainismeno | Renovated |
| Πληρώς ανακαινισμένο / pliros anakainismeno | Fully renovated |
| Γωνιακό / goniako | L-shaped |
| Ήσυχη περιοχή / isychi periochi | Quiet area |
| Ανεξάρτητη είσοδο / anexartiti eisodo | Private entrance |
| Επιπλωμένο / epiplomeno | Furnished |
| Πεζοδρόμος / pezodromos | Pedestrian precinct |
| Πόρτα ασφαλείας / porta asfaleias | Safety door |
| Καινούρια ντουλάπια / kainouria ntoulapia | New cupboards |
| Κλιματισμός / klimatismos | Air conditioning |
| Θυροτηλεόραση / thyrotileorasi | Entry phone |
| Θέα / thea | View |
| Αποθήκη / apothiki | Storage room |
| Τζάκι / tzaki | Fireplace |
| Τέντες / tentes | Awning |
| Γκαράζ / garaz | Garage |
| Ασανσέρ / asanser | Lift |
| Διαμπερές / diamperes | French window |
| Διπλά τζάμια / dipla tzamia | Double glazing |
| Πάρκιν / parkin | Car park |
| Ρετιρέ / retire | Penthouse apartment |
| Πλακάκι / plakaki | Tile |
| Βεράντα / veranta | Veranda |
| Φωτεινό / foteino | Bright |
| Ηλιακός / iliakos | Solar panel |
| Προσόψεως / prosopseos | Forefront of the building |
| Αυλή / avli | Courtyard |
| Πάτωμα / patoma | Floor |
| Μάρμαρο / marmaro | Marble |
| Παρκέ parke | Parquet floor |
| Δρύινες πόρτες / dryines portes | Wooden doors |
| Αυτόνομη θέρμανση / aftonomi thermansi | Individual heating |
| Κέντρικη θέρμανση / kentriki thermansi | Central heating |
| Οροφοδιαμέρισμα / orofodiamerisma | Apartment on high floor |
| Φυσικό αέριο / fysiko aerio | Natural gas |
| Χολ / chol | Entrance hall |
| Εντοιχισμένη κουζίνα / entoichismeni kouzina | Fitted kitchen |
| Εξοπλισμένη κουζίνα / exoplismeni kouzina | Equipped kitchen |
| Μπάνιο / banio | Bathroom |
| Λουτρό / loutro | Bathroom with shower |
| Υπνοδωμάτιο / ypnodomatio | Bedroom |
| Σαλόνι / saloni | Living room |
| Καθιστικό kathistiko | Living room |
| Τραπεζαρία / trapezaria | Dining room |
| Γραφείο / grafeio | Office |
| Κήπος kipos / Garden | Garden |
| Μπαλκόνι / balkoni | Balcony |
| Κοινόχρηστα koinochrista Building charges | Building charges |