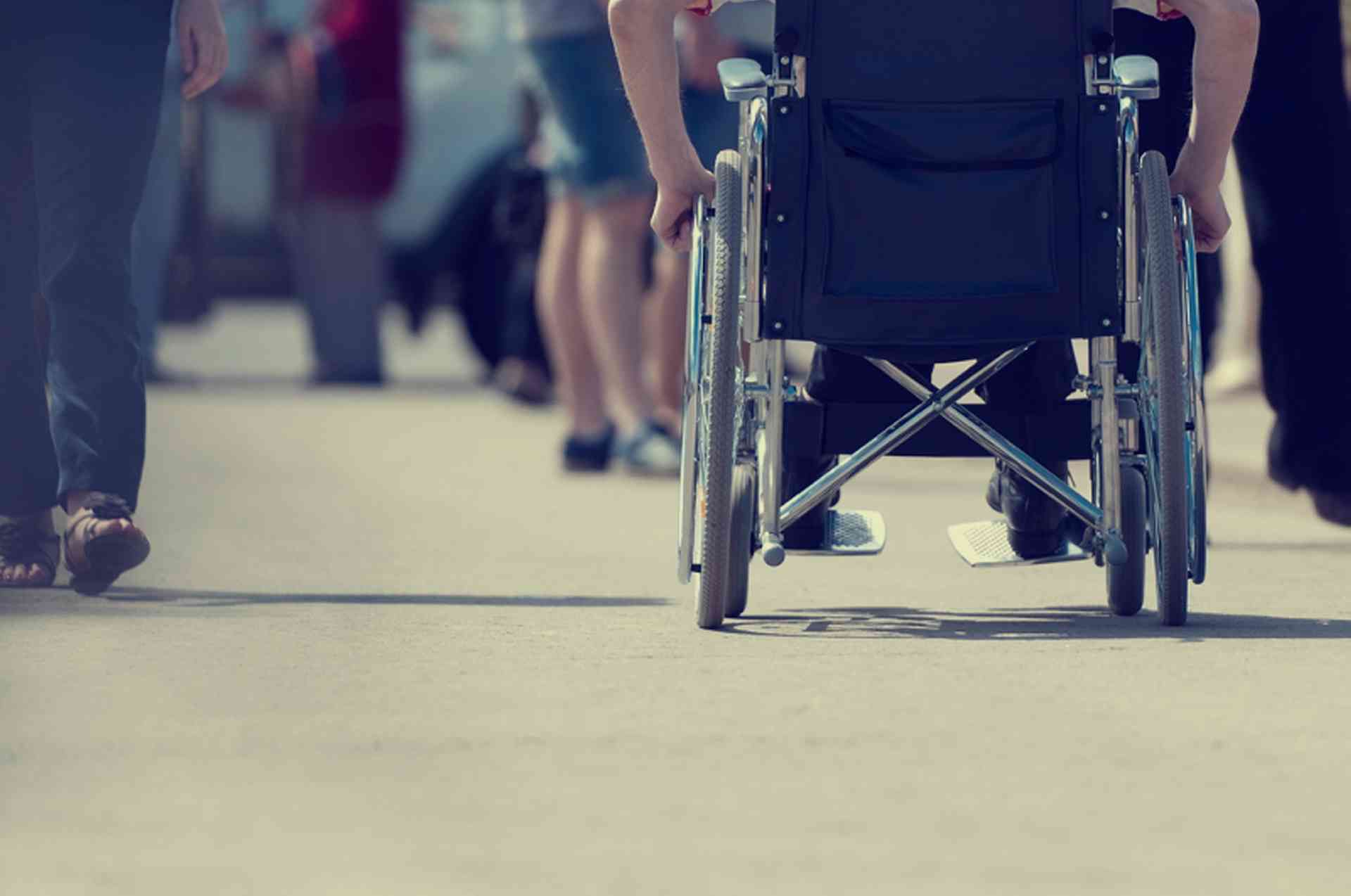 Overview of the facilities, organisations and support available for people with mobility, sight or hearing impairments in Denmark...
In 1993 Denmark adopted an equal opportunity resolution appealing to public and private companies and institutions to apply the principle of equal rights and opportunities for disabled and non-disabled people.
Although not a legally binding act, it is a parliamentary resolution strongly recommending equal treatment for people with disabilities.
Danish Disability Council
The Danish Disability Council (Det Centrale Handicapraad) is a government-funded organisation. Its role is to guide and advise the government on issues concerning disabled people and their conditions.
Disability Benefits
There are a number of benefits for people with disabilities in Denmark, which include financial allowances and assistance. All benefits and allowances depend on the type and degree of disability.
Services and benefits for people with disabilities are financed by local authorities. A home help can also be provided if the local authority considers it necessary. Local authorities also offer personal assistance schemes and socio-pedagogical support for those who need it. Reimbursement of extra costs may be granted depending on the specific situation (this can include extra transport, or help with day-to-day tasks within the home).
Individuals who cannot support themselves financially due to a disability are entitled to a maintenance benefit from the Danish State. This disability pension is available to those aged 18 to 65 whose ability to work is permanently reduced. Applications for a disability pension are made at the local municipality office. The local authority then assesses whether a person is entitled to the pension.
In addition to their local authorities, people with disabilities can also contact VISO, a special counselling organisation that can provide more information about services and special assistance available.
Tel: 72 42 37 00, Monday to Thursday 09:15-15:30 and Friday 09:00-15:00
Organisations for People with Disabilities
The Disabled Peoples Organisation (Danske Handicaporganisationer) is an umbrella organisation of associations for people with disabilities in Denmark.
The Danish Association for the Disabled (Dansk Handicap Forbund) is an association for people with disabilities whose aim is to improve the living conditions for people with reduced mobility in Denmark.
Dansk Handicap Forbund
At: Hans Knudsens Plads 1 A, 2100 Copenhagen O
Tel: 39 29 35 55
Open: Monday to Thursday 10:00-13:00 and Friday 10:00-13:00
email
The Danish Association for the Deaf and Blind (Foreninge Danske DovBlinde - FDDB) aims to improve the living conditions for people with visual and hearing impairments. They run an number of initiatives throughout the country, including support groups.
Public Transport
Special transport in equipped mini buses is available to people over the age of 18 with reduced mobility, but in order to qualify the person must be in a wheelchair, or need other special equipment to get around, and the equipment must be allocated by the public authorities. Contact local authorities for information on how to qualify.
The Metro has been designed so that people with disabilities should be able to use it with as little assistance as possible. Wheelchair users, for example, should be able to board the trains without assistance due to their step-less entrance. There are Metro stewards onboard the trains to assist if needed, however.
Parking
Parking places for people with a disability are marked with a wheelchair symbol. In Copenhagen, vehicles with a disabled parking permit may park free of charge in public parking zones. However, in car parks, they must pay.
To apply for a disabled parking permit contact the local municipality.
For further information about parking rules for people with disabilities: Click here (in Danish)
Further Information
For information about disabled travel in Denmark: Click here