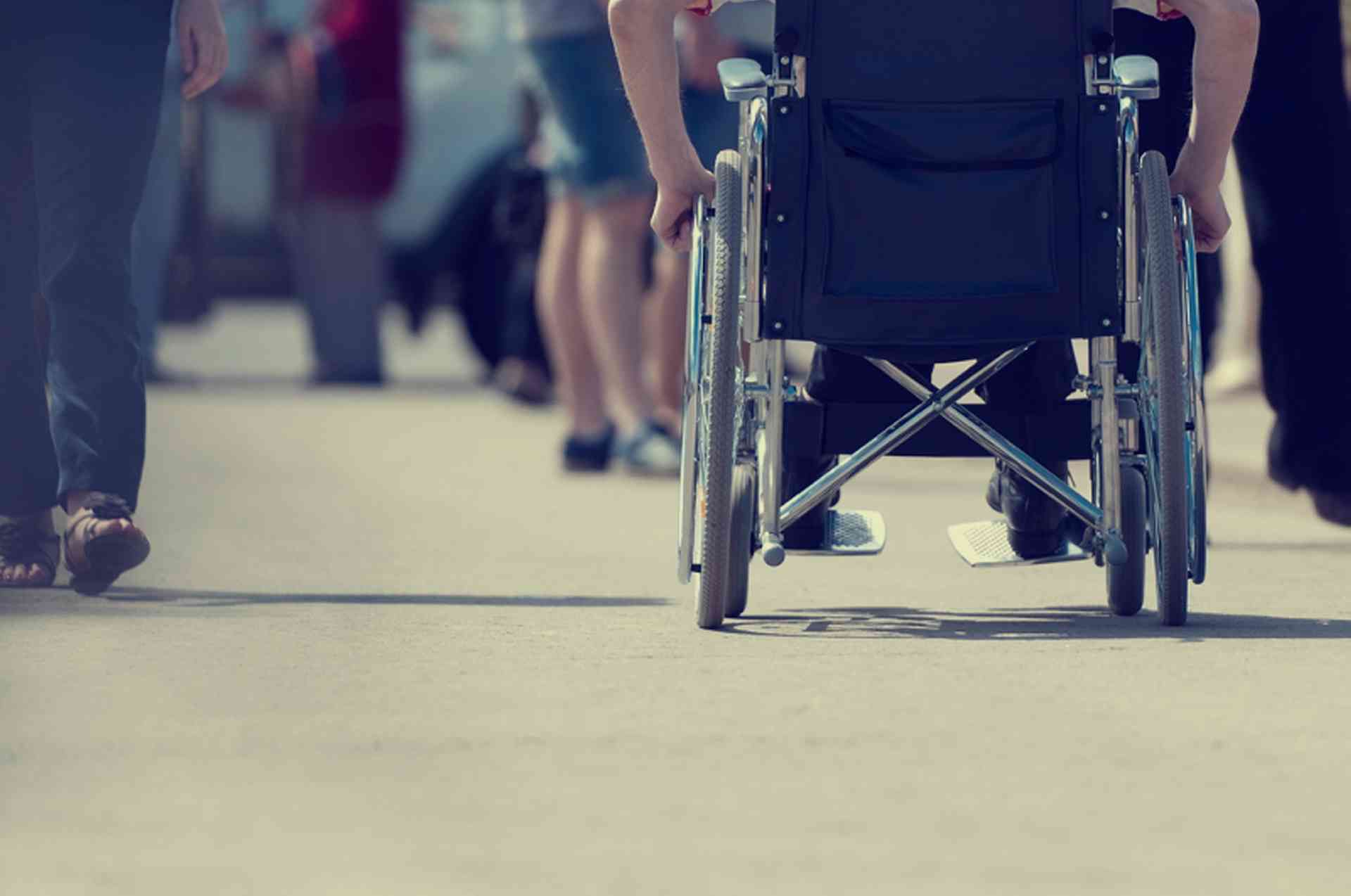 Overview of the facilities, organisations and support available for people with mobility, mental, sight or hearing impairments in France...
French law requires that new buildings and existing public buildings must be accessible to people with a disability. However, existing buildings and public transport systems don't all meet these requirements yet.
There have been improvements over recent years and many large cities such as Paris and Lyon and popular tourist areas are becoming more accessible. In Paris, the metro stations are not all readily accessible as not all of them have lifts. The buses however, do have platforms allowing travellers with limited ability to get on and off more easily.
Most large towns have a pharmacy or medical supplier for purchase or rental of equipment for the disabled and elderly: wheelchairs (fauteuils-roulants, manuel/électrique), mini-lifts, walkers and general orthopaedic equipment. Ask at an English-speaking pharmacy or look in the Pages Jaunes (French yellow pages).
How to get a French mobility card (CMI)
If you are a resident of France with a disability you can request a carte mobilité inclusion – CMI, which provides for priority access to seating in public transport and free parking. The CMI is gradually replacing disability, priority and parking cards since January 1, 2017. Cards issued under previous legislation (for example the Carte de Priorité Pour Personne Handicapée) remain valid until their expiry date and, at the latest, until 31st December 2026 (card holders may apply for a CMI before that date). The card certifies the holder has a disability and entitles them to a number of rights, especially in transport.

The new CMI card also provides for the elderly with loss of autonomy. Elderly people who are experiencing loss of autonomy can obtain an inclusion mobility card (CMI) to facilitate their daily life. The Service Public website has much information about the CMI card and details who can benefit from the card and the
steps to be taken to obtain one
.
To obtain the card, contact the local MDPH (Maison Départementale des Personnes Handicapées). You will just to fill in a form and include a medical certificate and proof of identity.
Public Transport and Accessibility
Trains: SNCF, the French railway system, caters to the hearing and sight disabled as well as physically disabled and wheelchair-bound passengers by providing designated spaces and facilities in the carriages. In some locations, adapted transport service to the station can be provided. A door-to-door bag transport service is available for a fee, and can be booked when the ticket is purchased. The baggage will be delivered within 24 hours. For more information regarding SNCF's accessibility service for passengers with disabilities, see the SNCF website.
Car hire: Some car hire companies, for example Hertz, offer vehicles adapted for drivers who require hand controls, but may only offer these vehicles at some locations. Cars should be reserved well in advance.
Using an EU Parking card in France
Cars parked in disabled spaces must display an EU parking badge in the window. The
EU parking card
is a standardised European Community disabled person's parking permit which provides parking entitlements to badge holders in all complying European countries - a card issued in one country is valid in another. If you are coming to France from another EU country you may want to apply in your home country for this universal badge which allows the use of reserved parking. It is recommended to check locally at the town hall (Mairie) or with the municipal police (police municipal) for disabled parking regulations. Things to keep in mind:
Spaces in car parks reserved for people with disabilities are marked with a wheelchair symbol
Do not park in pedestrian zones or on roads where parking is not allowed
Parking on roads is free and normally without time restrictions for disabled drivers. If there is a time restriction, it can't be less than 12 hours
Disabled drivers may have to pay the parking if the entrance and exit have ticket machines easy reachable from the car window.
Drivers with a parking badge from another European country may display this translation (text from the UK Automobile Association):

Carte de stationnement pour handicapé. La personne à qui appartient cette carte de stationnement est un visiteur handicapé d'un autre pays de la communauté européenne et a les mêmes droits en matière de stationnement qu'un handicapé de votre pays. VERSION COMMUNAUTE EUROPEENNE
Sports
The
Ecole de Ski Française
offers skiing lessons for the disabled in over 50 of its skiing schools. Individual and group classes are available for the deaf, blind and those with reduced mobility.
Resources in France for people with a disability
National French associations for mental and physical disability
Handicap.fr: French website with general information, articles, resources and legal information on a number of subdomains:

Aides Techniques: searchable database (in French) to find suppliers of technical aids such as adapted vehicles, clothing, home aids and much more
Emploi: job search website for disabled job seekers and employers offering work to disabled people in France
Association des Paralysés de France: News, information and advice for people living with paralysis in France.
Autisme France: National association helping autistic people and their families
Travel and tourism information for people with reduced mobility is available from the Association Tourisme & Handicaps