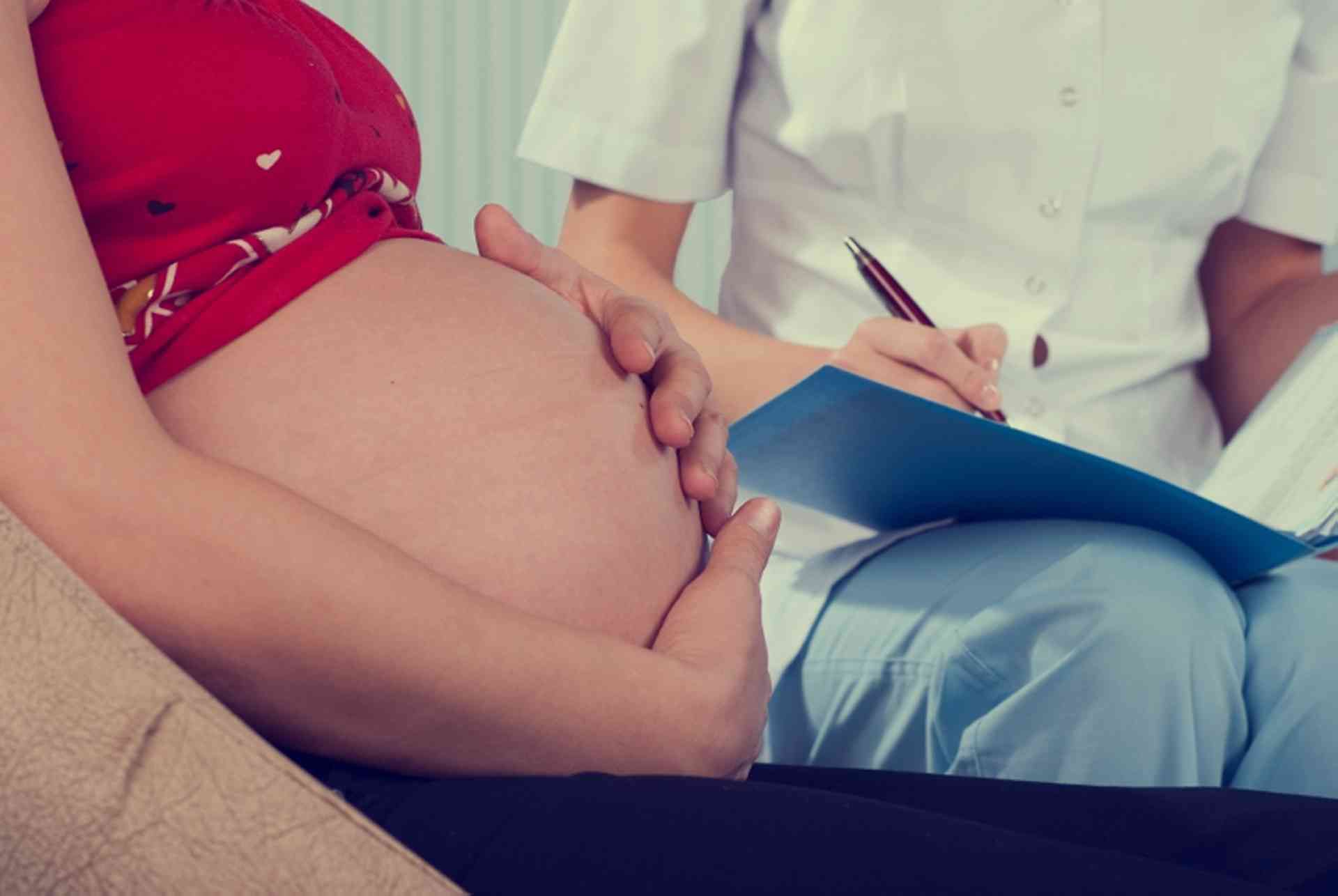 What to expect when having a baby in France...
If you think you are pregnant in France, you should confirm it in an initial examination with a doctor, gynaecologist or midwife. If you want confirmation of the pregnancy before making an appointment you can take a home pregnancy test. These are readily available from all pharmacies – ask for a test de grossesse.
Having a baby in France as an expat can seem daunting, especially if you don't speak French, but the French health system is excellent and pregnant women are well looked after in both the private and the public sector. There are many English-speaking gynaecologists - ask around for recommendations or at your local pharmacy.
Declaring your pregnancy in France
During your first appointment, the doctor or midwife will question you on family health history and any allergies, and prescribe tests to determine your blood type and to identify the presence of illnesses that may present risks such as rubella and toxoplasmosis. The doctor or midwife will also calculate your due date. It's worth noting that in France a pregnancy due date is 40 weeks and 6 days from the date of your last period, unlike in the UK and other countries where it's 39 weeks and 6 days.
After this first official examination (Premier examen prénatal) the doctor or midwife can either declare the pregnancy online, or issue a three-part document to declare the pregnancy. This is the déclaration de grossesse.
You need to make sure this declaration is done within three months, and no later than the fourteenth week of pregnancy, to avoid risking the loss of allowed benefits. If not done online the papers need to be sent as follows:
The Caisse d'Assurance Maladie will then send you dates of medical examinations, details of permitted maternity leave and a health booklet to explain the steps of pregnancy and care, and inform you of the dangers of drinking alcohol while pregnant.
It is advisable at this point to update your Carte Vitale (either at a pharmacy, a CPAM office or in a hospital or clinic) – you just need to insert the card into one of the green Carte Vitale terminals.
Detailed information on the process from pregnancy to post-natal care, and the health and maternity allowances are published by l'Assurance Maladie en Ligne (Ameli.fr), the French national health insurance organisation.
The maternity record book
A maternity record book - Carnet de santé maternité OR carnet de grossesse, is sent to you after the first compulsory prenatal check-up.
This maternity record book has two principal functions:

It documents every medical procedure throughout pregnancy and acts as the "bond" between the medical personnel and the expectant mother.
It provides a document for administrative follow up.
This multi-part book must be taken to every medical consultation. It is composed of detachable layers corresponding with the various stages of a pregnancy. It states the point at which a specific check-up is required, and where to go and where to send documents. Every examination or process by a doctor or a midwife will be filled in. This entitles the mother to 100 percent reimbursement on certain expenses. If you don't go to all the compulsory pregnancy check-ups as laid out in the carnet de maternité, you may find your rights to reimbursements of medical costs and employment allowance are jeopardised.
The CAF office also issues a pass which that as a pregnant woman you have the right to go to the front of the queue in public places, and request that someone gives up their seat in a public place or on public transport.
Costs of having a baby in France and prenatal examinations

There are seven compulsory prenatal examinations in France, which are fully refunded. The first visit must take place before the end of the third month of pregnancy. After this examination, exams are monthly from the fourth month. Women not immune to toxoplasmosis will have their blood tested at a laboratory, monthly. Generally, three ultrasounds (échographie) will be conducted during a pregnancy, and you can ask the doctor to tell you the gender of the baby.
If you must have an Amniocentesis test this is reimbursed at 100%, and you don't have to advance the costs. With your Carte Vitale you benefit from the Tiers Payant, which means that you present your Carte Vitale to the doctor or midwife who is reimbursed directly by the CPAM.
From the fourth month of pregnancy up to the 12th day after giving birth, you are entitled to a free dental check-up, and once again you benefit from the Tiers Payant system.
From the 6th month of pregnancy up until 12 days after giving birth, all your medical costs are reimbursed at 100%, and you benefit from the Tiers Payant system.
However, it is important to remember that the 100% reimbursement only applies to the government-set tariff (known as tarif de base). If your doctor fixes their fees freely, and charges more than that tarif – known as dépassements d'honoraires, you are only refunded in line with this tariff. The extra costs incurred may be partially or totally reimbursed by your top-up insurance, or 'Mutuelle' if you have one (recommended).
Antenatal classes are also subsidised by national health insurance.
Pregnancy Emergencies
In the event of an emergency, contact your doctor or midwife in the first instance. ON weekends or public holidays, go straight the emergency department of the nearest hospital. (Services d'urgences).