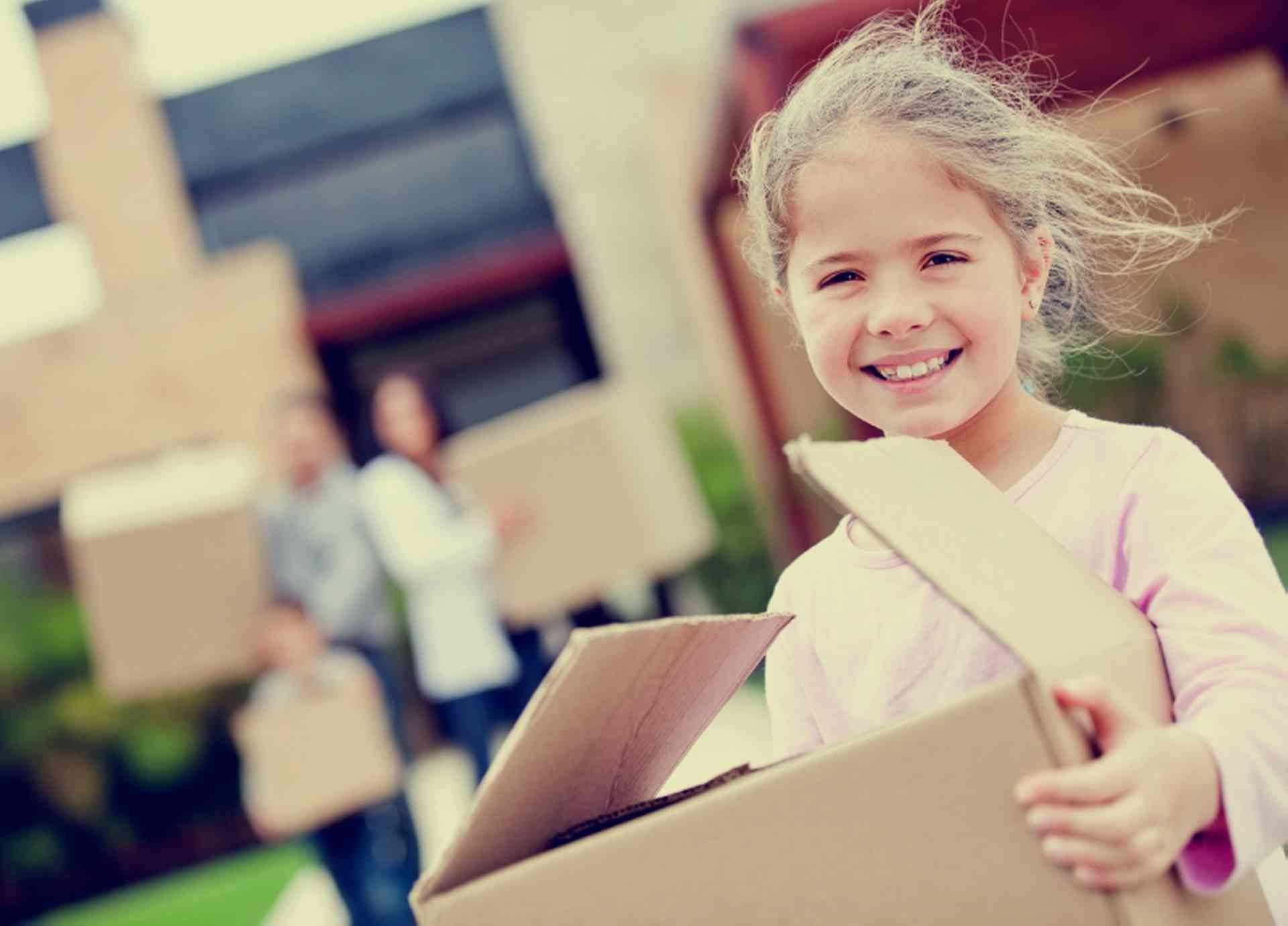 A checklist of things you need to do when moving house in France...
Moving house always requires planning and preparation; here are some tips and points about what must be done when moving in France. If renting property, take note of the rental notice period in the agreement made with the landlord - the notice period is usually three months.
Service Public provides a service to help you with a change of address when moving house in France (in French). The service can be used up to 3 months before and no later than 3 months after you move. Via this service you can update your address details with the CPAM (social security), tax office, utility services, the unemployment office (if applicable) and the Post Office.
Electricity
Électricité de France (EDF)
EDF is traditionally the main supplier of domestic electricity in France although no longer the only option.
When moving residence:
Take a reading of the electricity meter on the day of vacating the property. Give this reading, together with the customer/client name and account number associated with that EDF contract for the property, to the new tenant/owner (this facilitates the account changeover process).
On moving into the new property, take a meter reading then contact EDF providing this reading along with the previous occupier's customer number and name. This establishes a new account with EDF.
You have up to two weeks to contact EDF to establish a new account before the electricity is disconnected. A connection fee is charged when a new account is created (regardless of whether the electricity service is interrupted). You can ask that an EDF technician read the meter on vacating a property or moving in to one; there is a charge for this.
Client reference number (printed on the top left hand corner of an EDF bill) and full name of the previous occupier as it appears on the bill
Find details on the procedure when moving house (in French)
Gas
Engie
provides domestic gas to properties in France, although you can choose from other gas providers where mains gas is available.
Engie advise that accounts should be terminated one week before moving. Notification of a move can be made online through the Engie website. Customers who wish to remain with Engie can do so by completing a 2-1 application form online or by contacting them directly.
Contact Engie to submit the reading; a final bill is sent. They require the following information:
Client reference number (nine digits at the top left corner of an invoice)
Mobile telephone number (or land line if no mobile number is available)
At no charge, an appointment can be made for a technician to visit the property and shut off the gas supply.
To contact Engie by telephone,

Tel:

09 69 399 993 (Monday-Friday 09:00-20:00 Saturday 09:00-13:00



Water
When moving residence, contact the water supplier to terminate the contract..
Telephone and Internet
Contact your telephone or Internet provider at least 2 weeks before the move. In many cases you may be able to keep the same Internet and phone provider in your new home and you ust need to inform the new address. However, if service is not available,, you will need to cancel the contract and return any rental equipment to the provider, either at a local store or by post. To end the contract, some operators allow you to do this by phone, others require a registered letter (often downloadable from their website).
Post
You can notify the Post office of a move online or at the Post office. This allows mail to be forwarded to the new address. Mail can be forwarded to a new address in France or internationally for six or 12 months. Mail can also be forwarded on a temporary basis.
If you wish to do this in person, at least five days before the move, complete a change-of-address form (faire-suivre) at the post office (La Poste). You will need to provide the following:

Proof of identity
Proof of the old address
Details of the new address
There is a charge for the mail-forwarding service.
Identity documents
Holders of a
Carte de Séjour/Titre de Séjour
should apply for the change of address stamp to be added to their residence card. This is done in person at the Préfecture or Sous-Préfecture. Provide the following documents:
Passport
Carte/Titre de Séjour
Proof of address (utility bill - gas, water or electricity, or a rent receipt)
3 passport-type photographs may be required
It is not necessary to notify passport issuing authorities of a change of address. Pencil in the change of address on the appropriate page in the passport.
Driving licence
A change of address can be handwritten on the back of a French driver's licence; it is not necessary to notify the
Préfecture
.
Motor vehicle registration (Certificat d'immatriculation):
Notification of change of address for the Certificat d'immatriculation (certificate of registration; previously known as the carte grise) must be done online via the
official ANTS website
within one month of moving.
Insurance
Notify vehicle, property, health and life insurance companies of the change of address. Home insurance can be transferred to a new property, but if the new home is a dramatically different size, the insurance premium is likely to be re-assessed.
Bank
Notify banks in writing of the new address, include account holder's names, account numbers, old and new address. Most banks will need written proof of a change of address, such as a utility bill. Allow enough time to print new cheque books.
Social security
Unless a change of address has been submitted to the government website (see above), you will need to notify the social security office (
Caisse d'Assurance Maladie
, CPAM) of a change of address so that files may be transferred to a new office if necessary.
When communicating with CPAM always quote the social security number (found on the Carte Vitale and on salary slips - bulletins de salaire)
After a change of address (or status), update the Carte Vitale by inserting it into a Carte Vitale terminal (the green box in pharmacies, CPAM offices and some Mairies)
When changing address to a
different département
, complete and return the
déclaration de changement de situation
form available from CPAM.
Visit Ameli to download the form (PDF in French)
Further information is available from the French social security website, Ameli (l'Assurance Maladie), in French.
Municipal Schools
Crèche
: Contact the
Mairie
of the new area as soon as possible in order to enrol children. Give notice at the current crèche; be aware there is usually a one-month notice period at crèches.
Primary school: Contact the Mairie in the new area to find out which schools are in the mayoral area and arrange for enrolment. Request a certificat de radiation from the current school in order to remove a child from the school register.
Collège/Lycée: Request a certificat de radiation. This can only be given on the last day the child is attending the school. The necessary documents are transferred to the new school.
Pets
Easily overlooked is the need to update address information with the animal registry. To file a change of address for tattooed or microchipped animals, contact:
Other Contacts
Contact shops where credit or a frequent customer/loyalty account is held
Contact regular suppliers such as accountants