Property Words and Phrases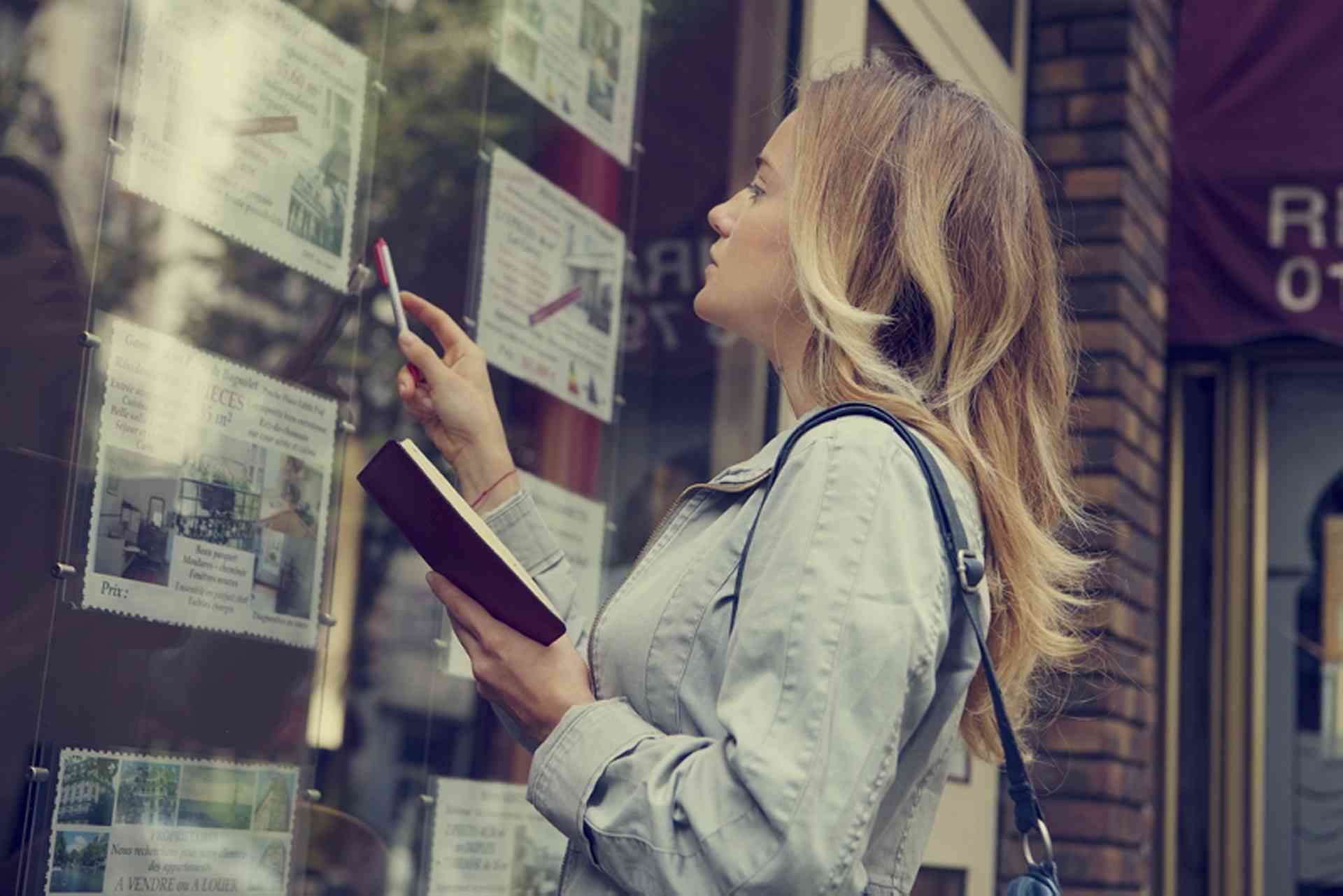 A guide to useful words, terms and phrases used in French property-related classified advertisements relating to buying or renting a house or apartment in France...
Property for sale (à vendre) or to let (à louer) is advertised in free property magazines, websites and newspapers. When searching for rental property, look for "locations de maisons, appartements" or "maisons, appartements à louer".
Description of property
"Rooms" such as bedrooms, studies, sitting rooms and reception rooms are described as "pièces". An advertisement will describe the total number of "pièces" in a property (this excludes utility rooms, kitchen, bathrooms) - no distinction is made between "bedrooms" and other rooms.
French
English explanation
2, 3, 4 pièces
2, 3 or 4 rooms (plus kitchen and bathroom)
maison 4 pièces
4 roomed house plus kitchen and bathroom
T1, T2, F1, F2 etc.
Technically, an apartment (T) or house (F) with the specified number of rooms (pièces), not including kitchen or bathroom(s), although you can find T being used for houses and F for apartments too.
Example: F2 (maison deux-pièces) = one-bedroom apartment
Example: T2 (appartement deux-pièces) = one-bedroom apartment
à rafraichir
to be redone / needs decorating
ancien (anc.)
old building (built more than 20 years ago)
année de la construction
year built
appartement meublé à louer
furnished flat/apartment to rent
appartement à vendre
apartment for sale
arrondissement (arr)
district/borough
ascenseur (asc)
lift
assurance habitation
home insurance
balcon (blc)
balcony
buanderie
utility room/laundry room
belles prestations
attractive/quality fittings/fixtures
box
covered parking space
branchement lave-linge
washing machine outlet
bureau(x)
office(s)
cabanon
shed / stone building with a roof on it (local usage)
calme
quiet
caution
damage deposit (rental property)
cave
cellar
cellier
storeroom/still room
+ charges
rental price excludes building charges / outgoings
chambre (ch, chbr)
bedroom
charges comprises (cc)
including building charges / outgoings
charges locatives
service and maintenance fees for collective amenities
chauffage collectif
(shared) heating included in building charges
chauffage au gaz
gas heating
chauffage au mazout
oil heating
cheminée
fireplace
concierge/gardien
superintendent/caretaker
copropriété
shared property (apartments)
coin cuisine
breakfast nook / kitchenette
commerce
commercial space/shop
cuisine (cuis)
kitchen
cuisine americaine
open-plan kitchen
cuisine équipée
equipped kitchen
cuisine aménagée
fitted kitchen
de plain pied
single storey/bungalow
dépendances
outbuildings
dépot de garantie
rental deposit
digicode
security door (lock) keypad/keycode
dossier de candidature
rental application form
douche (dche)
shower
en 3 niveaux
3 storey
en bon état
in good condition/repair
entrée (ent)
entry
étage (et.)
floor (level of a building)
état des lieux
condition of property report completed on moving in and referred to on leaving
exclusivité
available with this agent only / sole agency
exposé sud
south facing
frais d'agence inclus (FAI)
inclusive of agency fees
frais de Notaire
notary's  fees
garage (gge)/box
garage
gardien (gard)
caretaker
Genoise(s)
the layer of roof tiles as seen from the edge. The more layers the better
gîte
a gîte or gîte rural is a house, cottage or self-contained accommodation available to rent for a few days, a weekend, weekly or a period of several weeks
hauteur sous plafond (HSP)
ceiling height
honoraires d'agence
agency fees
immeuble (imm)
building or residence
immobilier
real estate
jardin (jard.)
garden
jumelé
semi-detached
largeur (larg.)
width
logement meublé
furnished rental or property
logement vide
unfurnished rental or property
longère
agglomeration of buildings in a line, normally only 6 metres deep (typical to Brittany)
loyer
rent
maison d'amis
separate guest house
maison meublé à louer
furnished house to rent
mazet (or maset)
separate cottage (usually the original on the land)
meublé/équipé
furnished
neuf
all-new construction
nombre de pieces
total number of rooms including reception and bedrooms
nombreux (nbx)
many
parking
parking place included
penderies
wardrobe, hanging closet
pièce (p)
room
pierre de taille (pdt)
stone building (dressed stone)
placards
built-in cupboards/wall cupboards
porte (pte )
door
préavis
notice period (period to give notice of intent to vacate premises)
prix (px )
price
quartier (quart)
district/neighbourhood
rangements
built-in cupboards / storage spaces
récent
built in the last decade
résidence (rés)
building
restanques
terraced land usually with drystone walls
rez de chaussée (RDC/rdc)
ground floor
rez de jardin
(RDJ/rdj)
ground floor
salle de bain (sdb)
bathroom
salle de bains (baignoire)
bathroom with bath
salle de douche
shower
salle d'eau (s.d'eau)
washroom with shower
salle à manger (sàm)
dining room
salle de séjour (séj ss)
living room
sans vis-a-vis
not overlooked
séjour (séj)
lounge/sitting room
séparé (sép.)
separated
sous-sol (s.sol, s/s)
basement
sous terrain (s/terrain)
below ground level
standing (std)
quality / luxury building
sur terrain de...
property size (literally, "on a plot of...")
superficie totale
total floor space
surface habitable (SH)
total living space (a legal term defining habitable space, which excludes floor areas where the ceiling is below a certain height)
terrasse
terrace, paved exterior area, large balcony
très bon état (TBE)
in good repair
tout confort (tt cft.)
well equipped
vue imprenable
superb view / unobstructed view
WC séparées

separate toilet