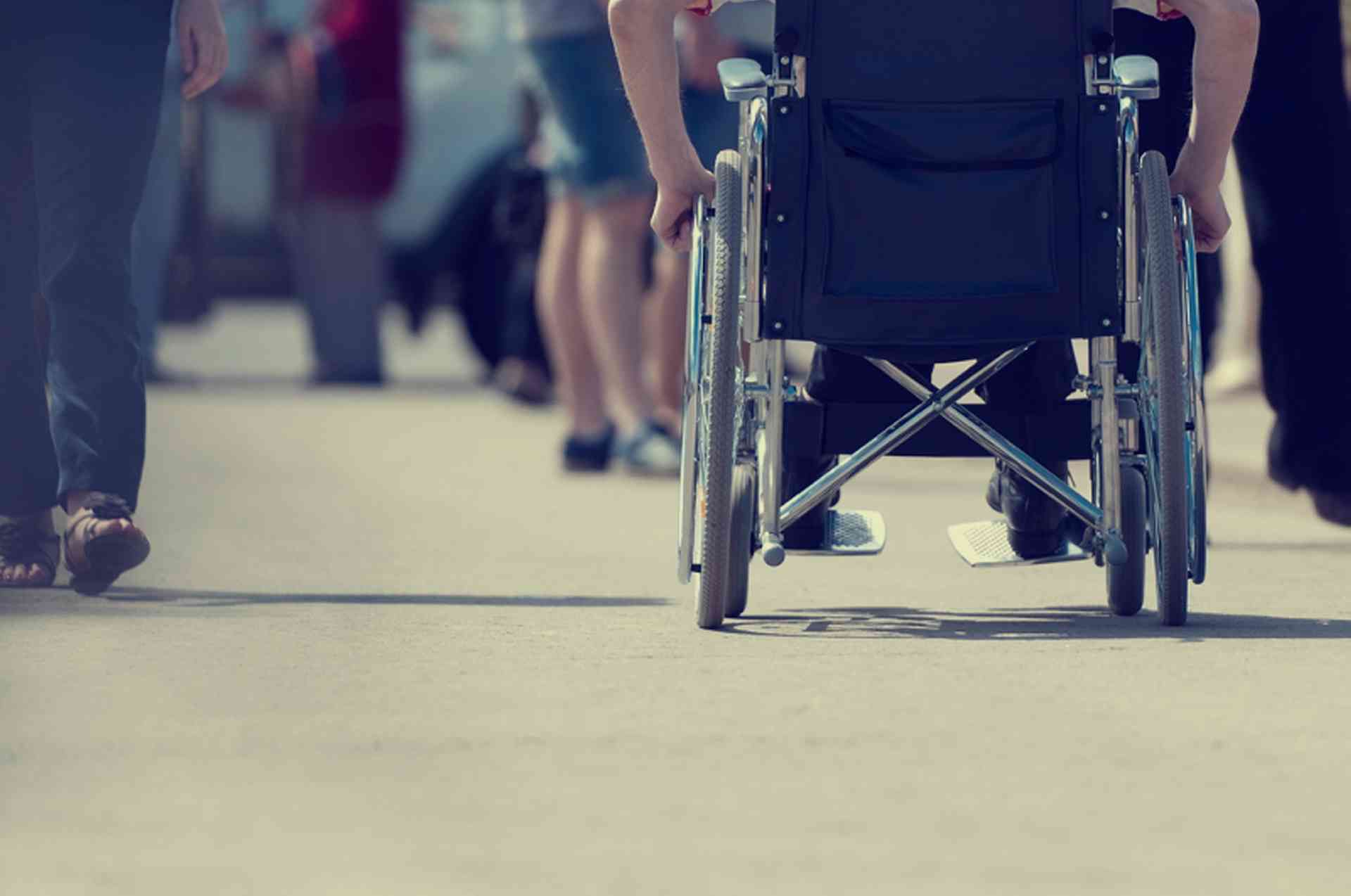 Overview of the facilities, organisations and support available for people with mobility, mental, sight or hearing impairments in France...
Note:
Most of this information for the disabled takes you to services in French only. The
Caisse Nationale de Solidarité pour l'Autonomie
(CNSA) is the overseeing body for the disabled adults and children and the aged with limited abilities. The French
Ministry of Health and Social Affairs
provides disability news, policy information and resources. The French word "
handicapé
" is used to refer to both physical disabilities (
handicapé moteur
) and mental disabilities (
handicapé mental
).
General Information and Helpful Links
Most large towns have a pharmacy or medical supplier for purchase or
rental of equipment
for the disabled and elderly: wheelchairs (
fauteuils-roulants, manuel/électrique
), mini-lifts, walkers and general orthopaedic equipment. Ask at an English-speaking pharmacy or look in the
Pages Jaunes
(French yellow pages) under the heading "
Handicapées: matériel et services pour
". A Disabled Person's Priority Card (
Carte de Priorité Pour Personne Handicapée
) is available to those deemed by the French government to be at least 80 percent disabled, whether physically or mentally. The card is used to obtain priority queuing and seating on public transport and in waiting rooms, schools and public events. To obtain a Disabled Person's Priority Card, the following must be presented at the
MDPH
(
Maison Départementale des Personnes Handicapées
):
Forms Cerfa 13788*01 (in French)
a medical certificate from a doctor specifying the disability (Cerfa 13878*01)
photocopy of an identification card
a valid residence permit and at least one photocopy (if applicable)
a recent passport photograph
Each department's MDPH is responsible for matters concerning disability.
National French associations for mental and physical disability
Handicap.fr: French website with general information, articles, resources and legal information on a number of subdomains:

Aides Techniques: searchable database (in French) to find suppliers of technical aids such as adapted vehicles, clothing, home aids and much more
Emploi: job search website for disabled job seekers and employers offering work to disabled people in France

Association des Paralysés de France: News, information and advice for people living with paralysis in France.
Autisme France: National association helping autistic people and their families
Leisure Time and Entertainment
Libraries
Calibre Audio Books
is a UK charity that supplies audio books in English on cassette or disk to visually impaired and disabled people. The service is available to members (registration can be made via the website) and is free, after having paid the administration fee. Free postal service is available to anywhere in Europe.
Sports
The
Ecole de Ski Française
offers skiing lessons for the disabled in over 50 of its skiing schools. Individual and group classes are available for the deaf, blind and those with reduced mobility.
Fédération Française Handisport
is a French organisation that provides information on national and international disabled sporting activities and events.
Tourism
Travel and tourism information for disabled people is available from the
Association Tourisme & Handicaps
Disabled Transportation and Travel
Trains
SNCF, the French railway system, caters to the hearing and sight disabled as well as physically disabled and wheelchair-bound passengers by providing designated spaces and facilities in the carriages. In some locations, adapted transport service to the station can be provided. A door-to-door bag transport service is available for a fee, and can be booked when the ticket is purchased. The baggage will be delivered within 24 hours. For more information regarding SNCF's accessibility service for passengers with disabilities, see the SNCF website.
Car hire
Holiday Cars and Hertz offer vehicles adapted for drivers who require hand controls. Holiday Cars offers these vehicles at most locations in France, though may charge a delivery fee. Hertz only offers these vehicles at some locations. Cars should be reserved well in advance.
Parking
Cars parked in disabled spaces must display an EU parking badge in the window. The
EU parking card
is a standardised European Community disabled person's parking permit which provides parking entitlements to badge holders in all complying European countries - a card issued in one country is valid in another. A person coming to France from another EU country may want to apply in their home country for this universal badge which allows the use of reserved parking. It is recommended to check locally at the town hall (
Mairie
) or with the municipal police (
police municipal
) for disabled parking regulations. Things to keep in mind:
Spaces in car parks reserved for people with disabilities are marked with a wheelchair symbol
Do not park in pedestrian zones or on roads where parking is not allowed
Parking on roads is free and normally without time restrictions for disabled drivers as of 18 May 2015. If there is a time restriction, it can't be less than 12 hours
•    Disabled drivers may have to pay the parking if the entrance and exit have ticket machines easy reachable from the car window.
Drivers with a parking badge from another European country may display this translation (text from the UK Automobile Association):
Carte de stationnement pour handicapé. La personne à qui appartient cette carte de stationnement est un visiteur handicapé d'un autre pays de la communauté européenne et a les mêmes droits en matière de stationnement qu'un handicapé de votre pays. VERSION COMMUNAUTE EUROPEENNE
Getting an EU parking card in France
Application is made to the local MDPH relevant to the disabled person. It can also be submitted by the attending doctor. The following documents are required:
Completed application form Cerfa 13788*01
Medical certificate (Cerfa 13878*01) completed by the attending doctor
One recent colour photograph
Photocopy of ID, passport or valid Carte de Séjour
Proof of address (EDF bill or rent receipt)
The card
is valid for at least one year; it must be renewed four months before expiry.