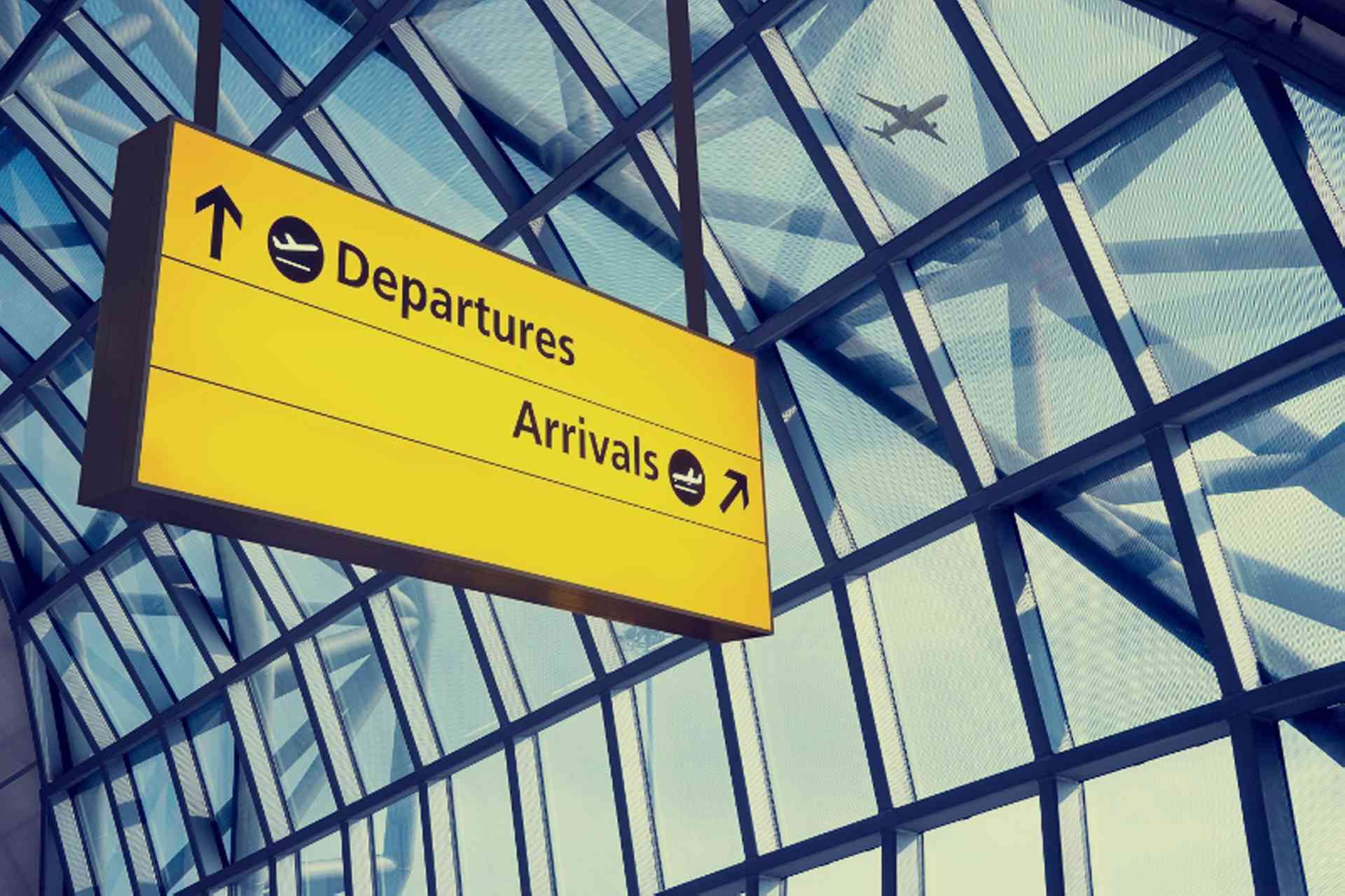 Getting to and from Greece by air, as well information about getting around the country by boat…
It is relatively easy to travel to and around the country by boat or plane. See below for information on air and sea travel.
Air Travel
There are fifteen international airports in Greece, which cater for both international and domestic flights, as well as twenty-five domestic airports handling domestic flights only. The Greek Civil Aviation Authority website has information on all Greek airports. Greece's main international airport is Athens' Eleftherios Venizelos Airport.
There are four airlines operating domestic flights: Olympic Airlines, Aegean Airlines, Athens Airways and Sky Express.
Olympic Air (Tel: 801 114 4444) is based at Athens International Airport with secondary hubs at Thessaloniki Macedonia Airport and Rhodes Diagoras Airport. It operates approximately 150 flights per day, with a network of 40 destinations (eight of which are international and 32 domestic).
The airline also offers cheaper options between Athens and popular destinations such as Corfu, Heraklion, Lesvos, Rhodes and Thessaloniki, with discounted travel between Monday and Thursday, for example, as well as student discounts.
Aegean Airlines (Tel: 801 112 0000 / 210 626 1000) is based on the island of Crete and offers flights from Athens to Alexandroupoli, Corfu, Hania, Ioannina, Heraklion, Kavala, Lesvos, Mykonons, Rhodes, Santorini and Thessaloniki. The company also offers services between Thessaloniki and Heraklion, Lesvos, Mykonos, Rhodes and Santorini; and between Heraklion and Rhodes. There are discounts available for travellers under 26 and for the over 60s.
Athens Airways (Tel: 210 669 6600) was established in 2008 and operates scheduled daily flights from Athens to fourteen destinations, the most popular of which are Thessoloniki, Santorini, Mykonos, Rhodes, Zakynthos and Kefallonia.
Sky Express is a regional airline based in Heraklion, Crete, operating scheduled and charter flights between Heraklion and Rhodes, Kos, Mytilini, Samos, Kalamata, Mykonos, Santorini, Ikaria, Patrai, Thessaloniki, Alexandroupoli and Tirana.
Sea Travel
Greece has an extensive coastal transportation network which serves the inhabited Greek islands as well as the majority of coastal destinations in mainland Greece and certain international ports. Services are more frequent between May and October.
There are many types of vessels in operation: passenger ships, catamarans, ferries, hydrofoils and water taxis.
Catamarans
High-speed catamarans are an important part of island travel, and are less prone to cancellation in rough weather than hydrofoils. The key operators are Hellenic Seaways, Blue Star Ferries and Dodekanisos Seaways.
Hellenic Seaways operates vehicle-carrying catamarans from the Athens ports of Piraeus and Rafina to the Cyclades Islands, and smaller Flying Catamarans from Rafina to the central and northern Cyclades and on many routes around the Saronic Gulf.
Blue Star Ferries operates Seajet Catamarans between Piraeus and Heraklion, Paros, Mykonos, Santorini, Kos, Rhodes, among other destinations.
Dodekanisos Seaways operates two passenger catamarans between Rhodes and Patmos in the Dodecanese.
Ferries
Each inhabited island has a ferry service of some sort, although in winter services are limited, resuming again from April onwards.
Greece's main port is Piraeus, situated 10 Km south of Athens, from where ferries leave for the Cyclades, the Dodecanese Islands, the Northeastern Aegean Islands, the Saronic Gulf Islands and Crete.
The second port of Athens is Rafina, which is 70 Km east of the city and easily accessible by an hourly bus service. It has ferries to the northern Cyclades, Evia, Lesvos and Limnos.
The port of Lavrio, in southern Attica, is the main port for ferries to the Cycladic island of Kea. There are regular buses between Athens and Lavrio.
The Peloponnese ports of Patra, Kyllini, Astakos and Mystikas operate ferries to the Ionian Islands.
All the North-eastern Aegean Islands have connections with Piraeus, and some with Thessaloniki.
NEL Lines (Tel: 225 102 6299) operates high-speed ferries between Piraeus and the East and West Cyclades, the North-east Aegean and the Sporades Islands.
Blue Star Ferries (Tel: 210 891 9800) serves many destinations from Piraeus, including Heraklion in Crete, the Cyclades Islands and the Dodecanese.
Other main ferry operators include:
Hydrofoils
Hydrofoils still operate in some of the remoter parts of the Aegean archipelago.
Aegean Flying Dolphins (Tel: 210 412 1654), links Samos with Kos in the Dodecanese, as well as the islands in between. Other hydrofoil routes operate between Kavala and Thasos in the North-eastern Aegean, and from Alexandroupoli to Samothraki and Limnos. Hellenic Seaways operates hydrofoils on some of its Sporades services.
Tickets must be bought in advance from an agent.
Water taxi
Most islands have privately-owned speedboats that operate like taxis. Some charge a set price for each person, others a flat rate for the boat.