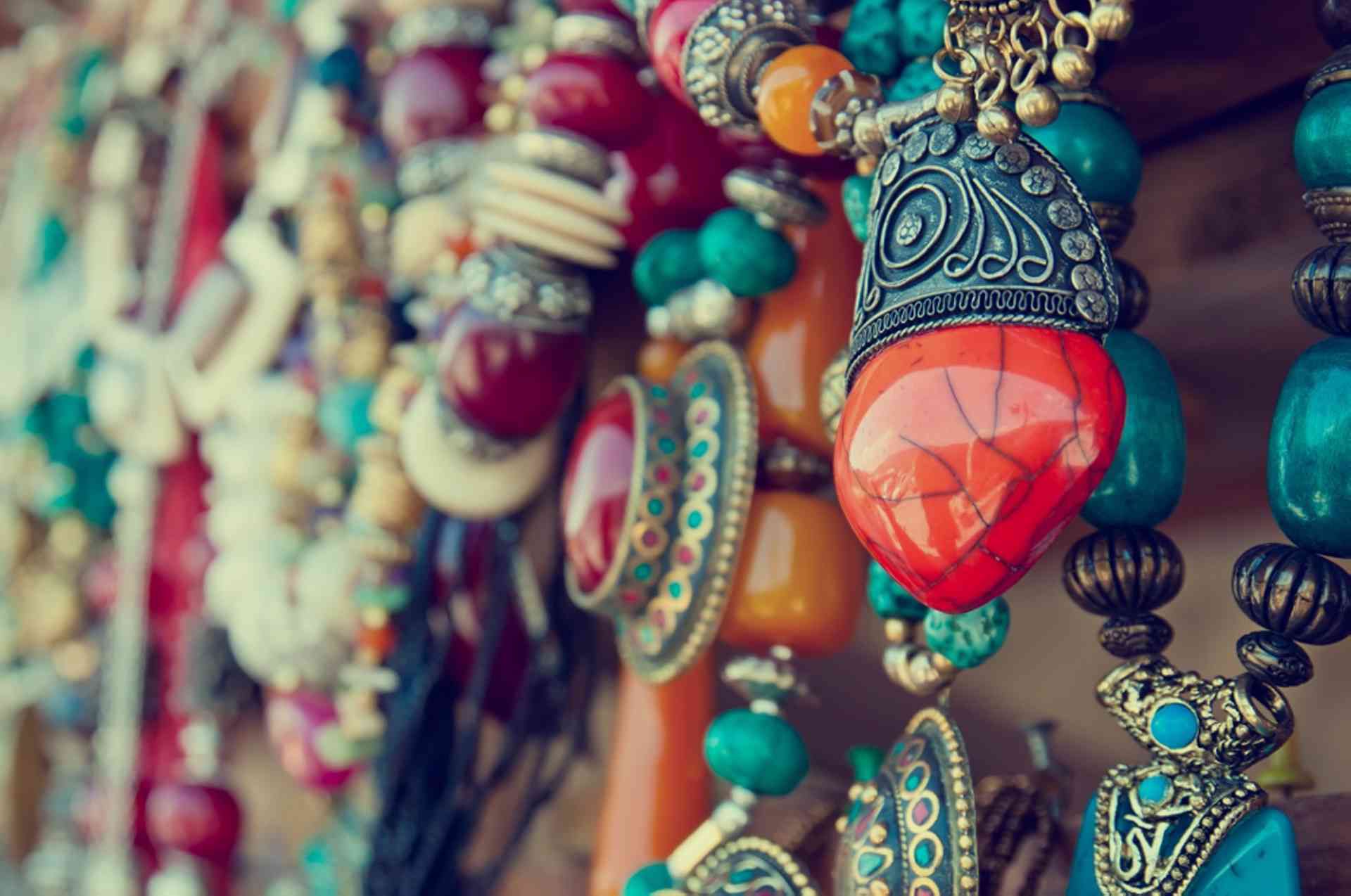 Mumbai is known for its markets which sell fresh fruit, vegetables and meat, as well as household goods, clothing, electronics and antiques. Find out what is for sale, and where...
Mumbai's many markets are generally open from 10:30 to 21:00 throughout the week and later before and during Diwali (October to November). Local media tend to advertise bargains to coincide with weekends, making markets busier than ever. Alongside the markets, roadside vendors ply their wares.
Food Markets
All the markets in major residential areas have fresh fruit and vegetables as well as meat and fish on offer, and bargaining is accepted. Markets are located within a two-kilometre radius of each other and are usually open daily from 08:00 to 21:00.
Chor Bazaar
Chor Bazaar is a flea market located on a chaotic street featuring numerous shops where bargaining is expected. The market is famous for antiques and vintage collections – from old ship parts, grandfather clocks and gramophones, to English tea sets and crystal chandeliers.
At: Mutton Street, near Maulana Shaukat Ali Road
For further information: Click here
Crawford Market
Located in a colonial building designed by British architect William Emerson and featuring a clock tower, Crawford Market is one of the oldest markets in south Mumbai's busy Colaba area. It is famous for wholesale fruit and fresh vegetables, while meat and poultry are available at reasonable prices. Certain stalls sell imported cheese and chocolate.
At: Opposite Mumbai Police headquarters, north of Victoria Terminus railway station
Fashion Street
The market is famous for selling the latest fashions and accessories; both western and traditional Indian styles are available.
At: Warden Road, Beach Candy, South Mumbai
Gandhi Market
More than 200 shops offer a huge variety of items from vegetables and household items, to leather goods, costume jewellery, decorative hair clips and clothing.
At: King's Circle, Matunga
Linking Road Market
This famous market combines shopping and street food and is for anyone with an appetite for bargaining. Shopping includes footwear, clothing, fashion accessories and toys.
Lokhandwala Complex
This market provides hours of street shopping. There is a huge variety of goods to choose from: clothing, shoes and fashion, eyewear, jewellery, electronics and household accessories. There is also food on offer: chaats, bakeries, fast food and ice cream parlours. Many of the speciality food outlets open in the evening and remain open until late at night.
At: Andheri West, near Andheri Station
Manish Market
This is a very crowded shopping centre with open shops, which sell all kinds of electronic gadgets as well as mobile phones, Bluetooth, DVDs, LEDs, electronic toys and fancy lights. Good bargaining skills are essential.
At: Senapati Bapat Road, Dadar, South Mumbai