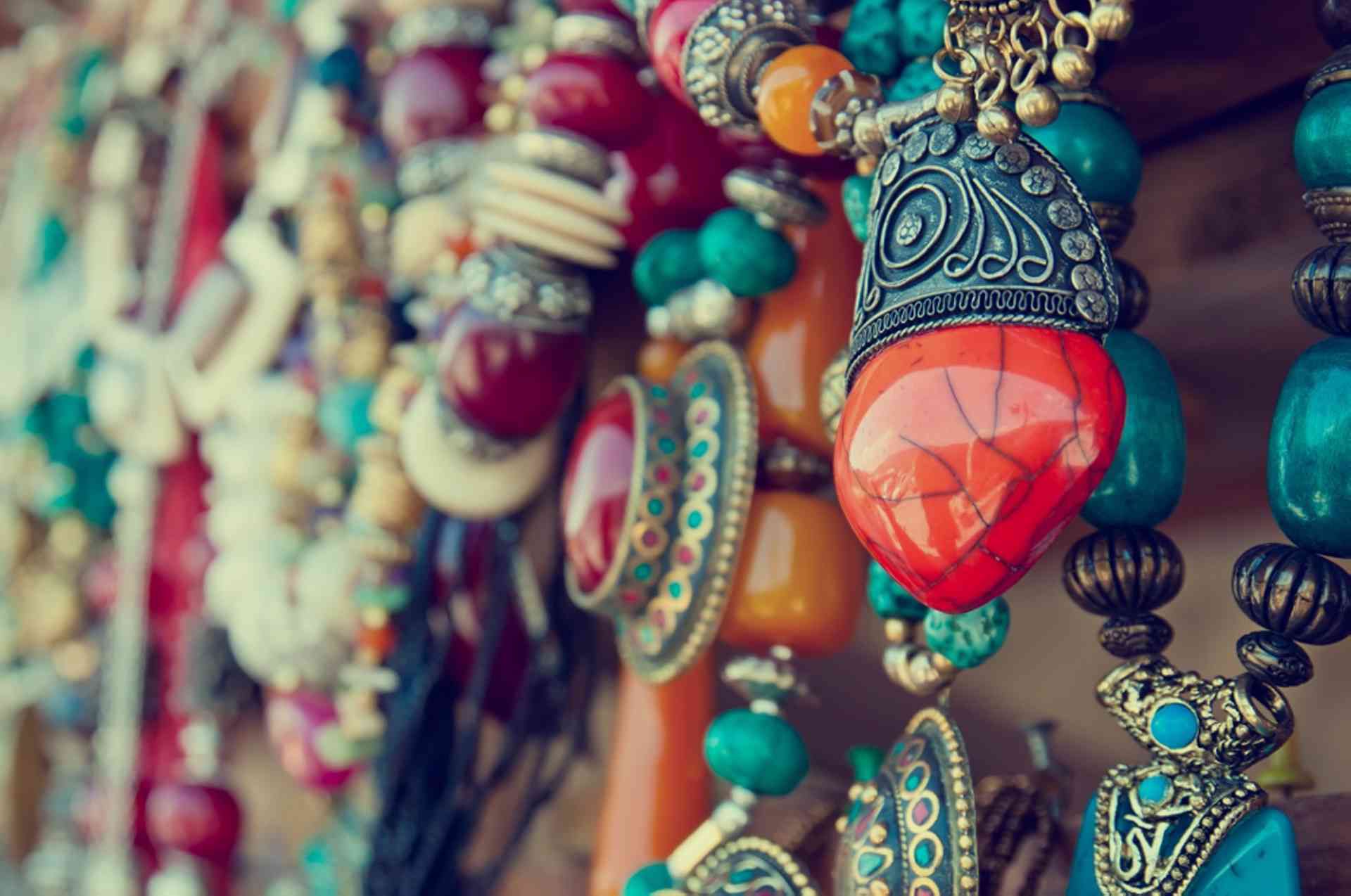 Where to find the freshest local produce: find out which days of the week the market comes to the towns and villages of Bali...
Bali has numerous markets, or pasar, selling everything from fresh produce and household wares, to clothing, handicrafts, jewellery, batik textiles and souvenirs. They are popular with locals and wholesalers, and bargaining is expected. There are also several night markets (pasar malam) which have food stalls offering Balinese specialities.
Below is information about some of Bali's main traditional and art markets. Markets are generally open daily.
Denpasar
Badung Market (Pasar Badung): Bali's oldest and largest market, located on the eastern bank of the River Badung, in a building spread over four floors. There are stalls selling tropical and subtropical fruit and vegetables, fish, meat, groceries, spices, flowers, clothing, textiles, fabrics, ceremonial items and household supplies.
At: Jl Gajah Mada, Denpasar
Open: Daily 05:00-17:00, followed by a night market popular with wholesalers from 17:00-05:00
Kumbasari Market (Pasar Kumbasari): Formerly known as Peken Payuk, or Pot Market, for the sale of jars, pots and water jugs used in ceremonies and as regular kitchenware. It is a traditional market without air conditioning on three floors, selling traditional kitchen crafts made out of woven bamboo, spices, dried goods, Balinese printed batik textiles, Balinese and Javanese hand-woven textiles, and household wares and clothing. Located on the western bank of the River Badung, within easy reach of the Badung market.
At: Jl Gajah Mada, Denpasar
Kereneng Market (Pasar Kereneng): Located 3 Km from the city centre, just north of the Kereneng bus and bemo (mini-bus) terminal. The market sells daily commodities for the local community. At night, it becomes a night bazaar (pasar malam) selling various kinds of traditional foods.
At: Jl Kamboja, near Jl Hayam Waruk, East Denpasar
Sanglah Market (Pasar Sanglah): A local, traditional market selling fresh produce and every day goods, which is at its busiest in the early mornings. There is also a bird and animal market (Pasar Burung Sanglah) in the same location. Located in south Denpasar, near the Sanglah General Hospital, about 2.5 Km from the city centre.
Satriya Market (Pasar Satriya): Daily goods and fresh produce on the ground level, and wood carvings, paintings and other handicrafts on the second level. Located at the north side of Jl Gajah Mada, in the corner of Jl Nakula and Jl Veteran, Denpasar.
Bird Market (Pasar Burung Satriya): A market which specialises in the sale of caged birds and small animals such as guinea pigs, rabbits, tropical fish, and monkeys, as well as a variety of bird cages.
Kuta
Kuta Art Market (Pasar Seni Kuta): One of Bali's largest outdoor markets, with stalls selling clothing, sarongs, shoes, jewellery, locally-produced handicrafts, basketware, leather goods and furniture. The majority of the handicrafts on sale are produced in Bali, or nearby Indonesian islands.
At: Jl Bakung Sari, near Kuta Square, Kuta
Sanur
Sanur Art Market (Pasar Seni Sanur): A less crowded market than its counterpart in Kuta, with a variety of shops selling clothing, sarongs, jewellery, woodcarvings and other handicrafts.
At: Jl Danau Tamblingan, between Jl Segara and Jl Pantai Sindhu, near the beach, Sanur.
Ubud and Central Bali
Ubud Traditional and Art Market (Pasar Seni Ubud): Ubud's market is divided into two sections: on the western end is the art market, while on the eastern end is the traditional market selling fresh produce.
The Art Market sells local handicrafts and souvenirs including slippers, wood carvings and bowls, bags, clothing, sarongs, leather goods, batik, silverware, woven place mats, baskets and paintings.
Open: Daily between 08:00-18:00, with some stalls remaining open even later
The Traditional Market sells fresh produce, spices, snacks, fruit and vegetables, as well as everyday household items.
At: Jl Raya Ubud (corner of Jl Monkey Forest), Ubud Village
Open: Daily from 06:00, and in the case of some stalls, as early as 04:00
Ubud Organic Farmers' Market (Pasar Organik): Fresh organic vegetables, skin care products, incense, healing plants, specialty breads and desserts, organic rice and tofu, dried fruits, wheat grass juice, organic free range eggs, vegetable seeds, sea salt, soy milk, tortillas, coffee, teas and honey, all produced by independent small farmers and businesses working together in a co-operative.
Ubud Organic Farmers' Market
Tel: 0852 3715 3280
Open: Saturday 09:30-14:00 at Pizza Bagus, Pengosekan, Ubud; Wednesday 09:30-14:00 at Café Arma, Pengosekan, Ubud
Candikuning Fruit and Flower Village Market (Pasar Candikuning): Fresh fruits, vegetables, spices and flowers including orchids and roses. There is also a selection of handicrafts, paintings and fabrics behind the fruit stalls. Located in the highlands of Bedugul, Central Bali.
East Bali
Batubulan Market (Pasar Batubulan): Stone sculptures, in various styles, from traditional to modern, small to large, carved out of soft volcanic rock. Traditionally used to decorate temples and palaces, but more recently sold for export, with custom-made products also available on request. Located northeast of Denpasar in the Batubulan Village, Gianyar regency.
Senggol Market (Pasar Senggol): Not to be confused with the Grand Hyatt Bali Hotel's night market shop of the same name in Nusa Dua, this is a lively night market which sells local produce, including Balinese, Javanese and Chinese items, as well as clothing for adults and children and household goods. Also many food stalls serving Balinese specialities.
At: Gianyar
Open: 14:00-23:30.
Sukawati  and Guwang Art Market (Pasar Seni Sukawati): Market specialising in handicrafts made in villages all over Bali. Products on sale include paintings, statues, dance costumes, woven baskets, batik, wind-chimes and Balinese ceremonial items, such as fans and umbrellas. Opposite the art market is a farmer's market.
At: Jl Raya Sukawati, Gianyar
Situated approximately 2 Km from Sukawati market is the newer Guwang Art Market (Pasar Seni Guwang), selling handicrafts, souvenirs and ceremonial items, including paintings, woven baskets, batik, wood carvings and fans.
Galiran Market (Pasar Galiran): The largest market in Bali, selling staples such as rice, sugar, vinegar and oil, as well as meat and fish, with a livestock area selling goats, pigs, chickens and ducks.
There is also a section that sells locally-made art and handicrafts, including paintings, bronzes, traditional Batik weaving and jewellery.