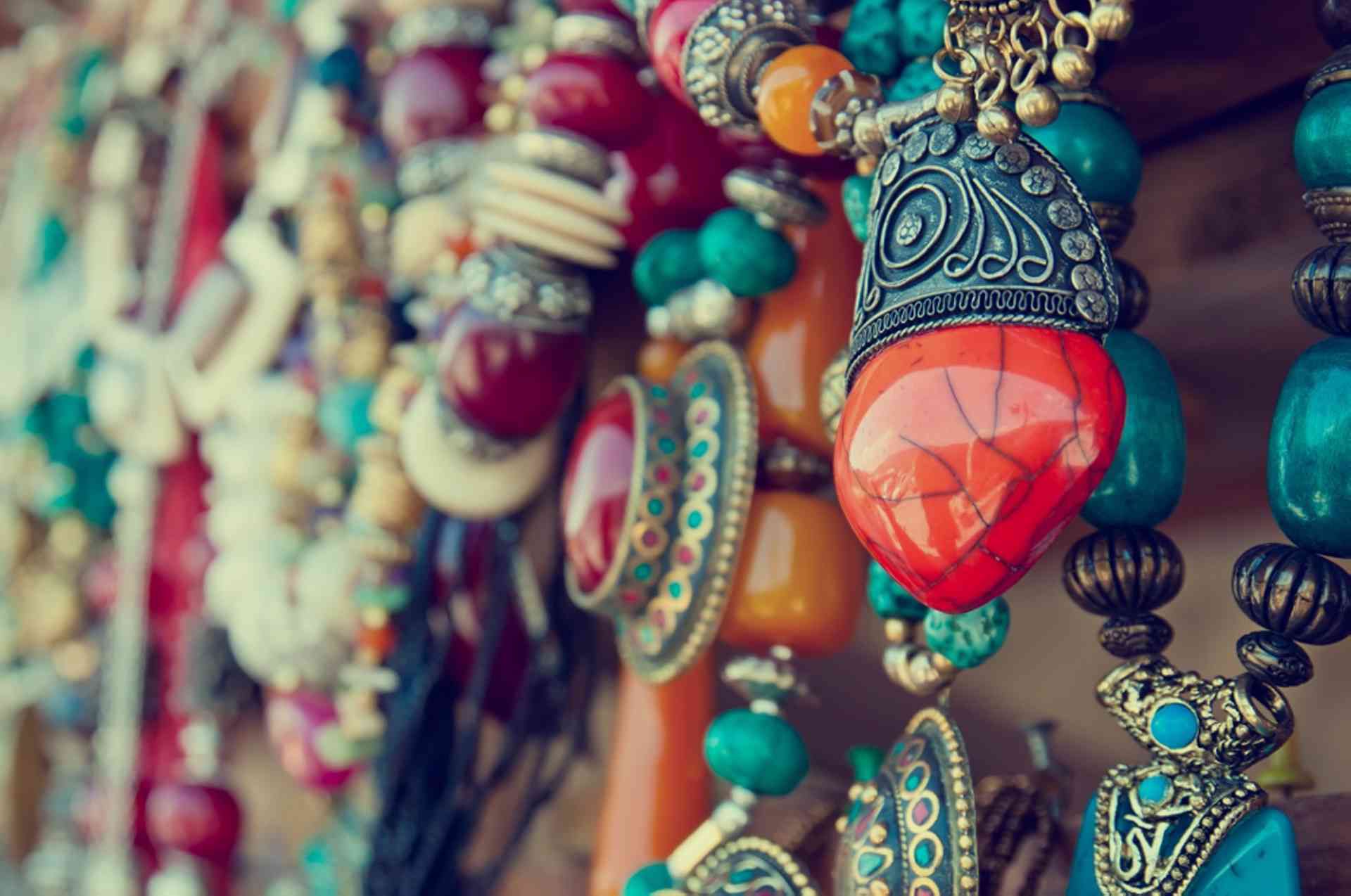 Where to find the freshest local produce and other essential items: find out where the markets are in different districts of Jakarta...
The majority of markets (pasar) in Jakarta are organised under the Jakarta Regional Company for Markets (Perusahaan Daerah Pasar Jaya - PD Pasar Jaya), which belongs to the Jakarta government. As a public service function, the company plans, maintains and develops markets. It facilitates partnerships between individual vendors and larger businesses, supports vendor credit with financial institutions, as well as overseeing and controlling the quality of goods and services for the benefit of the consumer. PD Pasar Jaya manages 153 markets across Jakarta. Private companies also run a few markets, but always in collaboration with the municipal government.
Markets in Central Jakarta
Pasar Baru: Built in 1820, Pasar Baru was formerly known as Passer Baroe during colonial times, and is the oldest shopping arcade in the city. Textile shops and tailors are plentiful.
Pasar Baru
At: Jalan Haji Samanhudi, Pasar Baru
Tel: (021) 384 5177
Open: Daily 10:00-20:00, although hours depend on the individual vendors
Pasar Jalan Surabaya Flea Market: The market is known for its antiques and second-hand luggage, but fine china, furniture, cameras, clocks and lamps can also be found. Municipal government is, however, planning to develop and relocate the kiosks to Menteng Antique Centre (Sentra Antik Menteng).
Pasar Jalan Surabaya
At: Jalan Surabaya, Gondangdia, Menteng
Open: Daily 09:00-17:00 for most stalls
Pasar Senen: Adjacent to the Atrium shopping centre in Senen, this market was named for the day on which it was open, a Monday (senin or senen in local dialect). Founded in 1733 by landowner Justinus Vinck, today there are food stalls, and in particular, cake stalls. Pasar Senen is also known for second-hand clothing and clothing wholesalers.
Pasar Senen
At: Jalan Pasar Senen Raya, Senen Jakarta 10410
Tel: (021) 421 0411 / (021) 4288 1877
Open: Daily 10:00-19:00
Pasar Tanah Abang: Also founded in 1735 by Justinus Vinck, this market is a wholesale centre for textiles, with goods being transported throughout Indonesia.
Pasar Tanah Abang
At: Jalan KH Fachrudin, Kampung Bali, Tanah Abang.
Tel: (021) 316 0407 / (021) 3193 4178
Open: Daily 10:00-19:00
Markets in North Jakarta
Mangga Dua: There are six different locations throughout Mangga Dua. These are Mangga Dua Mall (electronics), Harco Mas (electronics), Dusit Mangga Dua (electronics), WTC Mangga Dua (vehicle parts), ITC Mangga Dua I and II (clothing), and Pasar Pagi Mangga Dua (clothing). Mainly electronics, clothing, and vehicle parts', stationery, party and wedding souvenirs, as well as carpets, spectacles, and contact lenses are on sale.
Mangga Dua
At: Jalan Mangga Dua Raya, Jakarta 14430
Open: Daily10:00-21:00, although hours depend on individual locations
Pasar Ikan Muara Angke: At this fish market there are services for cooking fresh fish on the spot. There is a fish auction, as well as a wholesalers' building, warehouses and offices, and a packing facility among other things.
Pasar Ikan Muara Angke
At: Jalan Dermaga I, TPI Muara Angke, Pluit, Penjaringan
Open: Daily
Markets in South Jakarta
Melawai Plaza: Situated in the bustling commercial district of Melawai, there are businesses, shopping centres, hotels, and offices. Melawai Plaza is known for its jewellery stores, where the artisans' workmanship is highly recommended, as well as the quality of the gold. Customised jewellery can be ordered in many stores.
Melawai Plaza
At: Jalan Melawai Raya 166, Melawai, Blok M, Jakarta 12160
Tel: (021) 725 0369 / (021) 724 7085
Open: Daily 10:00-20:00
Pasar Mayestik: Recently renovated, the market has air conditioning and escalators, which most markets do not have. Shoppers can find clothing, textiles, home furnishings and interior decor, baking equipment, as well as vehicle spare parts, and sporting equipment.
Pasar Mayestik
At: Jalan Tebah III, Mayestik, Kebayoran Baru, Jakarta
Tel: (021) 720 9918 / (021) 722 2294
Open: Daily 10:00-19:00
Pasar Rumput: Located in the Manggarai area bordering Central Jakarta, this market has fresh produce and ceramics for sale. In the surrounding area near Jalan Minangkabau, new and used medical equipment is sold: wheelchairs, walking sticks, and oxygen tanks. New and second-hand bicycles can also be found.
Pasar Rumput
At: Jalan Raya Sultan Agung 4, Pasar Manggis, Setiabudi Jakarta 12970
Tel: (021) 829 6376
Open: Daily
Pasar Segar: Located in Bintaro, this market, which is not run by PD Pasar Jaya, specialises in fresh produce. The company operating this market has other markets in the greater Jakarta area in Bekasi, Cengkareng, Cinere and Depok.
Pasar Segar
At: Jalan Graha Bunga Raya, Graha Raya, Bintaro, Tangerang Selatan
Tel: (021) 5314 0591
Open: Daily
Markets in East Jakarta
Pasar Jatinegara (Meester): Jakarta was previously known as Meester Cornelis, after the landlord who owned the surrounding land. A market was set up in the area, which today is known as Pasar Jatinegara. Mostly clothing and electronics are for sale, as well as wedding souvenirs.
Pasar Jatinegara (Meester)
At: Jalan Matraman Raya, Bali Meester, Jatinegara, Jakarta
Tel: (021) 819 1843 / (021) 851 9661
Open: Daily 10:00-19:00
Pasar Pramuka: This market specialises in both new and used medical supplies: oxygen tanks, wheelchairs, and health equipment. In the adjacent area, there are also vendors of a wide variety of birds, bird feed, cages and other accessories, which are part of the bird market (pasar burung).
Pasar Pramuka
At: Jalan Pramuka Raya, Pal Meriam, Matraman, Jakarta 13140
Tel: (021) 850 6428
Open: Hours vary on a daily basis, but generally from 09:00-18:00
Pasar Rawabening - Jakarta Gem Centre: Almost any gemstone can be found at this market known for its collection of semi-precious stones and gems. Near the original market, the Jakarta government has built a new facility, the Jakarta Gem Centre.
Pasar Rawabening - Jakarta Gem Centre
At: Jalan Raya Bekasi Barat, Rawa Bunga, Jatinegara, Jakarta 13350
Tel: (021) 819 7064
Open: Daily 08:00-17:00
Markets in West Jakarta
Pasar Glodok: Near Jakarta Kota railway station in the Chinatown district, this market mainly sells electronic goods. Traditional Chinese Medicine can also be found in the surrounding area.
Pasar Glodok
At: Jalan Glodok Selatan, Glodok, Taman Sari
Tel: (021) 632 6492 / (021) 634 4545
Open: Daily 10:00-19:00
Pasar Lindeteves: Close to Pasar Glodok, this market specialises in wholesale tools, electrical and safety equipment, and electronic goods. Valves, pneumatic pumps, hardware, power tools, compressors and generators are also sold.
Pasar Lindeteves
At: Jalan Hayam Wuruk 100, Mangga Besar, Taman Sari
Tel: (021) 549 2405
Open: Daily 10:00-19:00
Flower Markets
Pasar Rawa Belong: This is a flower market with a wide selection of cut flowers and plants, both locally grown and imported.